4 low-cost (and no-cost) ways to grow your business using Instagram Automation 🤑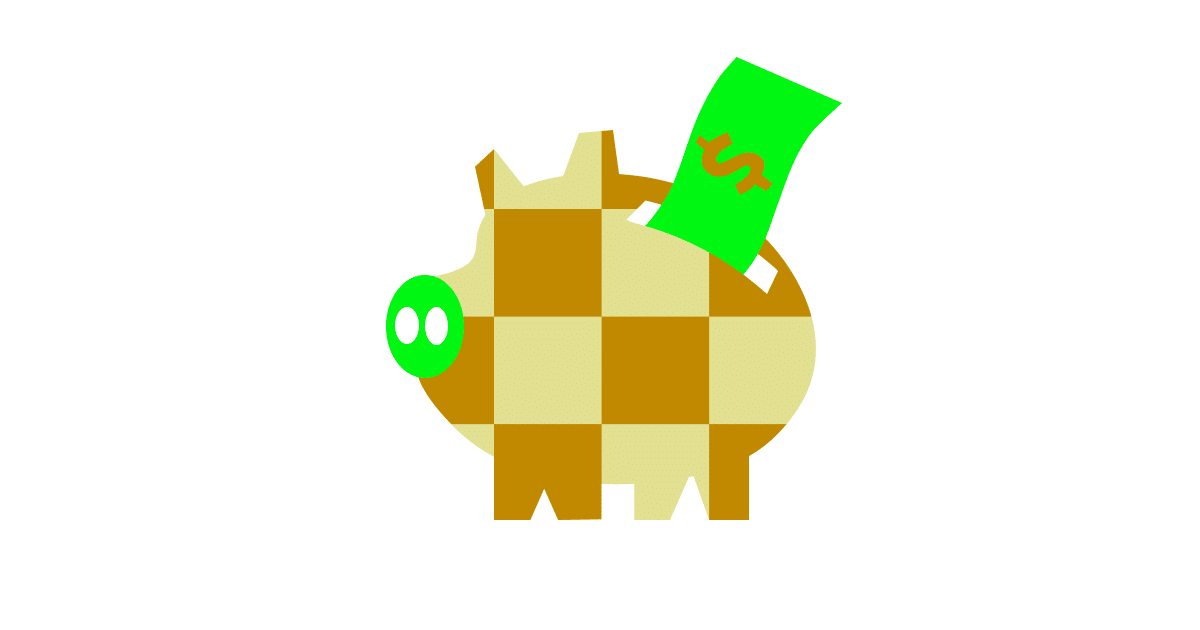 It's no secret that growing a business on Instagram has its pitfalls (and its perks).
But there is a lot of confusing and conflicting information out there about using the platform to help bolster sales.
Post every day!
Use five hashtags!
Use influencers!
Do more Reels!
No, post more photos instead!
The list goes on and on.
And it can be exhausting! 😮‍💨
But it doesn't have to be.
Rather than resisting the urge to throw your computer (or phone) out the window each time someone casually mentions, "Why don't you use Instagram to grow your business?" – like you hadn't thought of it before! – there are ways to turn low-ROI posts into money-making machines. 🤑
The secret?
Instagram DM Automation by Manychat.
Firstly, why use Instagram?
Let's start with the facts.
In case you're feeling jaded about Instagram, it's still an important channel for business.
Instagram has more than 2 billion monthly active users with Meta referring to the platform as "the favorite destination for users to connect with brands".
And it's easy to see why…
According to Instagram's own data, 90% of people follow at least one business on the platform, and 70% of shoppers look to Instagram for their next purchase.
And despite TikTok appealing to Gen Z, Instagram is still a winner for 18-to-34-year-olds, who make up 60% of the platform's user base.
Now we have the stats, let's look at how Instagram DM Automation can elevate your existing marketing efforts.
The top use cases for using Instagram
Our Agency Partners and Educators use Instagram DM Automation in a variety of clever ways, including:
Giveaways and competitions
In-person and virtual event registrations
5-day challenges
Coupon codes or discounts
Lead magnet or templates
Mystery gifts
Influencer marketing
FAQs
Product galleries
Lead generation and qualification
Plus many more!
There are also multiple ways to grow your subscribers using Manychat, including tools like:
Instagram keywords
Instagram comments
Instagram Story mention reply
Instagram Live comments
Ads that Click to Instagram Direct
DM link (For example: ig.me/m/your_username)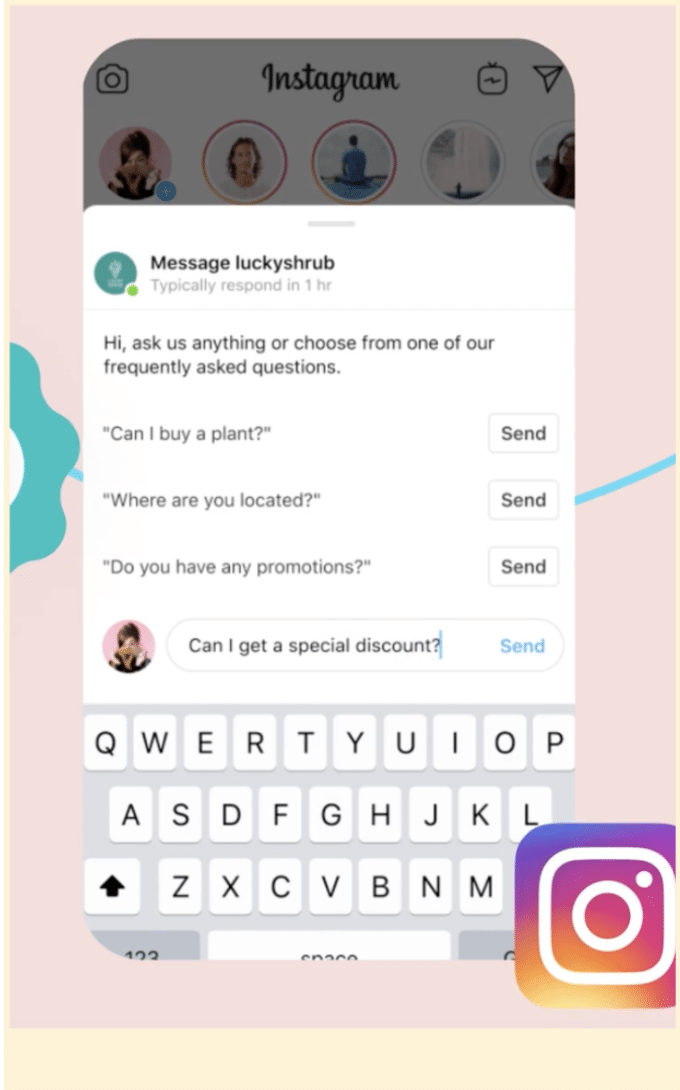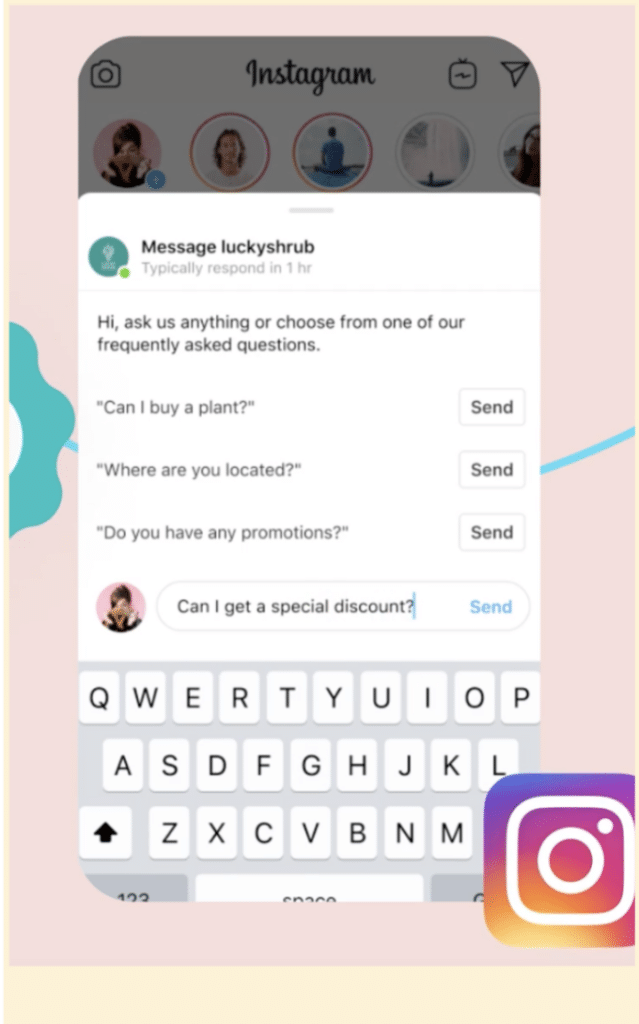 So, no matter if you're a newly minted startup, or a down-in-the-trenches business veteran, here are four ways you can leverage Instagram DM Automation to grow your business.
1. Start small – leverage engagement
Regardless of your follower count, the easiest way to start is by leveraging audience engagement, like comments, Story replies and DMs, using Instagram DM Automation to answer FAQs and deliver a discount code to interested leads to help you hit those sales targets. 🎯
🚀 Your goal:

Answer FAQs, and deliver product galleries, coupon codes, or digital freebies in the DMs, to help drive more sales.
🚀 Your strategy:
For this, you can utilize Manychat tools, including Instagram keywords, Instagram comments, Instagram Story reply, and Instagram Live comments.
Set up your Instagram comments, Story reply, and keywords to trigger when your audience types a certain word.
You can start with a question in your Story.
For example, if you run a clothing store, you can ask, "Do you find it difficult to find sweaters that keep you warm in the snow?" Then share some images or a video of your sweaters, along with some text that summarizes their benefits.
Add a single call-to-action at the end, such as, "Reply with the word SWEATER for 10% off your first purchase."
When prospects reply with SWEATER, your automation delivers the discount code instantly.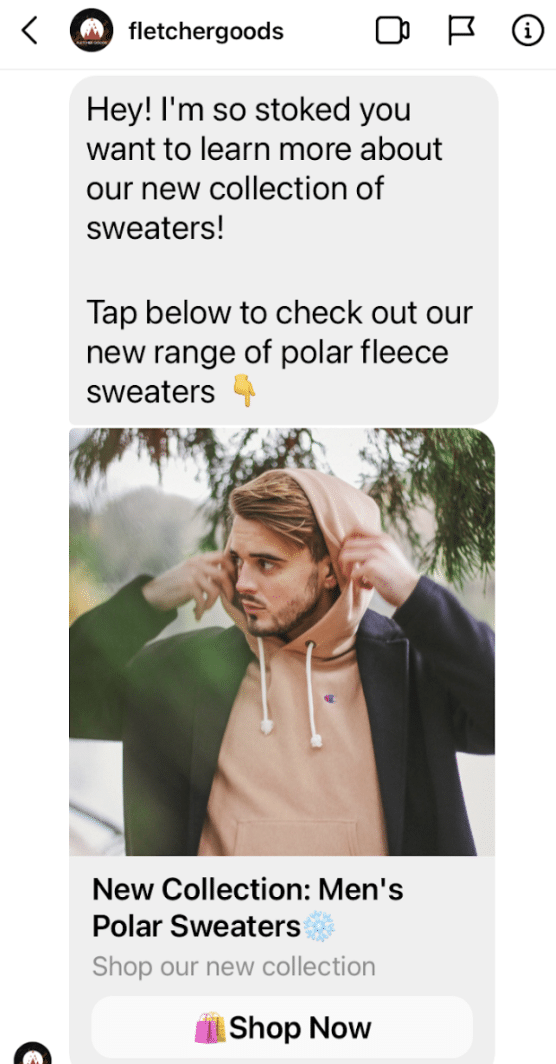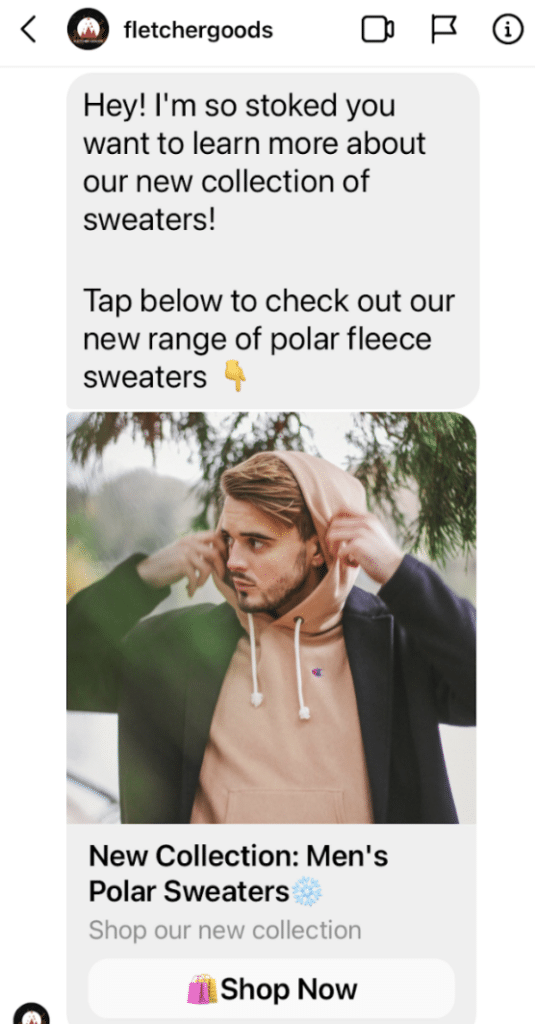 Plus, if you're already chatting in the DMs, it's easier for potential customers to raise a question or objection about your product. You're far more likely to make a sale when you answer customer inquiries directly.
(You can also automate your FAQs, so customers instantly receive a response. This stops them from checking out your competitors while they wait for a manual response.)
For your feed posts, you can make your CTA the same, and use Instagram comments to deliver the coupon code in the DMs.

2. Got some momentum? Run ads that click to Instagram
According to Instagram data, 50% of users become more interested in a brand after they see an ad for it on Instagram.
So, let's attract more of your target audience. One of the best ways to do this is by running ads that click to Instagram.
These look the same as a regular newsfeed or Story ad, but instead of clicking through to a landing page, it'll send a message directly to your lead's DMs.
By creating a personalized Instagram DM experience, you can boost sales with potentially lower ad costs compared to other channels.
⚠️ Remember: your ad should have a Story-size and feed-size graphic.
🚀 Your goal:

Use ads that click to Instagram to reach more potential customers by offering your audience something they can't live without.
This could be a free five-day challenge, a lead magnet, a discount code, a mystery gift, a free-plus-shipping offer, or webinar registration.
🚀 Your strategy:
Choose what your freebie will be, and set up your flows within Manychat.
Next, head over to your Facebook Business account to start setting up your ads.
⚠️ For step-by-step instructions on how to set up your ads, check out our in-depth Instagram ads video tutorial here.
3. Buddy your automation up with influencers
According to a survey by Influencer Marketing Hub, the influencer marketing industry is set to grow to approximately $21.1 billion in 2023.
In fact, more than 83% of survey respondents still believe influencer marketing to be an effective form of marketing.
🚀 Your goal:

Partner with an influencer that reaches your target audience.
For example, if you're a pet-food brand, look for doggy influencers.
Try working with nano- and micro-influencers (accounts with 1,000 to 10,000 followers, and 10,000 to 100,000 followers, respectively), to keep costs low.
🚀 Your strategy:
For this strategy, you'll need to configure your story mention reply, and keyword trigger.
To drive traffic to your brand's Instagram DMs, the influencer will create a video or post about your product, with an offer like a discount code, mystery gift, or free sample.
The influencer shares the content on their newsfeed and story, and tells their followers to share the content, and mention your brand username (e.g. @superdogtreats).
The influencer will also tell their followers about a secret keyword you've created just for them, so they can get the special offer (e.g. treats1).
When the influencer's followers share the content mentioning your brand username, they automatically receive a DM from your Instagram account.
In the flow, you'll also ask for the secret keyword, and once the lead gives the keyword, you automation reveals the details of your offer.
⚠️ Pro tip: Make sure the influencer agrees for you to use their content for your brand ads!
4. Go viral! Run a giveaway – but ditch the "like, comment, share" prompt 🔥
Hosting an Instagram giveaway is a smart way to generate targeted leads, gain new followers, and create positive sentiment for your brand.
After all, who doesn't love a freebie?
🚀 Your goal:

Build a customer profile collecting first-party data, boost sales, and leverage existing audience engagement.
🚀 Your strategy:
Take a leaf out of Four Reasons' playbook for a viral Instagram giveaway strategy leveraging Instagram DM Automation by Manychat.
Shying away from the drab "like, comment, tag" Instagram giveaways, Four Reasons ran a product bundle giveaway to their existing audience and used Instagram ads to reach more ideal buyers.
Their Manychat flows collected customer information, including email addresses and phone numbers, and incentivized sharing for more chances to win.
To do this, Four Reasons tapped into gamification.
They assigned each entrant a unique referral ID and provided access to a leaderboard to track their progress. Hello gamification! 👋
To improve participants' chances of winning, they were asked to perform the following actions:
Reacting to a particular post
Following the brand on Instagram
Tagging three friends
Completing this sentence in the comments: "My favorite scent of a shampoo is : _"
Mentioning the brand in their Instagram Story
Sharing the contest giveaway post with their friends, using their unique Referral ID
Following the giveaway entry, participants would receive the Four Reasons Amazon promotion message to boost sales of their new product line.
⚠️ Don't forget: Play by the rules! Check out Instagram's Promotion Guidelines for hosting a giveaway. For further details, we've broken down the rules in this article here.
Final thoughts
Implementing any one of these four strategies on Instagram, and pairing them with the power of Instagram Automation, can help your Instagram DMs run on autopilot, and generate more revenue.
For more smart ways to use Instagram Automation, we've handpicked these case studies just for you:
And if you're ready to dive right in and learn the basics of Instagram Automation, check out our free Instagram Automation video course.
O conteúdo deste blog foi preparado de forma independente e destina-se apenas a fins informativos. As opiniões expressas são de responsabilidade do autor e não refletem necessariamente a posição do ManyChat ou de qualquer outra parte. Os resultados individuais podem variar.