The no-frills giveaway strategy that landed 491.88% ROI for GeForce Now powered by Pentanet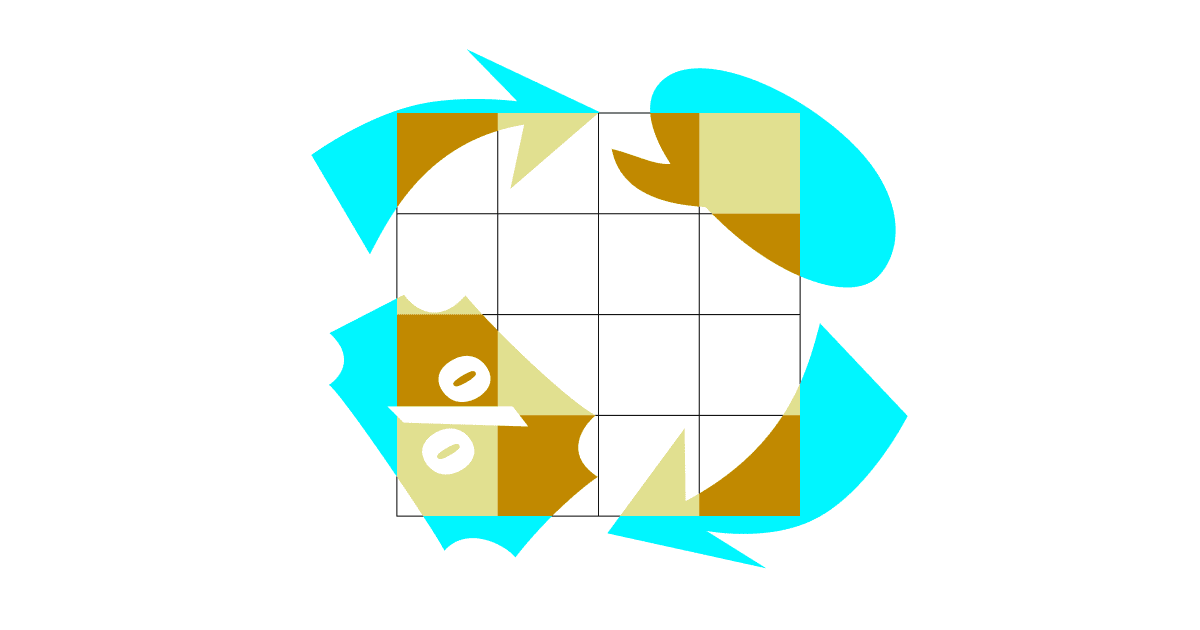 Imagine if you could boost brand awareness, increase engagement, and achieve a staggering 491.88% ROI using Manychat…
This proven organic and paid strategy can help you achieve just that.
Here's how.
Overview
As an innovative brand, Australian telecommunications and gaming company, Pentanet, is known for its attention-grabbing marketing, from hosting popular events to utilizing augmented reality to create interactive experiences.
Pentanet was approached by Perth-based marketing agency and Manychat Agency Partner, AdSocial, to trial Instagram DM Automation and Instagram Recurring Notifications (currently in beta).
The Pentanet team saw the opportunity as a great fit, fuelled by their love of pioneering new technology in marketing.
With founder Amberlea Henriques at the helm, AdSocial pitched a "12 days of Cloudmas" campaign, which took inspiration from the traditional "12 days of Christmas" but with a unique Pentanet spin, focusing on cloud gaming.This campaign was designed as a proof-of-concept trial for Pentanet so they could gauge how audiences would interact with Instagram DM Automation, and potentially use it as a basis for a long-term marketing strategy.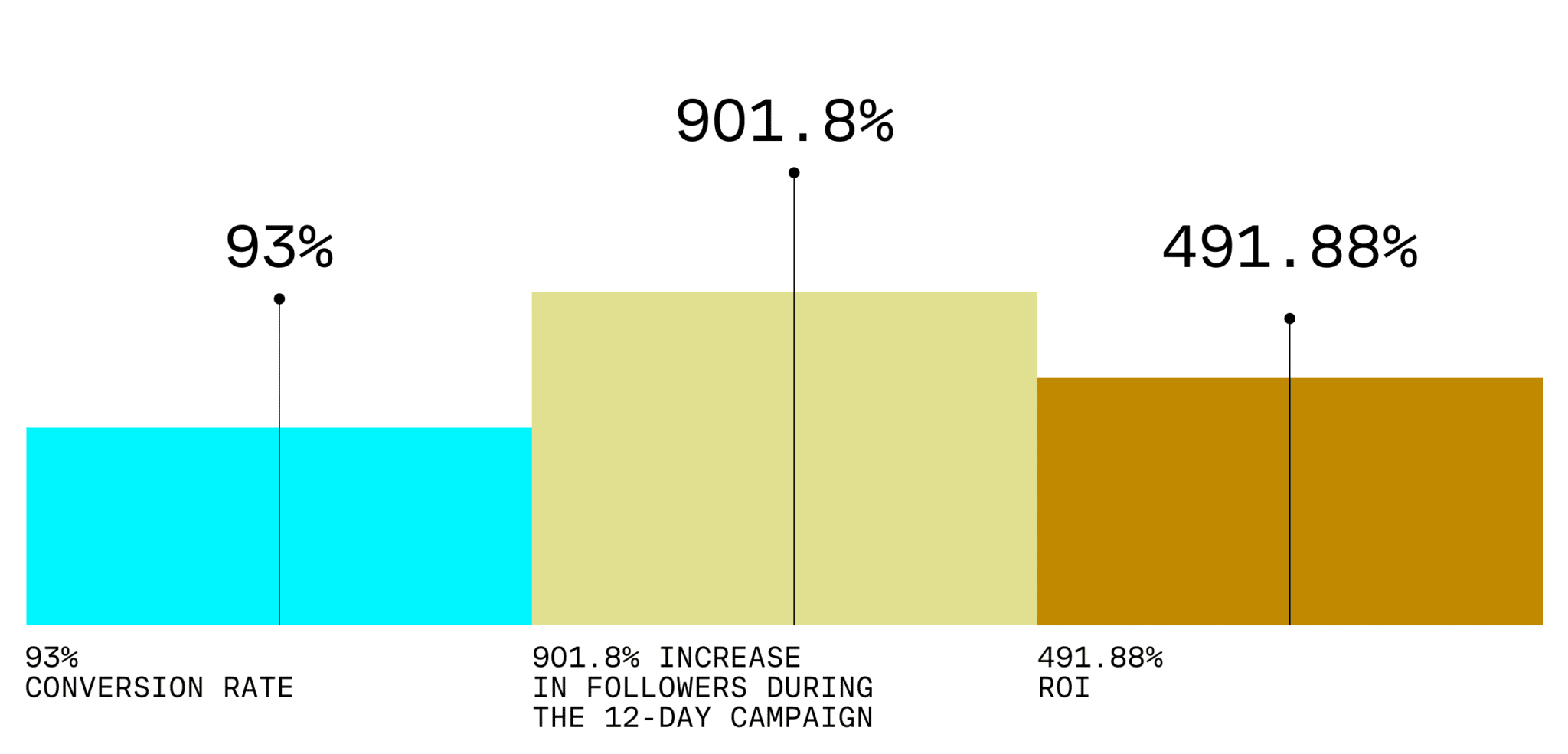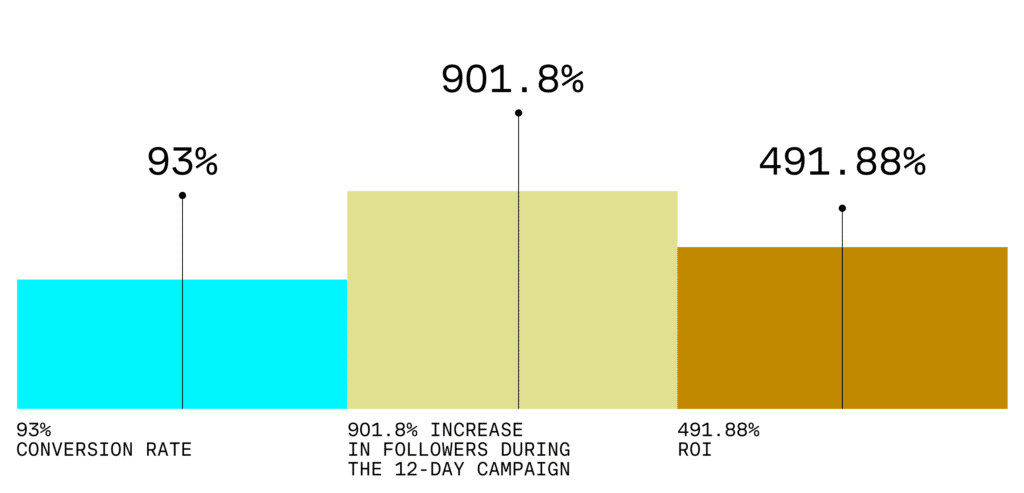 93% conversion rate
901.8% increase in followers during the 12-day campaign
491.88% ROI
The challenge
Committing to a short-term campaign to assess suitability, Pentanet was intrigued by AdSocial's strategy designed to increase brand awareness and engagement, and provide community management.
"This also was an opportunity to see how people interact with Instagram DM Automation to see if it would fit into Pentanet's focus on outstanding customer service and support," explains Amberlea.
The goal
One of Pentanet's goals was to track the increase in page engagement, so leveraging Manychat's Instagram Comments Automation became a keystone of the campaign.
In addition, they also wanted to automate community management duties (likes and responses to comments) and build a database of people who connected with the campaign.
Pentanet wanted the ability to track campaign "drop off" effectively – a feature Manychat offers – to replace Pentanet's existing competition app.
The strategy
Using Instagram Recurring Notifications, the "12 Days of Cloudmas" was supported by both organic, in the form of daily posts, and a paid strategy.
Pentanet shared organic Instagram posts at 8am daily, which were connected to Comments Automation. Each day, there was a prize offered and a unique daily keyword in the caption.
Winners were notified by direct message daily. Upon completion of the campaign, the names of the winners were shared on the Instagram profile.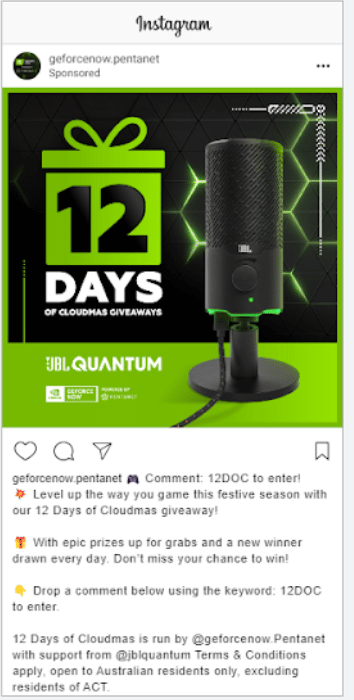 Once someone commented on the post with the daily preset keyword, the Manychat flow was activated for that particular day.
Each day had a unique set of questions or criteria for entry, which was designed to segment data and create consumer personas for Pentanet.





The paid strategy was connected to a conditional flow that would funnel leads into the relevant daily giveaway flow.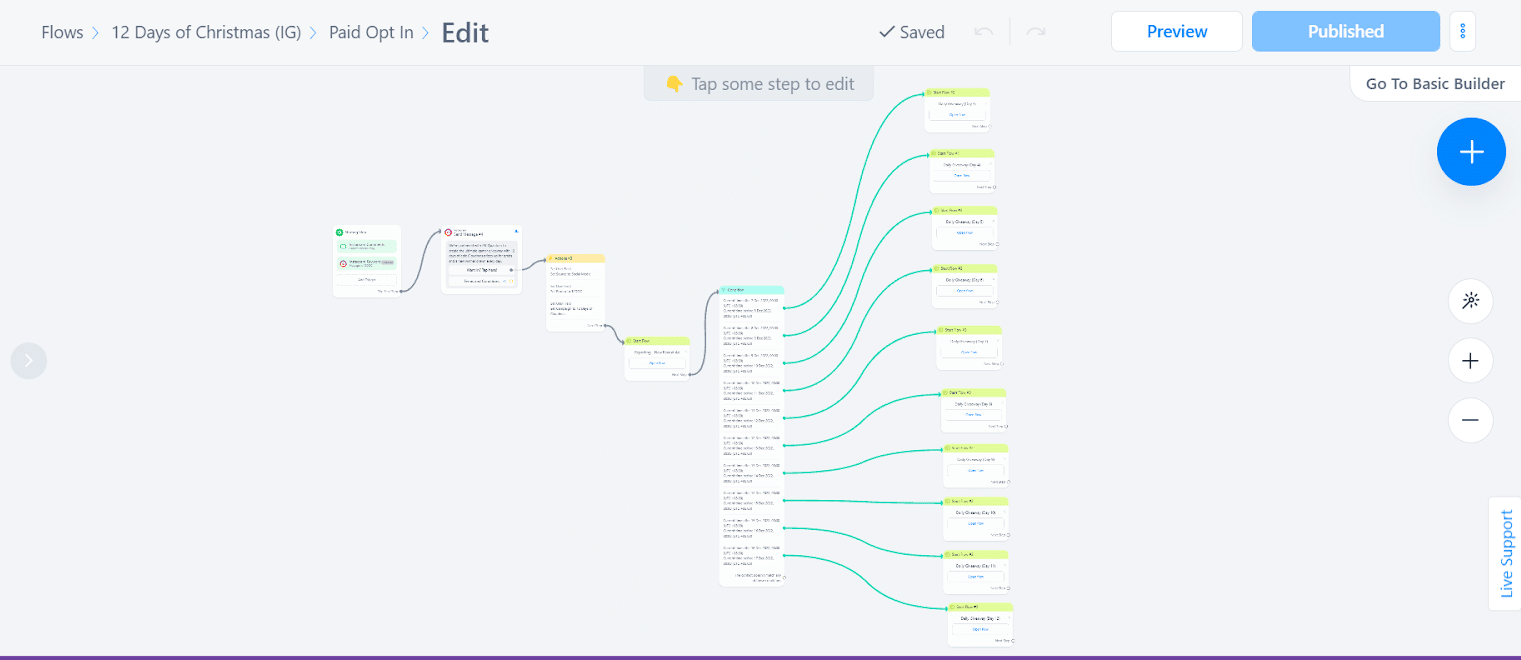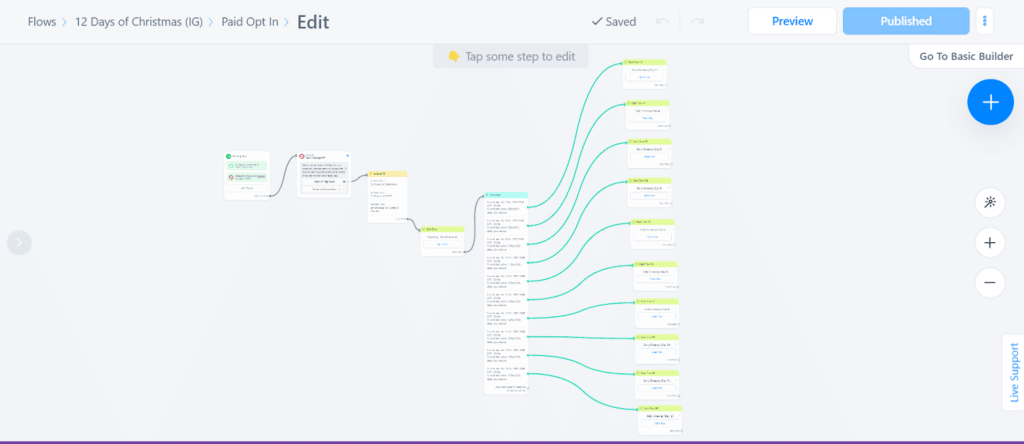 With such a limited lifespan per prize, amplifying on-page posts was not an option as the ad would not pass the learning phase as it was only active for 24 hours.
So for the paid strategy, AdSocial developed an overarching campaign.
"This led into Manychat's date-based logic, allowing us sufficient time to monitor performance metrics and optimize the campaign for maximum ROI," says Amberlea.
As part of the paid strategy, AdSocial created a pre-promotion flow implementing Instagram Recurring Notifications within Manychat to encourage leads to register prior to the 12-day campaign launch.
In addition, to boost Pentanet's followers, the registration step checked if a user was following the company's Instagram profile, and if they weren't, they would be prompted to do so.
Best of all, this Instagram Recurring Notifications method achieved a 94% conversion rate.
"The pre-promotion was the most impactful paid advertisement," says Amberlea.
"It was iterated on day three of the campaign, and was ongoing throughout the campaign to capture the new recruits, as the ad was delivered to more people during the 12-day period."
The results
The paid strategy was so successful that up to 87% of individuals opted-in to receive ongoing monthly updates via Instagram Recurring Notifications from Pentanet.
"Surprisingly, we also found that the Instagram feed was the optimum placement for both reach and engagement for ads," concludes Amberlea. "Instagram Stories and Reels placements weren't as impactful for engagement."
From the "12 Days of Cloudmas" campaign, Pentanet saw the following results over the course of 12 days:
93% conversion rate (followed account)
148.8% increase in Instagram profile visits
901.8% increase in followers
157.2% increase in paid reach
With 100% open and read rate, and more than 75% click-through rates, Instagram Recurring Notifications were the clear winner for building a database for Pentanet remarket to in the future.
Adhering to best practice, AdSocial would include two follow-up reminders for leads to opt into Recurring Notifications. They discovered this was too frequent for this audience.
"Now having received feedback from this batch audience group, we would not set two reminders again for a daily draw competition. Rather, we would set a final reminder upon completion of the campaign."
Key takeaways
In order to get the most out of Recurring Notifications for Instagram, take note of these three key points from AdSocial's strategy for Pentanet:
Leverage Instagram Recurring Notifications. Currently in beta, Instagram Recurring Notifications is the latest way to broadcast to your audience. Pentanet was able to capture high-quality leads and build a list that they can remarket to in the future within Instagram.

Start small! Begin with a goal and test a campaign idea. With a campaign that functioned as a "feasibility study" into Manychat's capabilities, Pentanet was able to grow its database, increase brand awareness and engagement, and provide community management.

Develop an organic and paid strategy. When you have a short 12-day campaign, avoid the time crunch eating away at your results: Run ads to bolster your organic posts to attract more high-quality leads in a short time span.
In the future, Pentanet may consider using Manychat to help manage Instagram and Messenger support queries, as well as an avenue to automate their sales funnels and sequenced communications for their ambassador and eSports campaigns.
Los contenidos de este blog han sido elaborados de forma independiente y sólo tienen fines informativos. Las opiniones expresadas son las del autor y no reflejan necesariamente los puntos de vista de ManyChat o de cualquier otra parte. Los resultados individuales pueden variar.