SMS Tool Now has Multimedia Messaging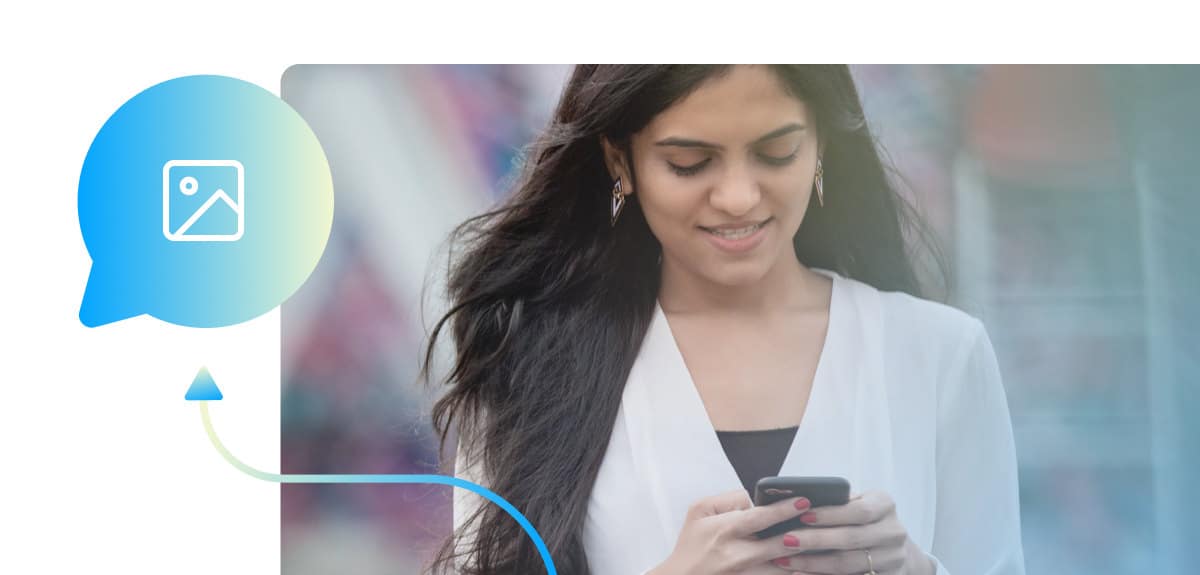 Effective marketing goes beyond static one-way ads. It's about starting an engaging and dynamic conversation with your customers.
Since SMS is instant and interactive, it's the perfect channel to help you do this. And since, text messages are now full of pictures, emojis, and gifs, businesses are catching on to this trend. With multimedia messaging offering a 55% boost to engagement, companies are becoming much more visual in conversations with their customers.
This is why we are making it possible for you to send multimedia messages when you use ManyChat SMS. With the new MMS functionality, you can now share product photos, coupons, or just give your customers a laugh with a funny gif.
Read on to find out how you can use multimedia messaging to promote your products in a creative and memorable way.

Make shopping easy with images 
Send a photo gallery or a 360 tour of your product catalog to help your customers quickly find exactly what they are looking for right in the palm of their hand.
Stay in touch during special moments
Who doesn't like receiving a special note to celebrate a special occasion? Let your customers know you care. Send a cute gif with an easily redeemable coupon code to them know you are thinking of them on their birthday or the anniversary of being your customer.
Setting up Multimedia Messaging in your ManyChat Account
Please note that multimedia messages are available for Pro accounts that have enabled SMS. SMS messaging is available in the United States and Canada and multimedia messaging costs 2 cents per message in addition to your standard messaging rates.
You can review how many multimedia messages you have sent in the dashboard section of your account under the title 'SMS' and you can review your SMS fees in your billing details under 'Settings.'
To set up multimedia messaging, follow these steps:
Log in to your ManyChat account and enable the SMS channel in your 'Settings'
Create a subscriber phone number list. To learn how to collect phone numbers, please visit this Knowledge Center article
Click 'Flows' in the left navigation bar and create an SMS flow
Tap on the Image icon in SMS node
Choose an image or gif. Note that file size must not exceed 5MB
Publish your SMS flow
With enhanced visualization, you can create a much more interactive and memorable shopping experience for your customers — filled with photos, easy-to-redeem coupons, and gifs. Let your personality shine while making it easy for your customers to buy from your store.
Disclaimer: This information is provided for educational purposes only and should not be relied upon as legal advice. Please always consult your own attorney before engaging in text marketing.
Los contenidos de este blog han sido elaborados de forma independiente y sólo tienen fines informativos. Las opiniones expresadas son las del autor y no reflejan necesariamente los puntos de vista de ManyChat o de cualquier otra parte. Los resultados individuales pueden variar.