How to Use the ManyChat Shopify Integration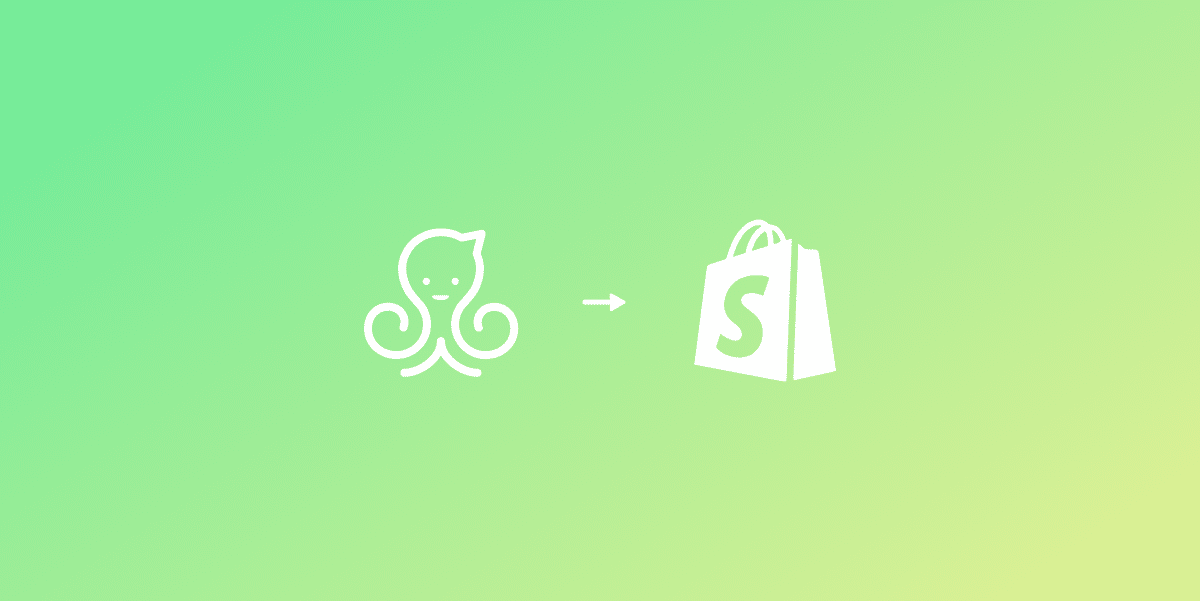 Recent advances in mobile technology have drastically changed the way consumers shop online. In fact, it's estimated that mobile sales will account for 73% of all eCommerce sales by the end of 2021. With smartphones always within reach, consumers are using their mobile devices to buy more online, and providing a personalized mobile shopping experience for customers is more essential than ever.
The Shopify integration is a powerful tool to help you take your store to the next level. Whether you're starting from scratch or looking to better automate your eCommerce marketing efforts, learn how you can use the ManyChat Shopify integration to its fullest potential. 
Recover Lost Sales: Abandoned Browse and Abandoned Cart Campaigns
About 89% of online store visitors don't add anything to their carts during their first visit. They could be comparison shopping or simply got distracted and never checked out. We just launched several features to help you transform these shoppers into customers and abandoned carts into sales.
With the Abandoned Product Browse trigger, you can set up automated marketing campaigns on Messenger and SMS to help convert shoppers who viewed products in your Shopify store but didn't take the next step. For example, you can share a welcome offer or show relevant products to help your customers find what they're looking for.
With the Shopify Product Catalog feature, you can send product recommendations based on your buyer behaviors.
In addition to sending reminders, you can entice your shoppers to complete their purchase with Shopify Coupons feature that is synced with Shopify and lets you personalize the coupon with the customer's name or any custom field.
Together Abandoned Cart Reminders, Abandoned Product Browse, Shopify Product Catalog, and Shopify Coupons are a powerful combination to help you recover lost sales. You can automatically connect with shoppers with timely and personalized messages to capture their attention at exactly the right moment during their shopping journey.
Build Your Customer List: Website Widgets and Shopify Customer Data
A customer list is vital to growing your online store. This is your opportunity to build long-term relationships for repeat buyers. And gathering information to grow your list is easier than you might think. ManyChat's website widgets make it easy to collect information from visitors to your Shopify store so you can follow up with order updates, product suggestions, special offers, requests for surveys or even automatically answer common customer questions. You'll be able to customize the message, timing, and placement of any widget on your Shopify store with no coding required.

ManyChat will also import contact information for your customers if they've completed their purchase on your store and have opted-in to receive communications through Shopify during checkout. This means that you'll still be able to message your buyers, even if they didn't opt-in through a ManyChat website widget.
And with Customer Data Sync you'll be able to segment your audience based on Shopify purchase data that's automatically updated in ManyChat every time your customer creates an order, completes the checkout flow, or buys something. By segmenting your customers you can offer personalized services like free-warranty for high-ticket items to drive sales or send personalized product suggestions to help increase order value.
Please note that the Shopify integration is available through third parties like Make & Integromat.
Whether it's to recover lost sales or collect data with ease, the Shopify integration will allow you to create a unique mobile shopping experience that helps you engage and drive sales throughout the buyer's journey on your Shopify store.
For more helpful tips on how to use ManyChat, please check out our free course.
If you're a current ManyChat user, connect your store here.

Resources
Los contenidos de este blog han sido elaborados de forma independiente y sólo tienen fines informativos. Las opiniones expresadas son las del autor y no reflejan necesariamente los puntos de vista de ManyChat o de cualquier otra parte. Los resultados individuales pueden variar.