Selling on Shopify: How to Connect With Store Visitors on Mobile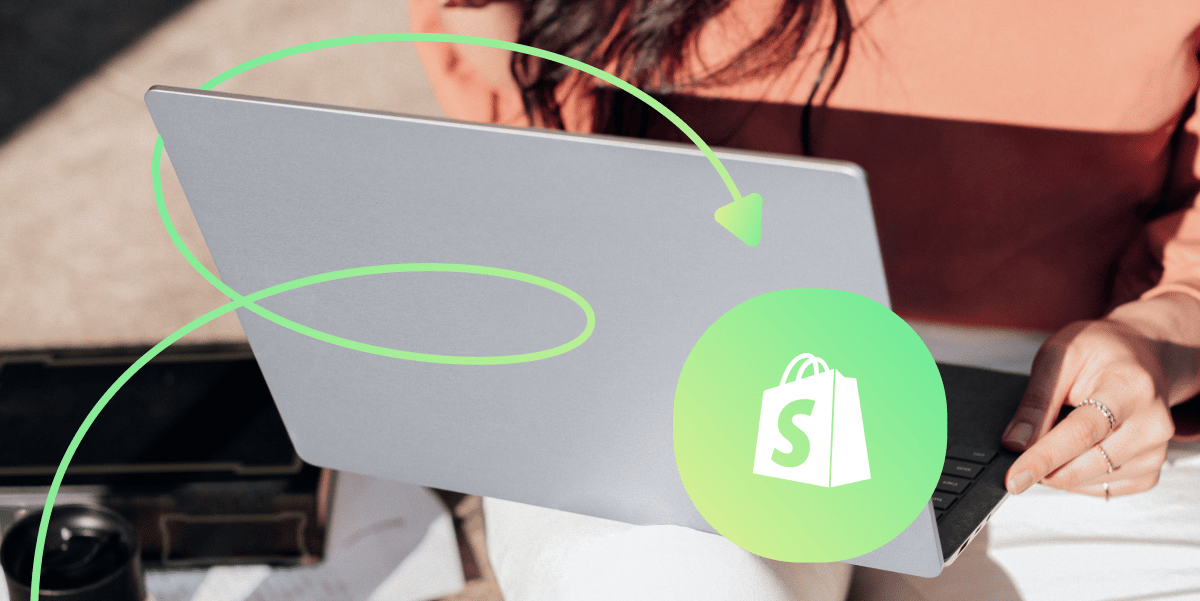 Today, over 3.5 billion people use smartphones worldwide, drastically changing the way people shop online.
With this global shift towards mobile shopping, providing a personalized experience that's optimized for mobile has become essential to get new and repeat buyers.

The key is to be there for your online visitors during each stage of their shopping journey, from browsing the store and cart placement to check out and post-purchase. Luckily for you, we've got you covered. Our enhanced Shopify integration can help you create a better, more personalized shopping experience for your customers—especially on mobile.
The first step is to connect your Shopify account to ManyChat. Next, it's to get that sale.
By taking your customer conversations to mobile via Messenger and SMS, you can help shoppers find exactly what they're looking for to take their first step. Discover how the Shopify integration will help you convert your first-time visitors into paying customers.
Take Your Customer Conversations to Mobile: Widgets for Shopify
ManyChat has several widgets that let your Shopify store visitors opt-in to easily receive messages from you on their phone. Once shoppers opt-in, you can use Facebook Messenger or SMS to send order updates, abandoned browse and abandoned cart reminders, product suggestions, promotions, or even answer commonly asked questions.
Here are a couple of our most popular widgets:
Facebook Messenger & SMS Modals. These show up as pop-up modals on your Shopify store so the shopper can share their contact info and give permission to receive your updates and you can send them a welcome offer or product recommendations.

Customer Chat. Automate answers to common questions right on your Shopify storefront and lead customers to Facebook Messenger where you can keep the conversation open for future follow-ups.
You can easily customize the message, timing, and placement of the widgets in your Shopify store. And you can use both the Customer Chat widget and the Facebook Messenger or SMS modal widget on your store, giving shoppers different opportunities to share their contact information while growing your customer lists for different channels.
Help Customers Find What They Need:
Abandoned Product Browse & Shopify Product Catalog
Our new Abandoned Product Browse trigger and the Shopify Product Catalog let you send relevant product suggestions through two-way interactive messages via Messenger or SMS based on items shoppers have browsed in your store.
Abandoned Product Browse trigger lets you create automated marketing campaigns on Messenger or SMS to help convert shoppers who viewed products in your store but did not take that next step to make a purchase.This trigger only sends a message if shoppers haven't gone back to add items to their cart, ensuring they're not bothered by too many messages.
The Shopify Product Catalog lets you set conditions on products in your Shopify store so you can send tailored messages to shoppers if they've browsed the selected item(s) on your store. All of your Shopify products will be visible in the new Product Modal so you can easily send customized messages, product suggestions, or special offers based on your shopper's browsing history.
For example, imagine you have a fitness gear Shopify store and an avid yogi visits your shop for the first time. They have a question about what types of yoga mats you offer which can be answered using the Customer Chat widget right on your storefront. You also get their contact information so you can take the conversation and keep it going on Facebook Messenger.
After your chat, the yogi starts browsing through the yoga gear collection but after a while, they still haven't added anything to their cart. You can set up a campaign to send them more yoga accessories or a welcome offer to get them to take that next step and add the item to their cart. And just like that, your unsure yogi just bought something from your store!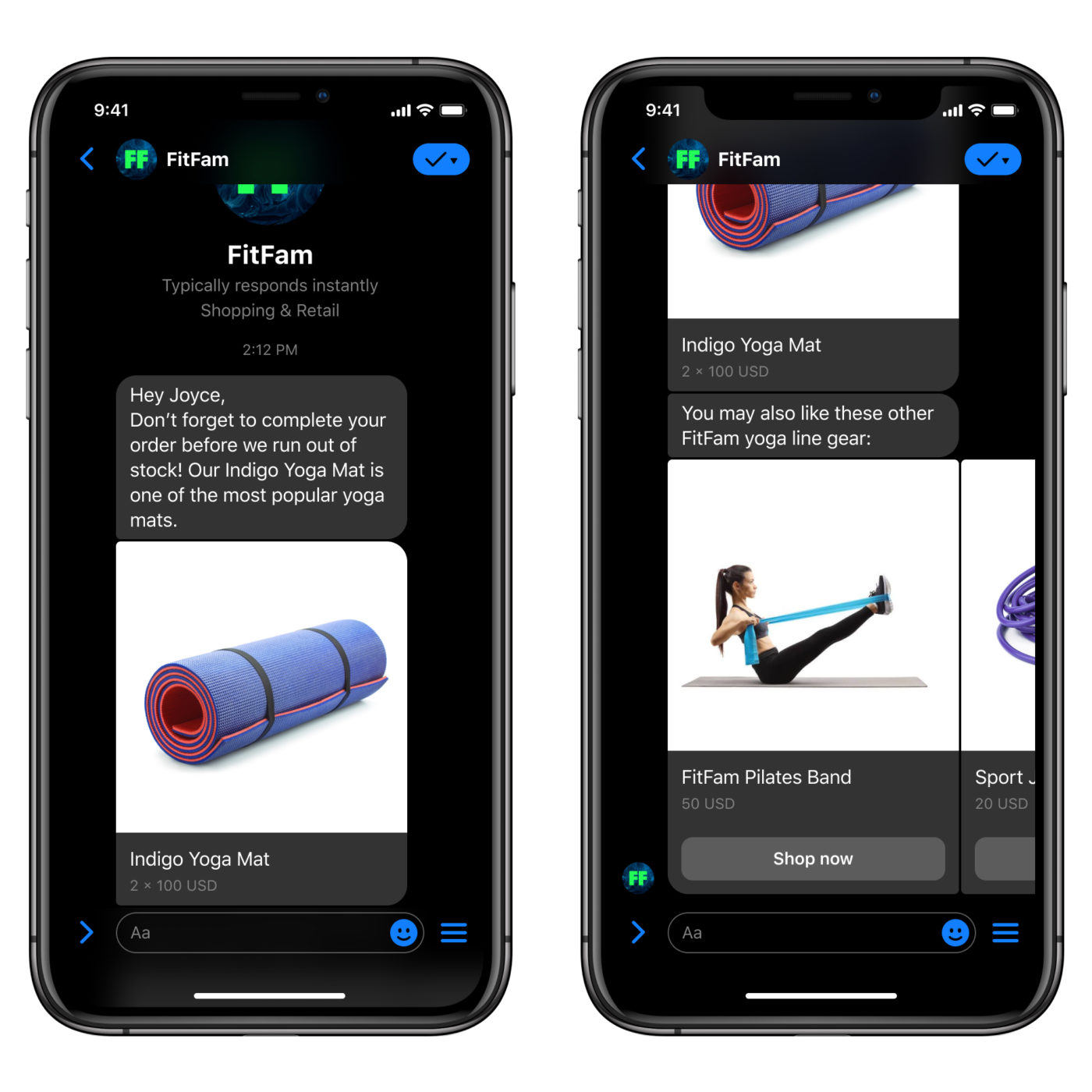 By helping customers find the right products through a personalized mobile shopping experience, you can effectively connect with and nurture customers to help them complete their first purchase.
Please note that the Shopify Integration is available as part of our ManyChat Pro plan.
For more helpful tips on how to use ManyChat, please check out our free course.
If you're a current ManyChat user, connect your store here.
Los contenidos de este blog han sido elaborados de forma independiente y sólo tienen fines informativos. Las opiniones expresadas son las del autor y no reflejan necesariamente los puntos de vista de ManyChat o de cualquier otra parte. Los resultados individuales pueden variar.