Ideas for Engaging Instagram Polls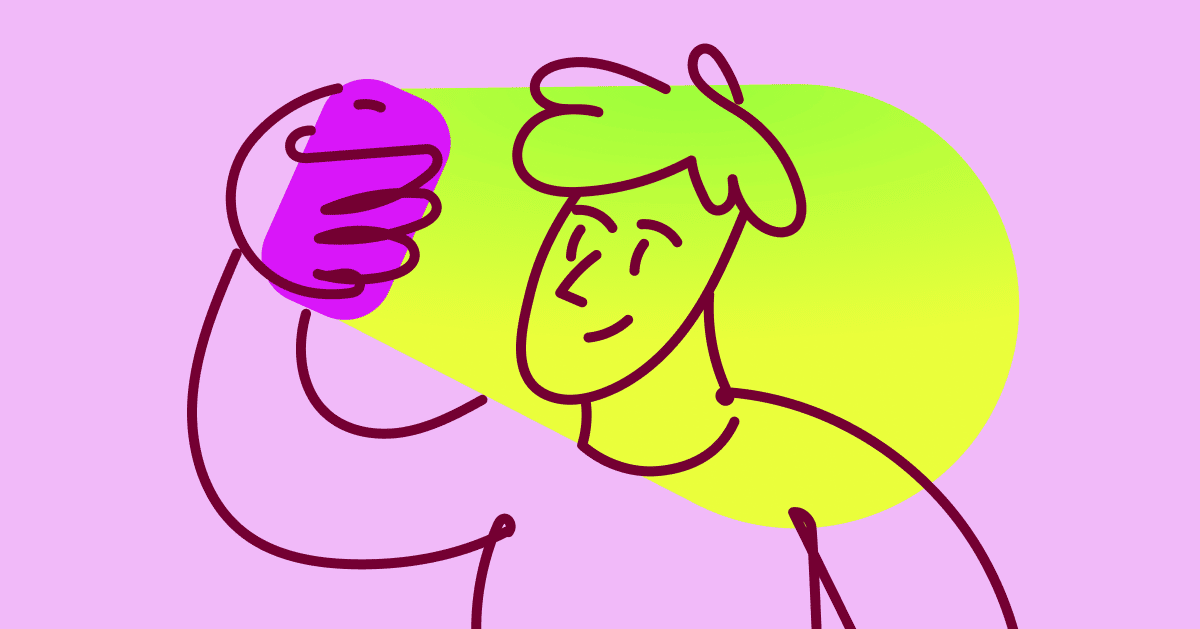 One way to increase engagement with your Instagram Story is by using Instagram polls to ask your audience questions that they'll want to answer. First introduced in 2017, Instagram polls are popular with Instagram users and are a great marketing strategy.
Benefits of social media polls
A smart brand knows how Instagram polls can help their business. Here are just some benefits:
Increase real-time interaction with your audience

Improve engagement rates with your posts

Boost organic traffic and attract influencers

Give feedback on your Instagram account and your company, products and services

Provide better information about your current audience
How to create an Instagram poll
Adding a poll to your IG Story is easy!
After creating your post, select the Polls icon on the top right corner of your screen.

A sticker poll allows your audience to pick one answer on your interactive sticker. Or you can use emojis to create a slider poll that gives your followers the option of a more nuanced response.

Customize your poll by adding a question.

Customize your answers. If you don't change it, the answers default to "Yes" or "No."

Swipe up on your story to check your real-time results. This will let you know the number of Instagram users voting on your poll as well as the number of views of your post.

Share results to let your followers know which answer was the most popular.
Best practices for creating polls
Creating an Instagram Story poll is easy—but an effective one might take some creativity. First, you need to understand your target audience. Second, you have to come up with an interactive poll that is not only eye-catching to prevent your followers from scrolling on, but one that also sparks the curiosity of Instagram users in general. Here are some best practices for creating an Instagram poll:
Including emojis can give your poll extra flair. You can replace "Yes" and "No" with smiling and frowning emojis to keep it interesting.

Never position your poll in the upper left-hand corner or your avatar will block your poll question.

Including a video explaining your poll is another way to stand out—but again, make sure to put it someplace other than the top left hand corner.

To keep your poll going longer than the usual 24 hours, add your poll to your Story Highlight.

Since you can see your poll results in real time, check them often and see how customer feedback can help you with future Instagram posts.
Types of engaging Instagram polls
Below are some types of polls that can generate great engagement with your brand and some examples of effective Instagram poll questions:
Binary polls
These are the simplest Instagram polls and often the most popular, because they don't take time or effort. There are two basic types of binary Instagram polls:
Yes or No
This is the default Instagram Story poll, and often gets the best results, simply because it's quick and easy to answer. As a result, this is a great idea for trivia questions related to your brand. You can also vary them with True/False questions. Try to jazz up the choices by using phrases or synonyms such as "Absolutely," "Yes, please!" "Nah!" or "No way!" Moreover, one of the best ways to grow your email mailing list is by posting a poll asking your audience if they want a discount or freebie, then directing them to a place they can supply their emails.
Examples:
Do you like pineapples on pizza?

Did you want to be a parent?

Have you traveled to another country in the past five years?

Do you have any tattoos?

How do you feel about foreign films?
This or That
This poll invites your audience to choose their favorite between the two choices you give—the more specific the better. For example, "Red or Blue" might not trigger your followers' curiosity, but "Long Red Gown or Short Black Dress" might. This type of question is easy to answer and also gives you important details about your audience's tastes.
Examples:
Movies or a TV series?

Coke or Pepsi?

iPhone or Android?

Cats or dogs?

Wine or beer?
Follower input polls
Follower input is always useful data that can improve your account. With this kind of poll you can find out what type of content your audience wants to see on your account. Ask your followers what they want to know about you or your company, or let them choose the content of your future posts. This type of poll increases interaction between you and your target audience, letting them feel like they can influence your account.
 Examples:
What would you change about this Instagram account?

How much time do you spend on Instagram?

What do you want the next post to be about?

Which giveaway do you think we should have?

Where should we open our next store?
Using Instagram polls for website promotion 
Setting up a "swipe up" on your Instagram poll can send Instagram users directly to your website and perhaps even to a specific product page. Adding a complementary website link to your poll will help increase traffic to your website.
Examples:
Want to know how much of your salary you should be saving?

Interested in discounted brand-name sneakers?

Want to see more about this story?

Find out why these brownies are healthy for you!
Showcasing products
This is similar to promoting your website. You can set up a link to a specific product after posting a poll about its usage or specifications. You can also ask Instagram users about how they use your product or what their biggest problem might be. Or you can post four of your products and ask your followers which is their favorite. And don't forget to find out why they might have decided not to purchase your product—valuable information and great for your marketing strategy. Remember, this isn't the place to sell your product: you can get great results with a high-definition photograph and quirky poll questions.
Examples:
Which of these four products do you like best? 

Which is a new feature we've added to our microwave ovens?

What other colors would you like these sweaters in?

What would prevent you from buying X product?
Taking a social stance 
These days, consumers often choose a brand with values they admire. This means that current events—politics, upcoming movies, etc.—can provide great ideas for Instagram polls. Polls like this are creative ways to educate your followers on important issues and engage their curiosity about current affairs. Furthermore, this kind of subtle promotion can convey your company's beliefs and ideals to potential customers.
Examples:
Which animal is on the endangered species list?

Which of these items can be recycled?

How many female senators are there in the Senate?

When was the last time you voted?
Using a poll for customer feedback/market research
Every company can do with some real-time feedback, and Instagram polls are a great method of acquiring that kind of data. You can ask an open-ended question to discover customer pain points or find out their age, gender or where they live. An Instagram poll is also a great way to get feedback on a product, event or past posts. And it can be useful to find out more about your audience's hobbies or interests. All this data can be used to tailor your marketing strategy and make your account and company more attractive to your target audience.
Examples:
What part of the country do you live in?

Which is your favorite way to exercise?

Do you prefer email, text, snail mail or Instagram for communication?

What time do you go to sleep on weekdays?
Quizzes
You can find the Quiz icon by the Polls icon by swiping up from your Story. Whether to test general knowledge, host a survey or simply set up a game for your audience, quizzes can significantly increase engagement with your account. Additionally, a fun quiz is a great way to educate your customers without appearing to, or make boring topics seem more fun. Setting up multiple choice answers and including a video and perhaps even a prize (a discount or sneak peek) will increase the amount of responses your quiz gets.
Examples:
Which is the best season?

What is the official language of Brazil?

How long does it take to fly from San Francisco to Jakarta?

What book did Tolstoy write after

War and Peace

?
Humorous Instagram polls
Never underestimate the power of humor—it's enough to keep customers loyal to your brand through hard times. Whether it's a funny quiz ("What kind of animal would you be?") or an absurd proposition ("Which magic power would you like best?"), humor is a great way to make your Instagram poll more popular. In other words, engagement is your goal here—you can always convert the leads later. Social media users go to Instagram as a break from their everyday life. If they can laugh as well as learn, they will thank you for it. (Bonus tip: Sometimes all you need are humorous responses to ramp up the humor).
Examples:
If I turned into a fish, I'd like to be a…

Never Have I Ever…

Would you rather be Superman or Batman?

How many mistakes can you spot in this picture?
How can ManyChat automation supercharge your market research?
Los contenidos de este blog han sido elaborados de forma independiente y sólo tienen fines informativos. Las opiniones expresadas son las del autor y no reflejan necesariamente los puntos de vista de ManyChat o de cualquier otra parte. Los resultados individuales pueden variar.