How to Grow Your Digital Agency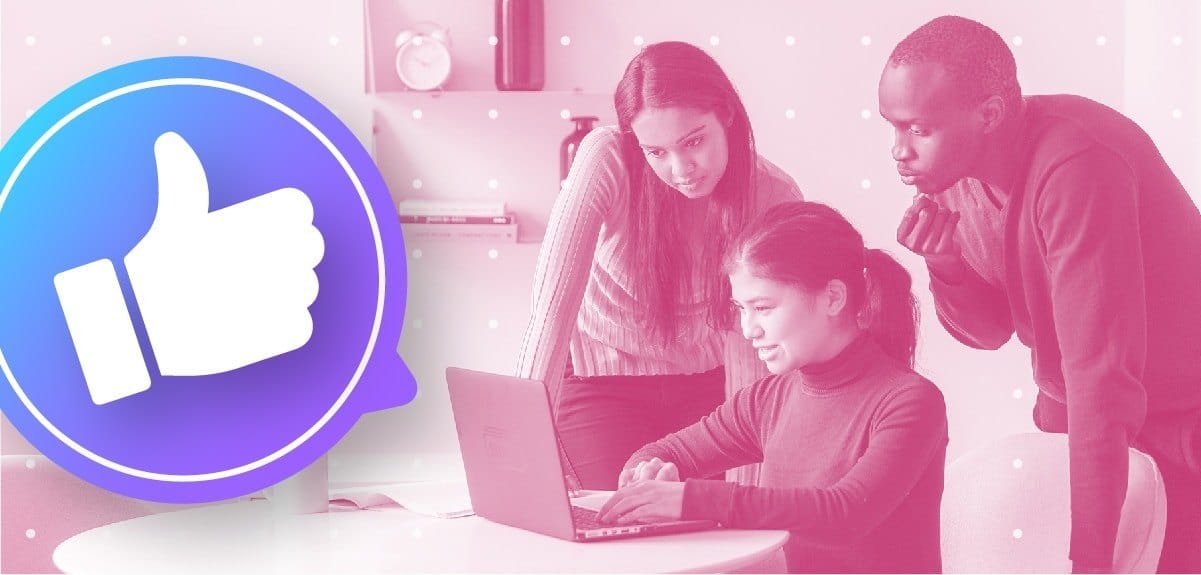 Running a marketing digital agency is tough work. Between worrying about business operations, admin, legal, payroll, account management — just to name a few major responsibilities — on top of managing your client's work and driving results that keep them satisfied, paying customers … it almost sounds impossible. Almost. 
While running an agency can mean a great deal of hard work and pressure, the rewards that accompany success can completely outweigh the stress. But to keep your business going, you're going to need to scale. So with all of the responsibilities, it takes to simply keep your agency operating, how and when can you possibly find the time to actually grow your agency? 
The good news: With a few small marketing tweaks and simple steps, you can not only set yourself up for success, but you can also take your digital agency to the next level. Here's our guide to scaling your digital agency.
Pick a niche
Find one area that you can focus on and master that industry. If you focus on too many industries, you won't become an expert in any specific field. If you're interested in restaurants, focus on that interest and hone in on the industry growth, trends, and audience. The more specialized you become, the more valuable your agency will become within a specific space. 
Become the best at one thing
Just as you've chosen a niche, try to master one area of marketing. There's an agency for just about everything these days, from SEO to PPC to full-service marketing services.
As much as you'd like to become a one-stop-shop, sometimes doing anything and everything, early on, can become problematic when it comes to growth. Sometimes the fine line lies between being mediocre at everything or known to be great at one thing. For example, if you need knee surgery, you choose an orthopedic surgeon above any other medical practitioner because of their specialized expertise. Marketing services are no different. Choose the specialty for which you want to be known — and excel at it. 
Master one area, like Chat Marketing, which is new, with many known benefits and proven results. Mastering a niche like this can ensure you a higher ROI with your clients a stronger, growing roster. 
Automate conversations
Because of our fast-action consumer environment, customers don't have a lot of patience these days. According to scientists, you have eight seconds to get someone's attention and make the sale. In today's media-saturated world, people are used to getting the information they need right away, and if they have to wait, they might take their business somewhere else. Implementing an automated conversation by using ManyChat can help you answer questions right away, schedule demos, and capture leads instantly.  
Focus on upselling or renewing retainers
You spend time and energy generating leads and converting those leads to new clients. Great start … but now what? Keeping your customers satisfied is hard work, too. 
While you do want to focus on winning new accounts, retaining your current clients can many times prove to be more profitable than acquiring new deals. Poll them consistently to identify any issues that may potentially come to a serious problem in the relationship. Feedback is a great means of effectively bettering your service. 
Keep a monthly report and make sure to show your clients the value you're providing and make sure to start planning for renewal months in advance. You can analyze what's going on and educate them on any opportunities they are missing and how you can provide a solution. For instance, let's say you're only building and managing their Facebook Messenger bot — do they see the value of adding SMS to their strategy? You can show them stats from the success you've seen employing and adapting a Chat Marketing strategy with other clients to help them understand the benefits of adding an additional service to their existing strategy.
Clean up your client roster
Say goodbye to underpaying and extra demanding clients. Your time is valuable; know and charge your worth. In the short term, small clients can boost cash-flow — but remember that onboarding low-paying clients can often generate crappy results; they don't understand your value and the work you put can become a timesuck. The bottom line is that your business with benefit from going through your roster and having the break-up convo with clients that aren't providing you with a fruitful, symbiotic relationship.
Build case studies from your successful clients
Build some case studies to promote your agency's success and effectiveness. According to eMarketer,  57 percent of people find case studies helpful when determining what vendor to use. 
Use cases show off a client challenge and how your agency was able to solve the issue to see a great return. This allows prospective clients to glimpse a snippet of how you work and the success they can achieve with your agency. 
So how do you go about creating a case study?
Find a client who's willing to become your agency's advocate and share their success story. Make sure you layout specific strategies you used and back up the story with data and solid results. Since you'll have various clients and needs, create multiple case studies based on the common hiccups your clients face and use cases you provide.
No time to create a case study yourself? Outsource the task to a writer, via Upwork or Casestudybuddy.com for assistance. 
Delegate to others
Let's face it: When you're running an agency, your time is spread thin. In order for you to scale, you have to let some things go. You need to prioritize your time and delegate work to others. This allows you to focus on higher priorities. So, if you need assistance writing content, delegate the task to freelancers or higher an in-house, dedicated writer. Need help managing client accounts? Hire an account manager. Don't like bookkeeping? Hire a bookkeeper. Outsourcing can allow you to focus on what you're good at and help you scale your business quicker than you would on your own. 
While no one-size-fits-all, cookie-cutter formula to scaling an agency works the same for every business, implementing one or all of these tactics in ways that are relevant to your organization can help you grow your agency quicker than you may expect. Use these tips to begin strategizing and start growing today. 
Los contenidos de este blog han sido elaborados de forma independiente y sólo tienen fines informativos. Las opiniones expresadas son las del autor y no reflejan necesariamente los puntos de vista de ManyChat o de cualquier otra parte. Los resultados individuales pueden variar.