How to Create Facebook Ads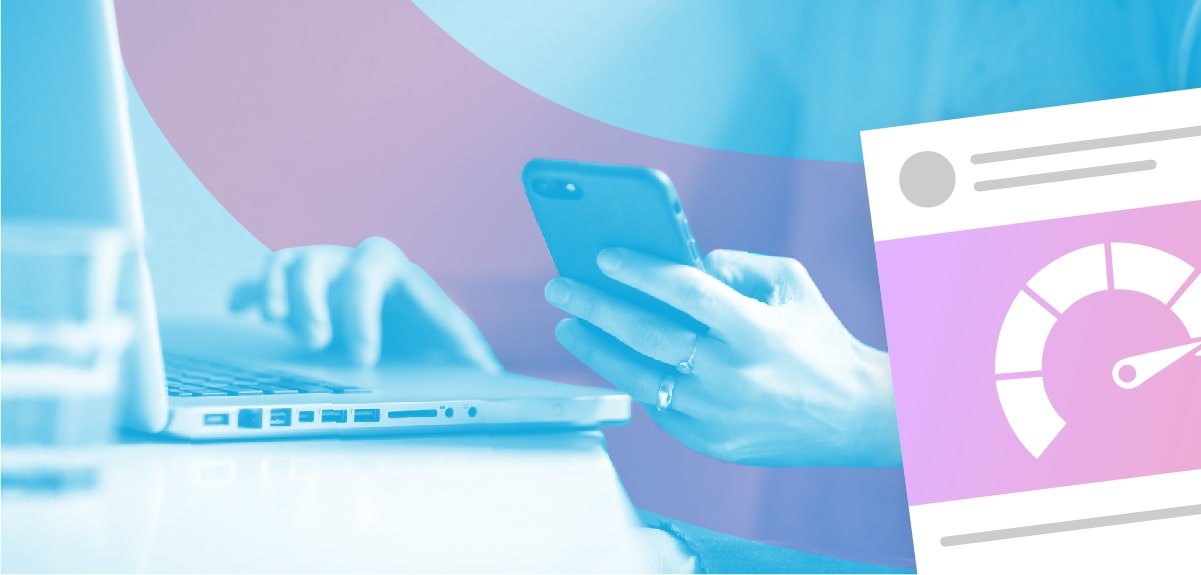 Facebook ads are fun, effective, and a great way to engage your target audience without spending a ton of your ad budget. And better yet, partner Facebook ads with the power of ManyChat and you'll get a completely innovative, streamlined way to pair customers with your brand.
In this guide, we'll outline exactly how you can do just that using the Facebook ads manager and the ManyChat Facebook ads JSON (JavaScript Object Notation) feature.
1. Log into the Facebook Ads Manager and Hit "Create Ad."
Your first step in creating an effective Facebook ad is to log into your ads manager dashboard and get started. It helps to know which customer segment you want to reach, the action you want them to take, and any other accessories you want as part of your campaign, such as promo codes or giveaways.
2. Choose Your Campaign Objective and Where to Drive Traffic.
What's the objective of your campaign? Are you trying to get clients to open messenger? Go to a landing page? "Like" your page? You can set any campaign objective you want. But remember, if you'd like to use ManyChat's Facebook ads JSON, you can only use the campaign objectives "Traffic", "Messages," or "Conversion Ads."
After choosing your campaign objectives, you'll be prompted to choose where to best drive users who interact with your ads. You'll have the option to send visitors to a website, app, or Messenger.
If you choose Messenger for your Facebook ads destination, you'll be able to use your ManyChat Facebook ads JSON Growth Tool in this campaign. How to use this feature will be explained below.
3. Set Your Most Suitable Audience, Budget, and Schedule Options.
Ideally, you will already know the specifics regarding these items, such as which members of your audience you want to target via segmenting. Segmenting is a way for you to better target certain members of your audience for a more personalized ad experience. For max campaign effectiveness, it's recommended to delve into the audience analytics.
4. Edit Your Headline, Text, Graphic.
Once you reach the "Ad Setup" tab, you'll be able to add your headline, description, text, graphic, and more. If you're not setting up a chatbot, you can go ahead and publish your ad to begin the campaign.
If you're utilizing the ManyChat Facebook ads JSON Growth Tool, you'll be able to set up your messenger bot settings within the same "Ad Setup" tab. Simply scroll down to the "Messenger" section to get started.
5. In Messenger Settings, Hit "Custom Template" then "JSON."
If your Facebook ads objective is inviting visitors to interact with your Facebook bot, ManyChat is one way set that up. After creating your ad in the "Ads Setup" tab, scroll down to the "Messenger" section and hit "Custom Template," then hit the "JSON" tab.
6. Retrieve Your Code.
In a new tab, log into your ManyChat portal and hit "Growth Tools," then "New Growth Tool." Under "Other Growth Tools" you'll see "Facebook Ads JSON."
Create your opt-in message within these parameters:
The first message in the opt-in flow has to be less than 150 characters.
JSON doesn't support variables (ex. First Name field), Delay blocks, Buy Buttons, User Inputs, and Actions in URL buttons in the first message of the opt-in message flow.
After creating your message, hit "Setup" to copy the JSON code.
7. In the "Ads Manager" Tab, Paste the Code.
Now that you've copied the JSON code from your ManyChat portal, you can paste it into the JSON tab in the Messenger section of the "Ads Setup" tab in Facebook ads manager. Remember to delete the default code before copying your new code. Once the code is copied, hit "Preview in Messenger" to see your bot in action!
If you're satisfied with how it looks, hit "Finish."
Congrats!
You've just set up a Facebook ad for your company! No matter the campaign's objective, keep an eye on anything active to see how well they're performing and make tweaks as necessary throughout the life of the ad. For Messenger campaign objectives, you can use ManyChat's various tools, such as the "Randomizer" or the "Data View." These tools help you see how well your bot campaigns are performing in conjunction with your Facebook ads.
Ready to grow your lead generation with Facebook ads? Get a ManyChat Pro account and start building your Messenger bot today.
Additional Resources:
Los contenidos de este blog han sido elaborados de forma independiente y sólo tienen fines informativos. Las opiniones expresadas son las del autor y no reflejan necesariamente los puntos de vista de ManyChat o de cualquier otra parte. Los resultados individuales pueden variar.