4 Creative Advertising Ideas to Boost Your Business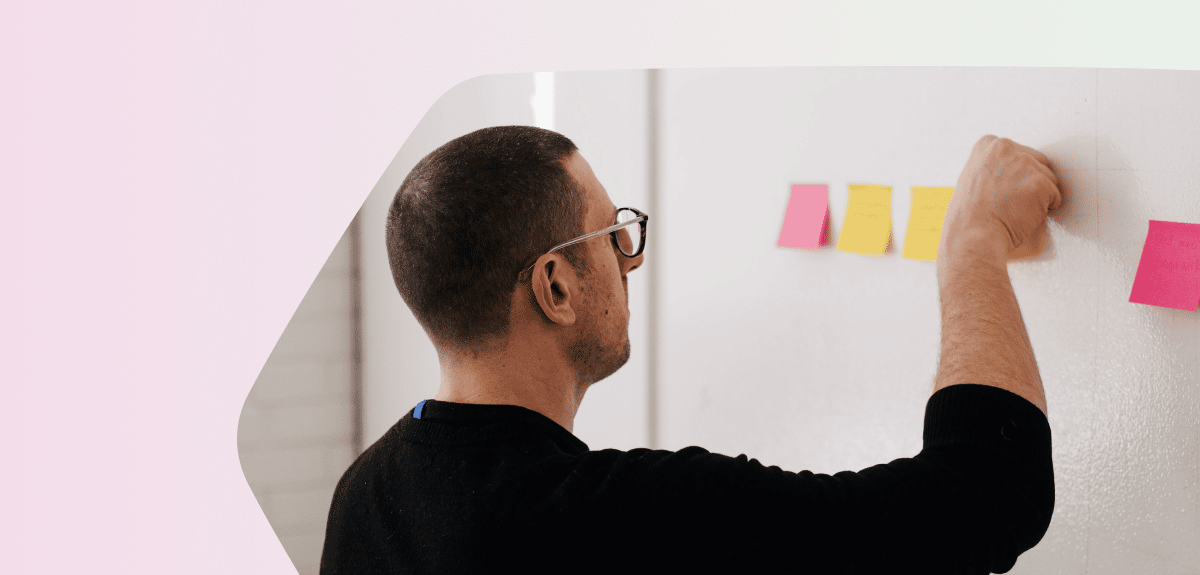 Brands like you want and need to connect with customers on a personal level, especially in today's world. How do you get creative and stay ahead of your competition to accomplish this?
Enter the world of Chat Marketing. It's best known for creating conversations with messaging apps and is the fastest way to build relationships and move buyers through your marketing or sales funnel. It's also a helpful means for engaging internet users and gaining their interest in your company's products and services.
What's cool about Chat Marketing is it has changed the way people connect with companies and it's deeply targeted and aimed at a specific audience. It's no wonder in a few years, it will be one of the biggest marketing strategies in the world.
Everyone is competing for their target market's attention and with a little creativity with advertising strategies, boosting your business is not an impossible feat. Here are five ways you can boost yours:
Creative Advertising Idea #1: Messenger Marketing
Your mission is to grow meaningful relationships with your customers, right? Well, it's time to let your creative juices flow and by flow, we mean saturate. Whether you're seeking to sell your products, book appointments, nurture leads, capture contact info or build relationships, these can all be accomplished through Chat Marketing.
Messenger Marketing is simply the act of marketing to your customers using a messaging app. It offers an instant communication method, which means, no more emails back and forth to solve a problem. Messenger is just one part of the entire Chat Marketing ecosystem and with over 1.3 billion active users each month, you don't need to look much further to find your customer base.
A Messenger Marketing strategy can help you connect with your customers in very unique ways. Messenger Marketing platforms like ManyChat have an open API and thousands of integrations, which means you can go beyond talking with your customers. They can take actions that are meaningful for your business, such as booking an appointment, downloading an app, purchasing a product, signing up for a service, instantly checking an order status and more.
Over 2.6 billion people actively use messaging apps every month and it's become the default way to connect with friends and family, share information, and stay up-to-date on the latest news. Can we say word-of-Mouth marketing?
Messenger bots help drive successful Messenger Marketing efforts through automating conversations and compared to traditional advertising, this method is more personal and interactive. This is really important because customers need to feel heard and appreciated. Customers who have an emotional connection to a brand become loyal advocates, make repeat purchases and recommend the brand to family and friends.
The chatbot market size is projected to grow from $2.6 billion in 2019 to $9.4 billion by 2024 at a compound annual growth rate (CAGR) of 29.7%.
Any questions?
.
Creative Advertising Idea #2: Waterfall the Conversation
Now that you are a Messenger Marketing expert, you can utilize an up and coming tactic for Chat Marketers, called Waterfall the Conversation.
It's the powerful process of using a combination of Messenger, email, and SMS to deliver real-time, targeted messages to potential customers. It starts with a message on Facebook Messenger, then retargets prospects through email and then text message marketing.
The "Waterfall the Conversation" strategy will get your emails read, your text messages opened, and your Messenger chats engaged with. What more can you ask for?
Here's how it all works:
Start by sending a message in Messenger:
Engage, engage, engage. This is a great opportunity to message someone after they go cold.
Move cold Messenger subs into an email drip campaign:
If you aren't getting the response you hoped for, you can push them into an email sequence with a platform like ManyChat.
Push unresponsive email subscribers to SMS list:
If you are getting ignored on email, you can then target them with a text message.
Your goal here is to take people down a path, target people correctly, and engage them correctly. You'll see better results when you tie all these elements together.
Say you have 1,000 people in your audience: 500 in Messenger, 500 in email. You send out 500 Messenger conversations and only 300 engage. Instead of losing those 200 subscribers who didn't engage, you zap them into an email drip with the other list of 500.
Now your email drip goes out to 700 people with a 40% open rate, leaving you with 420 inactive subscribers who will get a text saying, "Hey, what's going on?". The idea is to figure out how to get them to interact…this is going down the waterfall. Smart, right?
Retargeting is an important must-have for Chat Marketing campaigns. Whether a user opens or not, you can use retargeting to get another chance at re-engaging your potential customers.
Creative Advertising Idea #3: Re-Market to Cart Abandonment
Recovering lost customers after they abandon their carts by sending them messages on Messenger, SMS, and email will make a huge difference in your sales. In fact, the total loss from cart abandonment across marketers in 2018 was estimated at around $4.6 trillion and the average retail eCommerce cart abandonment rate was 84.24% in the first half of 2019.
Yikes.
People get distracted and that doesn't have to mean a lost sale. It also doesn't mean they didn't want the product. Sometimes they just need a reminder of what they left behind. When you use a platform like ManyChat to remind customers of items they forgot to purchase, you can easily dangle last-minute coupons and offers by integrating with your Shopify store.
Check this out. Say you have 50,000 monthly visitors to your site, and your average transaction is $40. Your conversion rate is 1%, or 500 customers. If you increase your conversion rate by .25%, you could earn an extra $5,000 per month or $60,000 per year. That's a very impressive story and a revenue stream many forget about targeting.
One study took a look at consumer behavior from over 5,000 online shoppers from the top 1,000 eCommerce stores in the United States & Canada. Here's what they found:
Coupon code users are spending 37% more than shoppers who don't use them
36% of users will purchase elsewhere if a coupon is not available
77% of shoppers followed their favorite brands on social media to stay informed of sales
29% of online shoppers will buy a heavily discounted item they originally did not intend to purchase
Did you know that the number of people who use digital coupons is expected to hit 145.3 million users by 2021? Wow.
Here' are the benefits when you utilize Messenger cart abandonment messages:
Get higher open rates than email
Get more people to click without leaving messenger
Give customers a personal way of communicating with your brand
Discover why people are abandoning their carts and use it to make possible adjustments to your products to avoid it from happening in the future.
Know your messages will always get delivered since chatbot messages go straight to Messenger instead of spam, like with emails
Creative Advertising Idea #4: Customer Loyalty Programs
Offering your customers an incentive for purchasing and a reason to come back is imperative. Creating a customer loyalty program will retain and attract new customers, increase engagement and brand loyalty.
When you execute an innovative customer loyalty program, you may be able to boost lifetime profits per customer as much as 85%. Yep.
About 75% of customers said they were likely to make another purchase after receiving an incentive and existing customers spend 76% more than new customers. Yep.
Customers become loyal to a brand or business when they're satisfied with the customer service they received, the product they purchased and overall customer experience. When it comes to word-of-mouth marketing, those customers who do show loyalty will tell their friends and family, bringing new customers into the mix.
Nothing is more powerful than waiting at the bus stop for your kids to arrive and admiring a pair of rain boots your friend is wearing. She tells you how much she loves them, where she got them and is going to send you a friends and family coupon she received. The next week, you are out and about at the supermarket and a stranger compliments your new rain boots. The process repeats itself over and over. Your brand is now getting organic attention and existing customers are helping to bring in new customers. It's a beautiful thing.
People trust what their friends and even strangers have to say, especially when there's an obvious emotional connection to a product or service. "Well, if she loved her experience so much and I loved how her boots looked on her, I'll probably have the same experience as well."
Motista conducted a two year study discovering the impact of emotional connection on the buying behavior of more than 100,000 U.S.-based consumers across more than 100 brands. They found that emotionally-connected customers will spend an annual sum of about $699 with a company, versus regular, satisfied customers who will spend an annual sum of only about $275.
There you have it. A loyal customer will always be a high-value customer.
You of course want your customers to remember your brand and their positive experience. It's easy to achieve this through loyalty programs, especially when they're easy to implement through Chat Marketing.
You can also offer your customers the option to earn points other ways than purchasing your products. If you're trying to build up your social media accounts, you can encourage them to like your Facebook page or to follow you on Instagram. It's beneficial to all.
While business is well, serious business, sometimes you have to have a little fun and you can do that with your loyalty program. People like fun and they like to tell others about fun.
There are many unique advertising ideas to boost your business that can all be tied back to Chat Marketing. These will give you a headstart and allow you to create positive brand awareness, which will lead to repeat customers as well as new ones. Happy advertising.
Don't forget to always keep up with the latest changes from Facebook when it comes to messaging.
It's easy to get started. Sign up for your free ManyChat account and start growing your business today.
Los contenidos de este blog han sido elaborados de forma independiente y sólo tienen fines informativos. Las opiniones expresadas son las del autor y no reflejan necesariamente los puntos de vista de ManyChat o de cualquier otra parte. Los resultados individuales pueden variar.