How to Use Carousel Posts on Instagram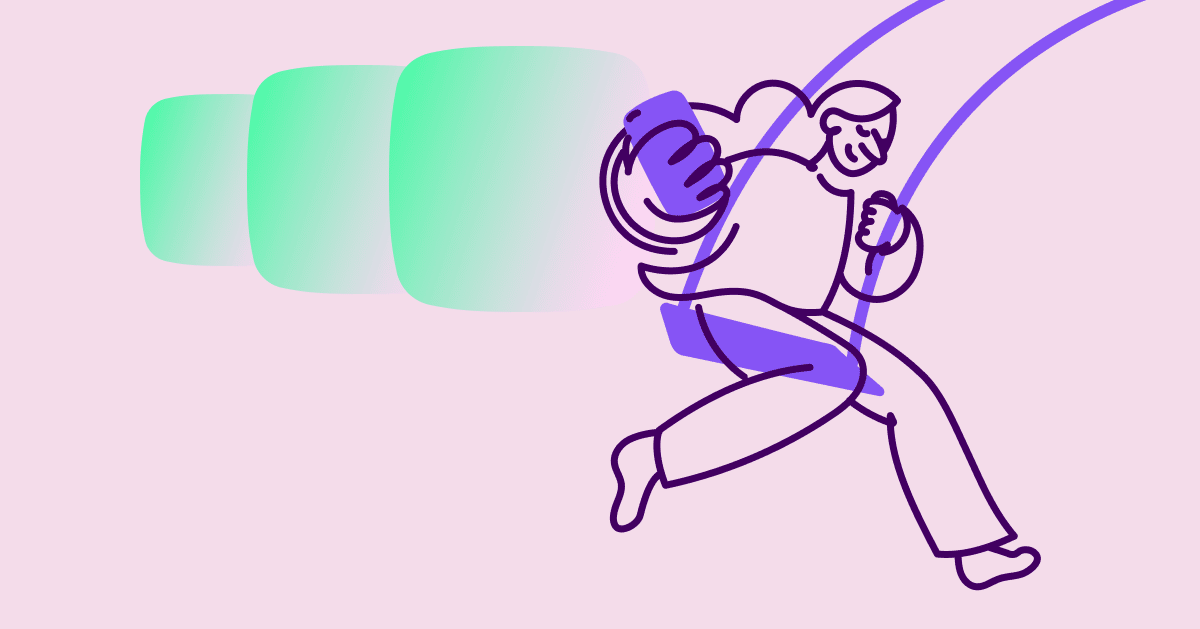 Instagram carousel posts are incredibly useful tools for a brand looking to expand its reach–if they're used correctly. But what are they?
An Instagram carousel post (also known as a multiple image post) is a series of up to 10 posts that can include multiple photos and videos and narrate a particular Instagram story. It's important to know how to use Instagram carousel posts effectively in order to further your social media marketing goals. Here are the basics:
What are the benefits of creating an Instagram carousel post?
Carousel posts make up nearly one-fifth (19%) of all Instagram posts. They are 1.4 times more engaging than a regular post, and carousels that use videos have 2.33% more engagement. Instagram often moves carousel posts to the top of your feed. If they're ignored the first time, Instagram will promote them again. Carousel posts can convey a lot of information and tell a compelling story about your brand. They are also useful for giving your audience a behind-the-scenes look, for repurposing existing content from a blog post or webinar, and for giving your potential customers a tutorial about your brand or product. Instagram users are more likely to comment on a carousel post and save it.
When should I use a carousel post?
Carousel posts are better for some purposes than others. Because they are sequential, carousels can also explain a process or tell the story behind a company. But they're also more time consuming, which means many users might postpone reading them or avoid them altogether. It's important to recognize when a Reel or a single eye-popping Instagram post with a single image might create more engagement than an Instagram carousel post.
What are the specifications for using the Instagram carousel feature?
Carousel posts can include anywhere from two to 10 posts. Generally, engagement is best using 10 posts, but use less if it tells your story better.

Keep your text and logos in the middle of your post, and reserve at least 15% of the top and bottom of your post so you don't write over any profile icons. Your text should take up 20% or less of the total space on the post and be less than 2,200 characters total.

If you use videos, they should not exceed more than 15 seconds per card and two minutes for your entire carousel post. They should be no larger than four gigabytes and saved in .mov or .mp4 format.

Images should be in .jpg or .png format and the ratio should be 9:16 and 16:9 to 4:5.

Keep your images as portrait (1080 by 1350 pixels) or square (1080 by 1080 pixels) whenever possible to take up more space and be more visible in the Instagram feed.
How do I design a successful Instagram carousel ad?
Here are some tips on how to use the Instagram carousel feature to create multiple image ads that increase engagement with your audience network and improve brand loyalty.
First image
The most important thing about carousel posts is to make your first image as compelling as possible. This means a detailed graphic or well-designed photograph that captures the Instagram user's attention immediately. But to engage your viewer's curiosity so that they swipe left, make sure your first slide has an image that catches the eye. Text isn't that important here—you'll provide follow up information on the following slides. But it helps to start with a question that captures your reader's interest.
Aesthetic consistency
Depending on your goal, the design of your carousel posts should have a uniform design. Use the same font on all slides and remember that your content should be pleasing and easy to read. Don't use any filter or color combinations that are stressful for the eyes. Use a consistent color scheme and make sure all your images are high resolution and professionally designed. Ditto if you use filters—keep them the same for your photos and your videos. Your images should also be similar so the narrative is coherent and easy to follow, but have enough contrast to provide some drama. Finally, keep visually impaired Instagram users in mind and choose multiple images that are easy to view, and provide alt text and verbal descriptions.
Use Longer Captions
Carousel posts are primarily visual, so it can be tempting to focus less on content creation. In fact, the length of Instagram content in the captions has increased more than 100% in the past few years. This is because longer captions receive more engagement. This doesn't mean you should include fluff, but the ideal length of your captions is 60 to 70 words (roughly 400 to 470 characters). Just make sure you spread content evenly through your Instagram carousel rather than using up all your copy on the first slides.
Don't worry about hashtags, but include links
Carousel posts receive very little engagement from Instagram hashtags. You should still include them (carousel posts allow up to 30), but links and tags are more important. Include links on various slides and tag popular accounts to spread the word about your carousel post.
Automated your comments to increase interactions
Setting up a comment auto-responder will allow you to track the Instagram users who actually interact with you. You can automate your direct messages to contact these followers. And responding to your comments will increase the engagement and visibility of your post in Instagram's feed.
Highlight user-generated content
Including user-generated content in your carousel post will increase the popularity of your post. Instagram followers generally trust user-generated content over ads and are more likely to buy a product after reading positive peer reviews. You can include existing customer reviews or source new opinions and feedback. You can also highlight user-generated photos and videos to increase engagement with your Instagram carousel post. This will improve your audience's perception of your products or services and humanize your brand.
Include a recap and a call-to-action toward the end of your carousel post
Structure your content to lead to a specific call-to-action. Your first slide should be visually compelling and inspire curiosity so your follower will decide to swipe left to find out more. The next few slides can be more informative. As you approach the end, include a recap in your second or third-to-last slide to tie your narrative together. Use the last slide for keywords and calls-to-action (CTAs) that continue the conversation. This can be in the form of links to your website or a visual signal like an arrow or a line or shape that continues through all the images. Once you hook your viewer and provide information, make sure they know what next steps to take and how to find related articles and other content.
Make sure your slides relate to each other but can also stand on their own
You'll never be completely sure which slide will have the most impact, so treat each slide in your Instagram carousel post as a single post. Instagram will promote different slides in your carousel post depending on user engagement. So even though you're telling a story with multiple pictures, each post should be compelling on its own.
Learn how ManyChat can improve Instagram carousel post engagement here:
Los contenidos de este blog han sido elaborados de forma independiente y sólo tienen fines informativos. Las opiniones expresadas son las del autor y no reflejan necesariamente los puntos de vista de ManyChat o de cualquier otra parte. Los resultados individuales pueden variar.