How to Write a Business Plan (+ Templates)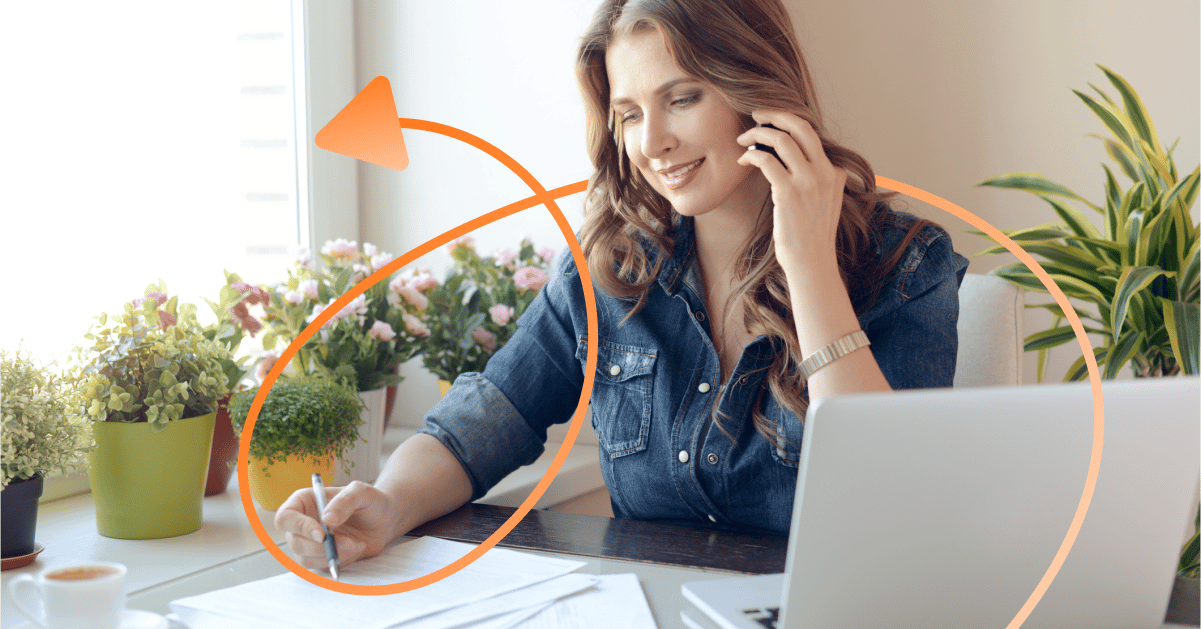 Regardless of whether you're building a new eCommerce store, launching an interior design business, or even planning to groom dogs in your backyard for cash, you'll need a business plan.
A business plan outlines your goals and strategies and communicates your concepts to potential partners, teams, and investors. It allows everyone to see your business idea's potential so you can launch a profitable and sustainable company.
But a business plan isn't just a description of your business. It includes financial projections, funding information, company organization, and helps you flesh out solutions to possible future barriers and challenges. While it may sound like an overwhelming task to create one, you can build a professional plan with a little effort.
This guide will walk you through why you need a business plan, how to write one, and provide templates you can use to start right away.
What is a business plan?
A business plan is a strategy document covering your plans, goals, and vision for your business. It communicates to stakeholders how you plan to market and sell your products and the people you'll need on your team.
Business plans are based on the research you conduct for your business idea and help bring your vision to life. A well-crafted business plan can provide the guidance you need to make smarter decisions, understand your finances, and set you up for success.
Why bother writing a business plan?
Still unsure why you should write a business plan this year? Let's take a look at some benefits it offers.
It provides direction
Around 45% of Americans think starting a business is easy, but those in the know would tell you a different story. Without a plan, you could be stumbling around in the dark without clear goals for your business. A business plan delivers direction, assists with strategic decision making, and is something you can refer to when faced with market changes.
"No matter what size or type of business, it's a good idea to have a written one-to-five-year plan. Just putting clear thoughts on paper is a great strategy-building process that will help you clarify important points and identify the weak ones," advises Phil Santoro, Co-Founder of Wilbur Labs.
"Planning at the beginning can reduce risk and allow you to work more efficiently later. Remember that external circumstances evolve, so keep an updated written plan that organizes all your ideas and research into actionable steps."
A business plan helps you set goals for the future—whether it's one year, five years, or beyond—and can help you stay on track to achieve them. You can share your goals with your team to keep everyone aligned and motivated.
It can help you get funding
A business plan is a must-have if you're seeking financial support from banks or investors, advice from your board of directors, or want buy-in from your team about an ambitious plan for the upcoming year. Without this document, external parties may have trouble seeing a credible opportunity in your business, and your team could doubt their ability to achieve your grand plans.
It can help you grow
Building a business can be daunting and, as Phil says, is often "a block for a lot of people."
"Mapping out all the steps in a written plan with a supporting checklist can make the process of creating a business more manageable. We are extremely thorough and write out every critical task, corresponding notes, status, owner, due dates, and more."
As your business starts to scale, you will need to constantly adapt and adjust your growth plan. The best entrepreneurs are comfortable being uncomfortable and can adapt as they go."
How to write a business plan, step by step
A business plan is essential for any business. Here are eight simple steps to help you write yours.
Executive summary
The executive summary section offers readers an overview of your business plan. Highlight your mission statement, unique value proposition, and goals. Provide a short business description: who you are, what you offer to customers, and the direction you're heading in the future.
Tip: Because this is a summary of your business plan, it makes sense to write this section last. That way, you can distill all your details into something impactful for your team, lenders, investors, potential business partners, etc., to read.
Company description
This section is a deep dive into who you are as a business. It should cover what you offer and what problems you'll solve for your target market, along with an insight into your company background and goals for the future.
To write this section, be sure to:
Market analysis
This section should prove you understand your target market. Include any research you've done, such as a SWOT analysis (a compilation of your company's strengths, weaknesses, opportunities, and threats) and your competitive advantage.
Market analysis also includes a competitive analysis. Relay information about your competitors: What are they doing well? What are they doing poorly? How much brand awareness do they have in the market?
"Traditional business plans often take an in-depth look at the competition; I would advise anyone drafting a business plan to study their direct and indirect competitors," says Deborah Sweeney, CEO of MyCorporation.
"This allows you to assess what competing businesses have to offer, their company background, if there are any barriers to entry, and why consumers will choose your services and offerings over the competition."
Deborah is keen on monitoring direct competitors as well as indirect competition. "Indirect competitors may not pose a challenge to your business at the present time, but this may change. Study and include information about these companies in your overall industry analysis.»
While research isn't everyone's cup of tea, it is an essential step for creating a strong business plan. Seek support from your team or work with a freelancer or agency to do research if you need to.
Products, Services, and Delivery
This section communicates the products and services you provide and how you plan to deliver them. For example, if you're starting an eCommerce business, you'd discuss whether you'll use funds to produce your own products or buy dropshipping products from a supplier. You'll also want to cover shipping, logistics, and supply chain information.
The Products, Services, and Delivery sections should include:
Sales and marketing plan
This section should cover your plans for customer acquisition and retention, marketing, and sales management.
Kick off your business growth with ManyChat. Start free today.
Funding requests
If one of your goals is to attract investment, outline your funding goals here. Investment funding decreased 16% from 2019 to 2020, so be sure to put forth a strong request and include figures to back everything up to attract investment.
Feature a year-by-year view of your funding goals and how you'll spend any funds. Outline your requests, including details like equity, term length, and any conditions you'll apply. (You could also mention the anticipated return on investment—ROI—and a sample schedule of loan repayments to satisfy potential lenders.)
Financials
Use this section to demonstrate your business's profitability and its financial outlook. Include relevant balance sheets, a cash flow statement, and income statements for the previous three to five years.
If your business is newer, include what you can. If it's a startup, feature projections instead of historical data. Map out your planned income and expenditures, sales forecasts, balance sheets, and cash flow forecasts. This gives would-be business partners or investors insight into your potential and provides reasoning for your funding requests.
Appendix
Use this space to include other documents and files that are relevant but that you don't want to feature in the main business plan. Such items can include trademark notices, patents, contracts, product documentation, credit reports, and other legal documents.
Tip: To help your readers navigate through your appendix, label each document clearly within a table of contents and include the reference alongside the relevant point in your business plan. If you're sending the business plan digitally, include a hyperlink so readers can easily get to it.
Tips for writing a business plan
Now that you understand how to write a business plan, here are some tips and recommendations to make it amazing.
One final recommendation: Revisit your business plan often. Your business plan will change as your business evolves. Make sure to update sections so they remain relevant throughout the life of your business.
For example, if your leadership team changes, you launch a new product, or have a new request for funding, always modify your plan accordingly. It goes without saying but always review and refresh your business plan before you show it to a potential business partner or investor. Outdated information never leaves a good impression.
Business plan templates
Here are a few business plan templates you can use to get started:
Kick off your new business with smart business planning
Every business owner should write a business plan, regardless of your industry or size.
Not only can it help you solidify your goals and strategies, but it also helps test your business ideas and communicate your concepts to potential investors.
Start by reviewing some of the business plan templates above, and you'll soon see how easy it is to create a professional plan with minimal effort. Once completed, you'll be well on your way to launching (and sustaining!) a successful business.
Generate more leads, faster, and grow your business with ManyChat. Start free today.
Los contenidos de este blog han sido elaborados de forma independiente y sólo tienen fines informativos. Las opiniones expresadas son las del autor y no reflejan necesariamente los puntos de vista de ManyChat o de cualquier otra parte. Los resultados individuales pueden variar.