How to Reduce Client Churn in Your Agency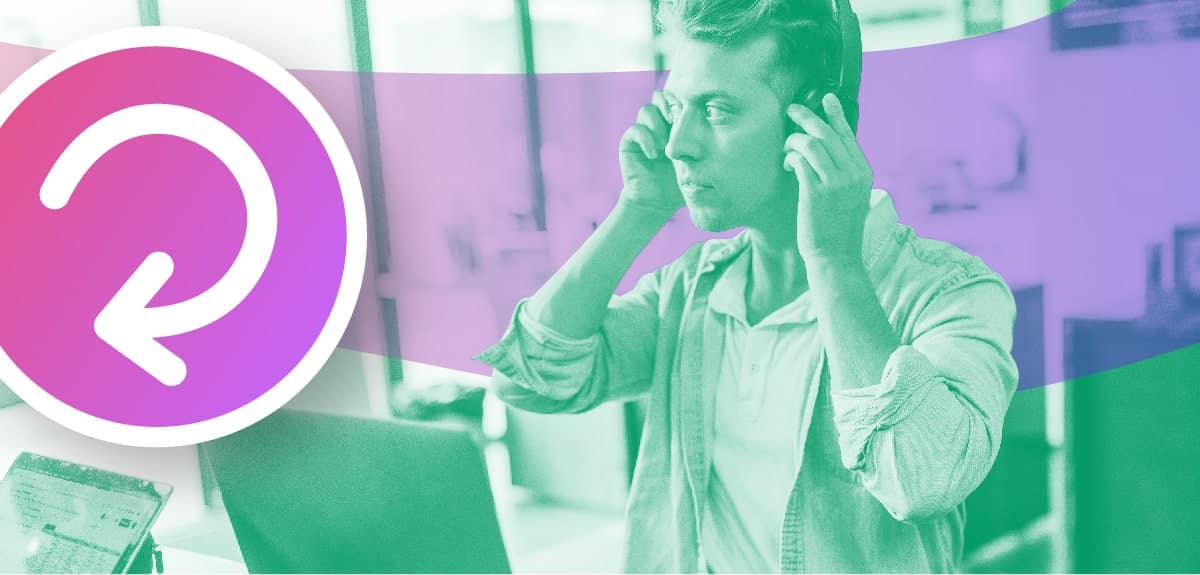 Agency owners that haven't taken the steps to reduce client churn may end up missing out on a substantial amount of revenue.
And, in turn, retaining clients can not only boost your business' reputation, but it can also get your agency in front of more potential clients through referrals, word of mouth, and reviews.
So if you own or work for a Chat Marketing agency, spending the time and effort to ensure that your clients are consistently satisfied can effectively grow revenue for your agency.

But how exactly do you go about reducing client churn for your agency? To find out, we asked leading Chat Marketing agency owners for their best tips on building relationships with clients and keeping them around longer.
1. Communicate more with your clients
One of the things you can do to reduce client churn, besides getting them great results, is to have great communication with your clients. Great communication can build trust and transparency between you and clients, and can make difficult situations easy to resolve.
Two ways to build better communication with your clients are:
Check-in with them. Whether it's a weekly or bi-weekly call, see how things are looking from their view. You may be able to help fix any snags they are experiencing in their business.
Offer ways to improve their business. If you find out one of your clients is struggling with their workflow — appointment no-shows or front-office inefficiency — offer strategies to improve and streamline their processes.
When you show clients you care about the overall health of their business, they'll see you as a partner versus someone they just pay monthly marketing services for.

— Mackensie Liberman, Founder of Orca Marketology

2. Build family ties, not economic ties
Improving client relationship management is the foundation of reducing client churn — and it's all about your level of involvement with clients. Make sure you:
Get to know every single person in the organization
Build friendships with them
Offer them full transparency into your operations
Picture this: You see a restaurant's video about how to make their most popular soup. After, you're not going to go home and make it. You'll want to eat it. A waiter will check on you, ask how you're doing, give you recommendations for wine, is transparent about what's in the soup. They get involved in the experience.
Treat your clients the same. Get involved, become a partner to their company, and build closer ties that keep them around longer.
— Trilce Jiron, Founder of The Bot Shop Costa Rica
3. Find clients who value your expertise
Build a roster of clients who value your expertise, respect your professional standpoint, and stay long-term. Here are two key attributes that will lend to achieving this reputation:
Know your stuff. Be brilliant at what you do and demonstrate your authority. Don't stop learning, testing, and trying new things. Have the confidence to demonstrate your knowledge.
Double your prices. Sounds counterintuitive, doesn't it? But doubling your rates will weed out low-paying clients who don't respect you — and will save a lot of valuable time. Better yet, create a qualifying sequence in your bot before you even book a call.
— Angela Allan, Award-Winning Chat Marketing Agency Owner
Struggling to find better paying clients? Add Chat Marketing to your service packages today and make more money.
4. Celebrate wins with your clients
Your goal shouldn't be simply to own an agency, anyone can do that! Rather, be the best in your industry and deliver results. Education is the key and relationships are the door to success. Learn, implement, iterate, deliver more than you promised, and stay connected to your clients.
You're not a bot. Pick up the phone, have face-to-face meetings, and celebrate your wins together. The success of their business will be the success of yours.
— Amber Henriques, Founder of AdSocial and AdChat
5. Send physical gifts
Physical gifts are a great way to show appreciation for clients. A few key times to send a gift are:
When the client signs, send a handwritten thank-you note.
After the first three months, send a thank-you gift to your client for allowing you to impact their business and customers. Some good examples include:

FarmGirl Flowers
Edible Arrangements
Etsy creation with the client's logo

After six months send another thank-you gift to your client.
And celebrate one year together, as well as holidays.
— Mary Kathryn Johnson, Founder of Messenger Funnels
Reducing client churn in your agency
As you go about acquiring new clients and building your agency, be sure to check in on your existing clients regularly — and check in with your own agency to ensure you're on track with each client. Clients are likely not going to get around to telling you what's going on until it's too late.
With these churn-busting tips in hand, you can build closer ties with your clients and incentivize them to stick around for longer.
Want to reduce client churn in your agency? With ManyChat, you can build closer ties with clients and extend lifetime value. Try it free today.
O conteúdo deste blog foi preparado de forma independente e destina-se apenas a fins informativos. As opiniões expressas são de responsabilidade do autor e não refletem necessariamente a posição do ManyChat ou de qualquer outra parte. Os resultados individuais podem variar.