[Case Study] How Misfit Media Drove $620,000 in Sales for Brick Oven Pizza Company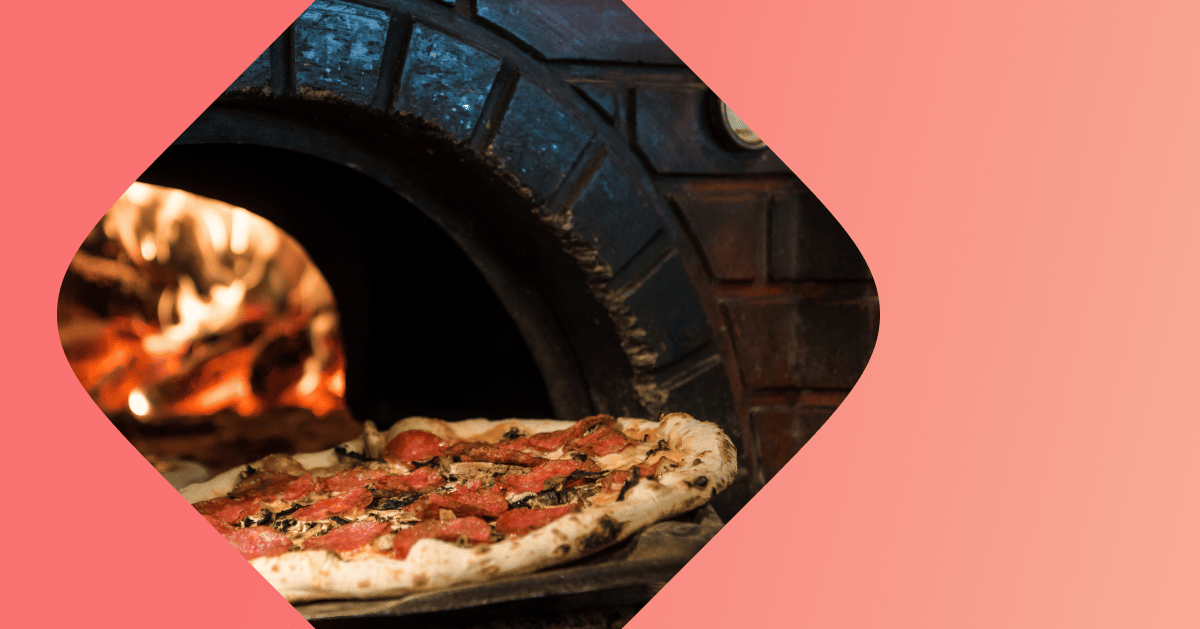 Overview
Brick Oven Pizza Company has an excellent reputation in its local markets, but it needed Misfit Media's help to develop an online strategy to attract new guests to its restaurants. In the two years they've been working together, the chain saw a return on ad spend of nearly 955% and added 80,000 contacts to its customer database.
When the pandemic hit, forcing restaurants across the United States to close down, Brick Oven knew it was in good hands. Misfit Media quickly pivoted its strategy to push online ordering, takeout, and delivery, which helped the brand's sales and resulted in its most profitable months to date.
Results

The challenge
Before the pandemic, Misfit Media was helping Brick Oven Pizza Company focus solely on in-restaurant dining. After the pandemic shuttered restaurants across the country, Brick Oven Pizza Company needed a way to promote, accept, and manage online orders.
Their goal
Misfit Media wanted to create a pandemic-proof system that increased sales for Brick Oven Pizza Company, despite external circumstances. If the state was in lockdown, Misfit would promote takeout and delivery orders. If the government lifted restrictions, it could highlight dine-in offers. More importantly, Misfit Media wanted to leave the pizza chain with an adaptable system that could change with market demands.
Approach
Omnichannel lead capture. Misfit Media's system helped Brick Oven Pizza Company capture leads with ManyChat's Growth Tools. Regardless of where people interacted with the brand (for example, on social media or the company's website), they could sign up for Brick Oven's contact list to start receiving deals, promos, and updates.
Facebook JSON ads for acquisition. Misfit Media ran click-to-Messenger ads that showcased the restaurant's best-selling items to audiences living near its six locations. The popular buy-one-get-one offer had hundreds of customers clicking the "Send Message" call-to-action button, which opened up a conversation in Messenger. Customers would enter their information to receive the offer, which allowed Misfit Media to map out personalized experiences and further engage with each customer.
Broadcasts. Once prospective and existing customers became contacts, Misfit Media could send them targeted messages through SMS, email, and Messenger and set up autoresponders to answer any queries. The team sent menu updates, offers, and relevant special promotions to ensure Brick Oven Pizza Company stayed top-of-mind with consumers and built relationships with individuals in the restaurant chain's customer database.
Birthday campaigns. A high-quality birthday campaign shows customers that a brand cares about them. Misfit Media set up automated birthday promotions through ManyChat that went out to customers on their special day.
Loyalty program. After customers experienced Brick Oven Pizza Company's food (whether through takeout, delivery, or dine-in), they were invited to join the brand's loyalty program. This program enabled customers to earn rewards for their orders and encouraged repeat orders to increase overall customer lifetime value.
Ready to scale your restaurant? Learn how ManyChat can help you succeed.
How Misfit Media Drove $620,000 in Sales for Brick Oven Pizza Company
Misfit Media's broke its strategy down into several phrases:
Acquisition
Misfit Media used ManyChat's Growth Tools to promote offers across the brand's marketing assets, including its social media profiles and the company website.
"The whole idea is that no matter where your customers engage with your brand, we have systems set up that will capture their information and bring them down a similar marketing funnel into the restaurant."

— Brett Linkletter, co-founder of Misfit Media
Misfit Media also ran click-to-Messenger ads to help find new customers on Facebook and Instagram. The team targeted locals within a two- to three-mile radius of each restaurant's location.
Re-engagement
Once an individual became a lead for the restaurant, they entered Misfit Media's re-engagement system. Leads would receive monthly updates and promotions via their preferred channels. They'd also get a special deal for their birthday they could redeem with the restaurant.
Loyalty
Misfit Media invited customers to join Brick Oven Pizza Company's loyalty program. Regardless of whether a customer dined inside the restaurant, ordered delivery, or picked up a takeout order, they could scan a QR code that would effortlessly sign them up for a loyalty rewards program.
Despite the uncertain times and external circumstances presenting significant challenges, Brick Oven Pizza Company managed to increase its sales in 2020. It built a massive database of fans to continue the momentum at all locations and increase profitability. Thanks to Misfit Media's omnichannel automation strategies, Brick Oven Pizza Company has had its best months yet!
Conclusion
Brick Oven Pizza Company's ongoing campaign, which began in 2019, successfully acquires new customers and drives sales for the company. To date, these campaigns have resulted in:
$620,000 in sales
3.1 million impressions
80,000 contacts collected
27,430 promo redemptions
A 35% conversion rate
Ready to scale your restaurant? Learn how ManyChat can help you succeed.
About the agency
Misfit Media is an international restaurant marketing agency servicing over 500 clients and counting. Co-founded by Brett Linkletter and Jace Kovacevich, the digital ad agency specializes in customer acquisition for restaurants—helping restaurants turn web traffic into foot traffic!
The agency has been featured in Nation's Restaurant News, Total Food Service, and is a Facebook Marketing Partner. Brett and Jace recently wrote a book, Misfit Marketing for Restaurants, that explores their strategies and systems in-depth!
Whether you're a business owner struggling to see results from your marketing efforts or are already seeing success and want to take your business to the next level, this book will provide you with the know-how, knowledge, and extensive toolset to elevate your growth.
Learn all about Misfit Media's tips and tricks by reading Misfit Marketing for Restaurants. Grab your copy today!
O conteúdo deste blog foi preparado de forma independente e destina-se apenas a fins informativos. As opiniões expressas são de responsabilidade do autor e não refletem necessariamente a posição do ManyChat ou de qualquer outra parte. Os resultados individuais podem variar.