Top 12 Marketing Automation Tools to Boost Lead Generation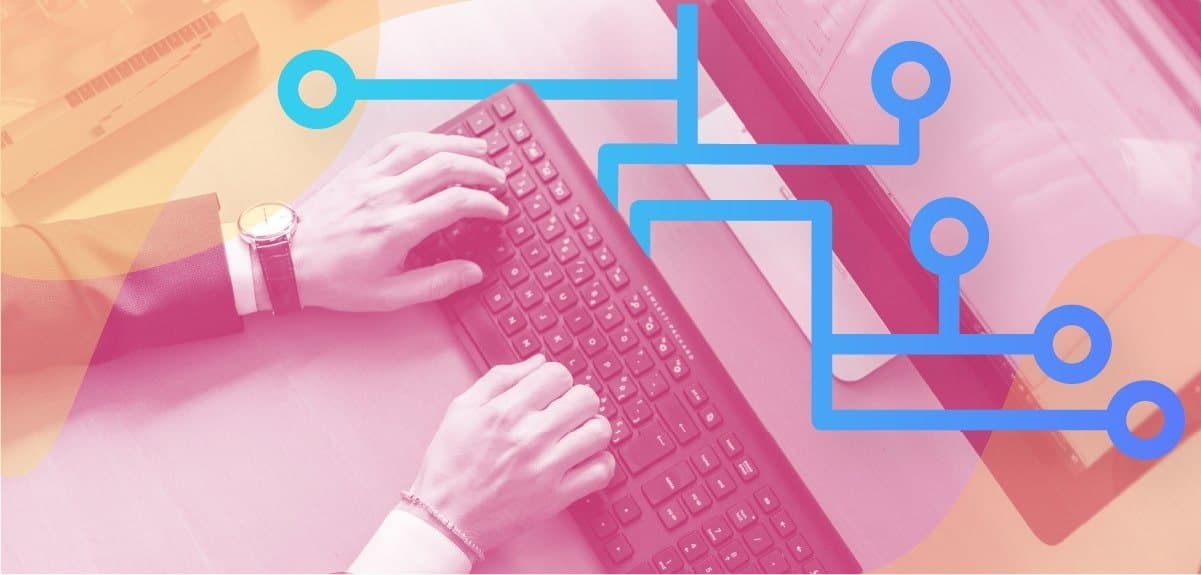 Marketing automation users experience a 451% increase in qualified leads after introducing the strategy to their business, according to a report from the Annuitas Group.
If you haven't integrated automation into your marketing processes, it's time to get with the times.
"But isn't this tool complex and time-consuming?" you ask. Not when you use a user-friendly and efficient platform. Good marketing automation tools that eliminate tedious tasks to help you deliver a truly personalized customer experience for increased sales and reduced churn.
1. ManyChat
ManyChat is a marketing automation tool to add to your kit. You can manage SMS, email, and Messenger campaigns all in one place. With FlowBuilder, our drag-and-drop campaign builder, you can create lead nurture flows from Facebook ads to conversion in one clean and simple interface. It helps keep the conversation alive with leads and customers throughout their journey, drives down acquisition costs, and shows better ROI.
2. Walletly
Walletly is a great marketing automation tool for local and e-commerce marketers. It works to deliver wallet passes for loyalty cards, coupons, and tickets — as well as coupon codes. The best part? You can set up automated push notifications to bypass any messaging restrictions on Messenger, SMS, and email.
3. ActiveCampaign
ActiveCampaign is a CRM with automation functionality. It allows you to set up automated workflows, such as an email welcome series. You can also seamlessly pull in information from your contact database as well as score and tag your contacts based on their engagement levels. Using this feature, reward your loyal customers through enhanced personalization.
4. Pardot
Pardot, part of Saleforce, is a B2B marketing software that's packed with powerful features. It includes CRM marketing integration, email marketing, lead nurturing, and ROI reporting. You can also track every user interaction on your website and develop predictive lead scoring based on personalized parameters. These features help drive marketing efficiency, giving your team more time to use their skills in more creative ways.
5. Hubspot
Hubspot offers a simple, visual interface that enables you to set up a ton of automated workflows, such as email drip campaigns, pipeline management, and internal notification triggers for your team. It serves as a great automation tool for beginners if you want to grow your marketing campaigns.
6. GetResponse
GetResponse features basic autoresponders and a contact list size of 1000 for around $10 a month. If you want access to its more powerful functions, from list building tools to email marketing, you'll need to upgrade your plan. This automation solution boasts a simple interface, making it an affordable option for those new to automation. You can also sign up for a free trial.
Drive more leads, faster with ManyChat account today. It's free to get started.
7. AdRoll
AdRoll is great for retargeting customers via ad campaigns on Facebook, Twitter, Instagram, and Google. Its cross-device and cross-platform retargeting abilities enable you to create seamless, personalized experiences that regenerate interest in your brand. AdRoll offers a complete solution with customer segmentation, analytics, optimization, and conversion reporting.
8. LeadSquared
LeadSquared helps you automate the customer journey from the moment you capture a lead through PPC adverts, social media, phone, chat or email inquiries, lead generation sites or WordPress. It's awesome at aligning your marketing and sales actions to create on-point, dynamic customer experiences.
9. SharpSpring
SharpSpring excels at using customer intelligence to help you build automation rules for targeted content. By only sending content that's based on a customers' interests, you're ensuring every interaction is worthwhile and relevant, boosting customer satisfaction. Other features include CRM and Sales automation, a form and landing page builder, reporting and analytics, and campaign tracking.
10. Autopilot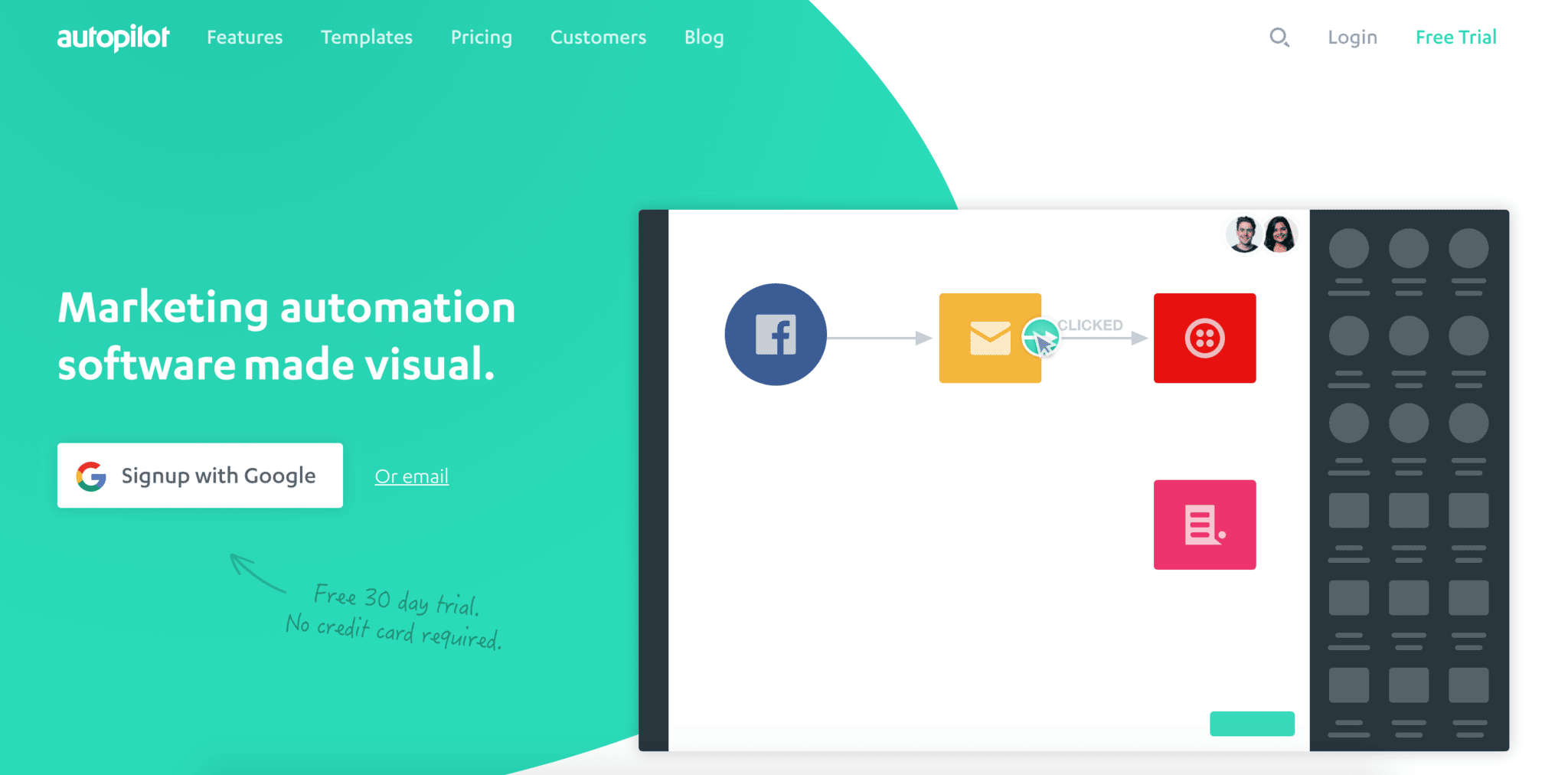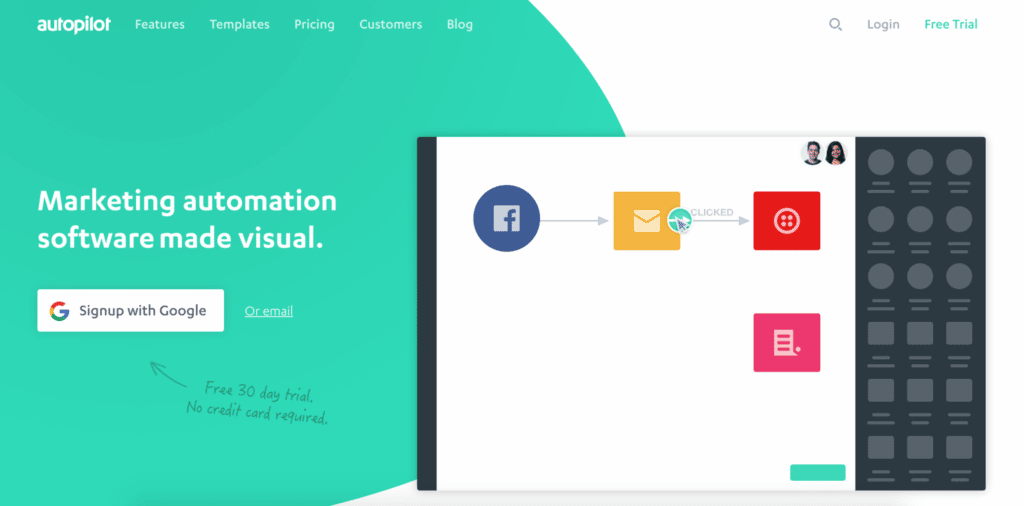 Autopilot handles every aspect of marketing automation with ease. You can build customer journeys that capture and convert by assigning tasks that are fully automated, from educating new subscribers to asking promoters to review your products. Autopilot helps you leverage Chat Marketing too, integrating with Facebook, LiveChat, email, and Instagram.
11. Platform.ly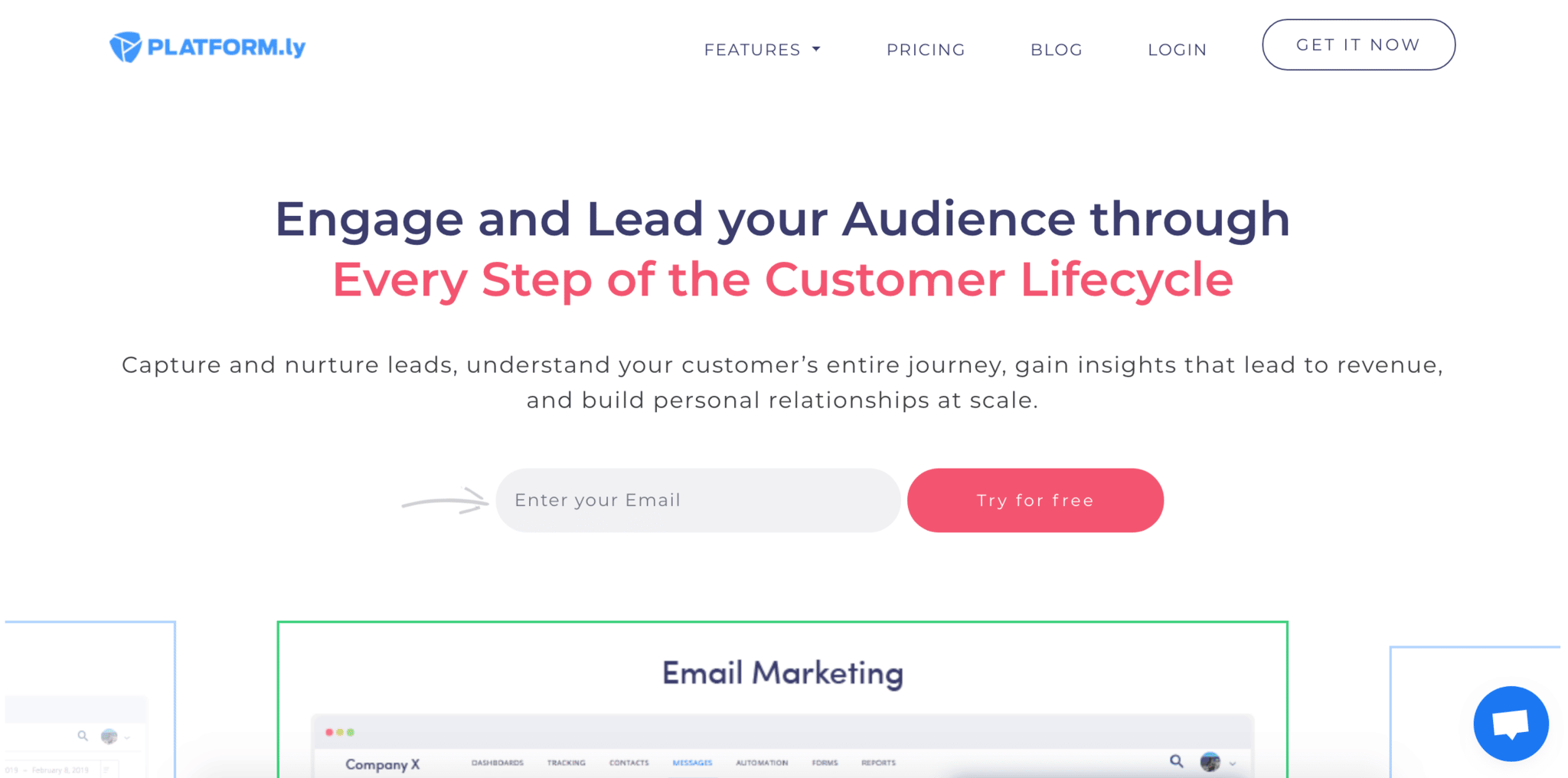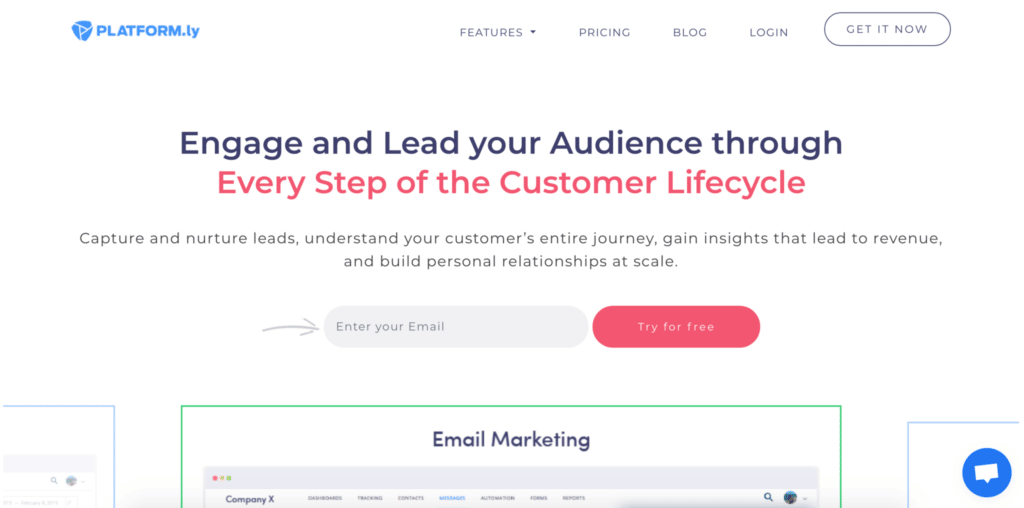 Platform.ly is seems like every other marketing automation platform … but not when it comes to tracking attribution. It makes this task super-easy via it's Link Tracking functionality which captures and displays campaign performance, user interactions, sales, and everything in between via simple visuals. So you know exactly what's working and what isn't to help you refine your campaigns.
12. Buffer
Buffer is an excellent marketing automation tool for managing social media. You can plan and publish content for all your channels, including Facebook, Instagram, LinkedIn, and Twitter, all on autopilot. It's a great way to share your stories and build your brand on social media.
An essential part of your marketing toolkit
Automate your way to easier and more fulfilling campaigns. With tools like these at your disposal, you'll save time and improve the customer experience by streamlining your workload, shortening your sales cycle, collecting valuable customer data, and tracking marketing attribution.
Want to drive more leads, faster? Get a free ManyChat account today to boost your marketing automation efforts.
O conteúdo deste blog foi preparado de forma independente e destina-se apenas a fins informativos. As opiniões expressas são de responsabilidade do autor e não refletem necessariamente a posição do ManyChat ou de qualquer outra parte. Os resultados individuais podem variar.