5 Day Manychat DM Challenge: Day 2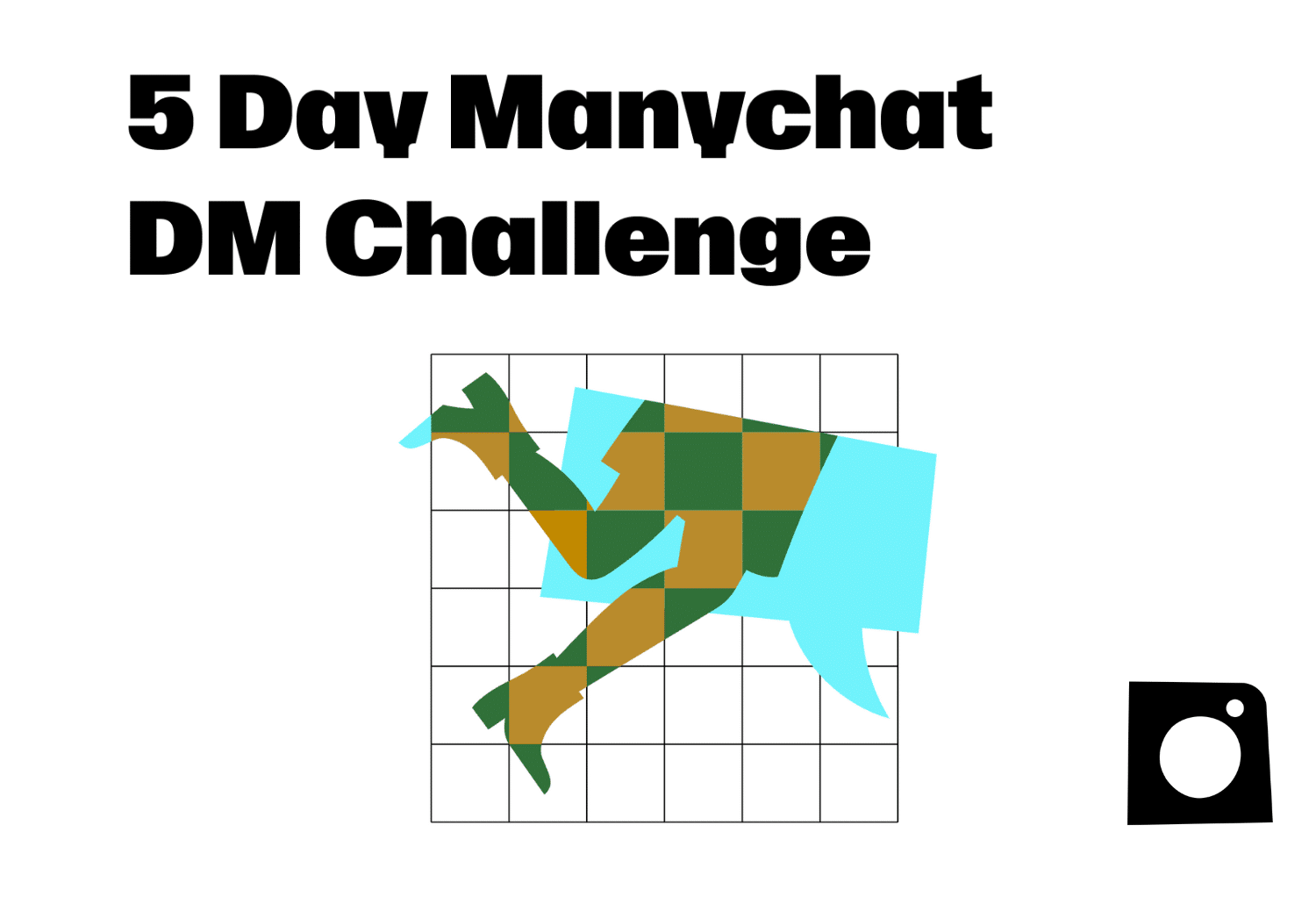 Welcome 🎉
Welcome to Day 2 of the 5 Day Manychat DM Challenge. You are doing amazing and crushing this challenge so far! Let's keep going! You can watch the video above for a walkthrough with Trilce Jirón Garro, and view the post below the same step-by-step instructions for Day 2.
What You'll Do in this lesson:
Learn what triggers are
How to set up Keyword Triggers
How to set up the Instagram Comment Growth Tool

What are Triggers?
Triggers are what tell ManyChat that an automation needs to be sent out or that it needs to work right now. In other words, they are the signals that activate your automation. For example, if someone asks for your business hours in a message, you can set up a keyword trigger to automatically respond with your opening hours.
Creating a Keyword Trigger
Step 1: Go to your ManyChat automation section and select the flow you want to add the trigger to.
Step 2: Click "Edit Flow" and then "Add Trigger" on the "Starting Step" node.
Step 3: Choose the "Instagram Keyword" option.
Step 4: In the "If message contains" section, add the words you want to trigger the automation. In our example, we are using the words "open," "close," and "closed," to trigger an automation that will send our store hours.
Step 5: Click "Create".
🪄✨And Voila! You've successfully created a trigger that will respond automatically to anyone sending you a message that asks about your opening hours!
Creating a Instagram Comment Growth Trigger
Using the Instagram Comment Growth Trigger is one of Manychat's most powerful and commonly used features. Here is how you set it up.
Step 1: In the Flowbuilder click "Add Trigger" underneath "Starting Step."
Step 2: Choose "Instagram Comments."
Step 3: Name your trigger and select the option to reply to "All publications."
Step 4: In the "Exclude comments with these keywords" section, add any words you want to exclude from triggering the automation.
Step 5: Add the keywords that you want to trigger this flow. In this example, we will use the words "open," "close," and "closed" again.
Step 6: Click "Use reply to Instagram comments" in the message that you are sending.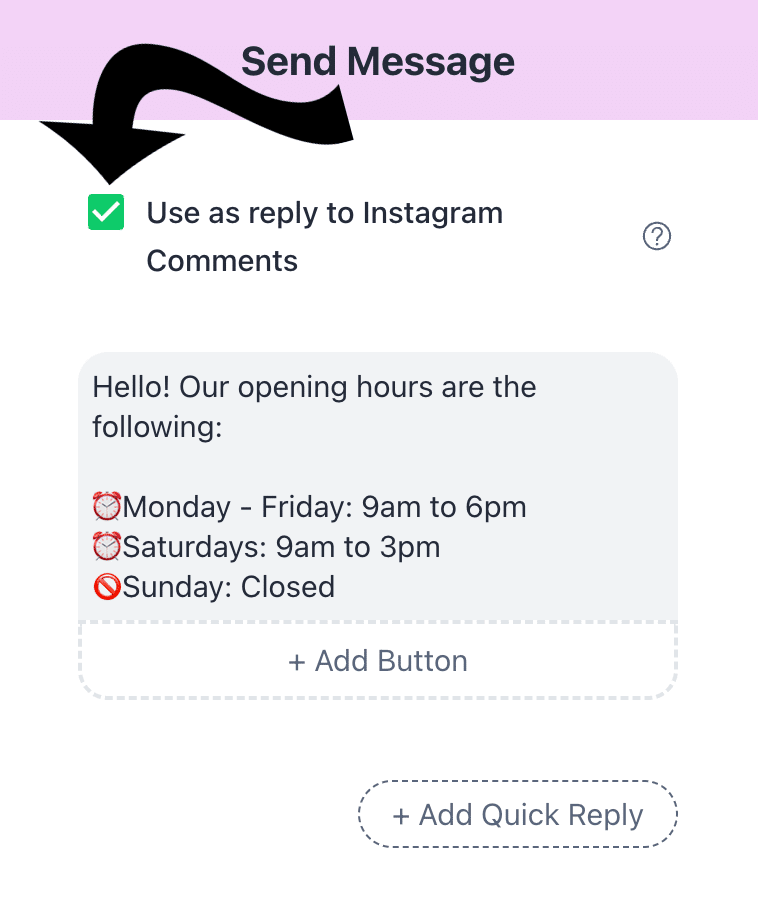 Step 7: Click "Publish" in the top right then click "Enable" on the Comment Growth Starting Step.
And that's it! 💯

Hope you've had fun in Day 2 of the 5 Day Instagram Challenge and we can't wait to see you back for Day 3! You can read the takeaways from this section below.
Takeaways
Triggers are how to tell Manychat to start an automation.
You can set up triggers for keywords, Instagram Comments, Story Mention Replies and more!
Don't forget to click "Use reply to Instagram comments" for the Instagram Comments Trigger.
You can use multiple triggers for the same flow.
---
Other Lessons:

O conteúdo deste blog foi preparado de forma independente e destina-se apenas a fins informativos. As opiniões expressas são de responsabilidade do autor e não refletem necessariamente a posição do ManyChat ou de qualquer outra parte. Os resultados individuais podem variar.