Introduction Email Template: Tips for Optimizing Your Outreach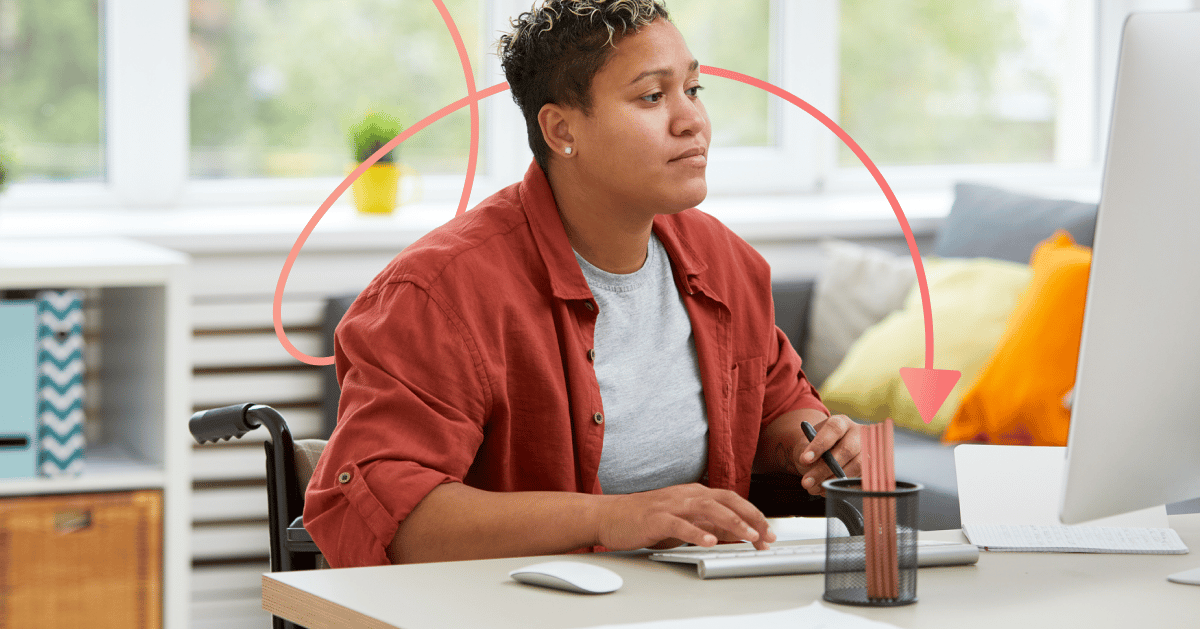 The digital universe has lowered the barrier to communication and outreach. Almost 4 billion out of the 8 billion people on planet Earth have an email account.
Despite this spectacular statistic and the potential to reach so many people through the electronic mail service, email is also a saturated communication channel, and people may not have time to review or respond to your outreach. There's always a chance that you could send hundreds of emails to introduce your business without hearing a word back. A recent analysis of 12 million cold emails found that 91.5% go ignored. 
While this is disheartening, don't be discouraged. The key to navigating these email-heavy waters is to increase your chances of getting noticed. Here are some tips to get you started, along with a few template guidelines.
Match your recipient's communication style
Humans are neurodiverse, meaning we all have our own unique ways of processing information, language, and tone. Everyone is a product of their environments, social circles, education, genetics, and values, so it's only natural that communication styles differ, too.
"The term has since been employed for many purposes — as a word for empowerment, a means for celebrating qualities some neurological conditions can bring, and as a term of identity," wrote Howard Timberlake for BBC.
As a result of this diversity, the process of building human connection through screens is challenging due to the lack of in-person social signals; and let's face it, an overcrowded inbox is not an ideal platform for establishing a rapport. And  assuming what your audience wants to receive isn't ideal, as human psychology research suggests, and can add extra challenges to your email marketing strategy. So how do you take the guesswork out of contacting a stranger?
Leverage social media analysis tools
One tool is Crystal Knows. Available with a free trial, the platform uses three personality tests to analyze your recipient's preferred communication style. The three personality tests include:
DiSC assessments:

A

test that groups people

based on four different personality traits that include dominance, influence, steadiness, and conscientiousness. 

Myers-Briggs:

The goal of this test is to help people

make sense out of their personalities

, based on what they perceive and how they reach conclusions.

Enneagram:

This personality test groups people into one of nine personality types based on their deepest thoughts and approach to living life.
You can use the insights from these analyses to determine how to structure your introduction emails, and how to systematize cold emails into a reusable template.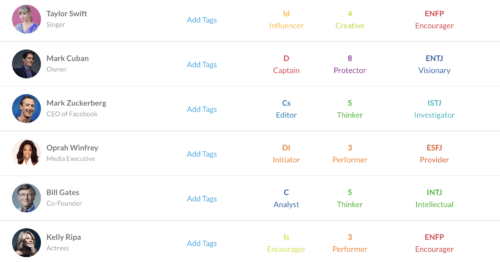 Crystal Knows analyzes a person's public social media profiles to make an educated guess  on the best way to reach out with content that's compelling, attention-grabbing, and impactful. The following is an example of an in-depth report, along with tips for how to structure communication.
Email introduction template #1
Here's a sample introduction email template that would appeal to different personalities:
Hi [NAME],

We don't know each other (yet), but I'm glad to be in touch with you. I recently read a blog post that you published and appreciate the points you made about [TOPIC].My name is [NAME], and I'm an account manager with [COMPANY X]. Our technology has helped large companies such as [COMPANY P, Q, and T] achieve [RESULTS]. We've launched a new product offering this same capability to small business owners. I'm reaching out to see if there may be a way to work together.I think we could help your team [ACHIEVE X GOAL] for [Y COST] and would love to get your feedback about whether a collaboration makes sense.

Do you have time for a 20 minute phone call next week?

All the best,
[NAME]
[CONTACT INFORMATION – PHONE NUMBER, TIMEZONE, LINKEDIN PROFILE]
This message template incorporates the following structure, with awareness of the two recipients' personalities:
Warm, personable introduction in the opening line.

Information about the person sending the email.

Discussion around capabilities and performance.

Cost transparency.

Introduction to a relevant product.

A request for feedback to inspire a discussion.

A precise time frame for scheduling a discussion.

Information about location and geography.
The email is friendly, calm, direct, and informative, but most importantly, it empathizes with the recipient's needs and shows that the sender took the time to do their research, before reaching out.
Find inspiration from psychology research
One of the biggest reasons why introduction emails are ignored is that people have limited free time and headspace. As much as people may want to respond to every single email that reaches their inboxes, they simply can't. In February 2020, almost 40% of employed Americans said that technology has made their work more demanding.
If you're sending someone an email introduction, it's up to you (as the person initiating contact) to keep the reading experience as simple as possible. So how do you keep things easy for your audience?
The short answer: Take their feedback to heart. Here are a few stats to help you better understand what people want and need from the communications they receive:
Email introduction template #2
Now it's time to integrate the tools you learned above into an email template you can use to make your cold emails feel a little less frigid. 
Hi [NAME],

I came across your email while researching [CONTEXT] and noticed that you are [AREA OF FOCUS]. I thought I'd reach out to you, introduce myself, and share some details about [MY BUSINESS].I run a [COMPANY TYPE] that offers [PRODUCT] to [AUDIENCE]. Our team loves meeting [CUSTOMERS LIKE YOU], and we operate a small community of people who know and rely on one another.Here's [OFFER] that I think you might find valuable.

Would you be interested in discussing [PRODUCT] further over a phone call? If so, I've included a link to my calendar to help you book time. I hope to hear from you soon.

To your success,
[SIGNATURE]
Here's an customized example of the above template for a restaurant sharing a promotional offer.
Subject line: I heard you love ice cream…
Hi Jamal,

I came across your email while researching San Francisco ice cream enthusiasts and noticed that you are part of the San Mateo Ice Cream Lovers Facebook group . I thought I'd reach out to you, introduce myself, and share some details about my ice cream parlor, Sweet Stuff.

I run a small business that offers homemade ice cream to people in and near San Francisco. Our team loves meeting people who "get it" when it comes to ice cream. We have a small Facebook community with people sharing their favorite ice cream creations and experiences.Please join us, as I think you'll love it!

Here's a coupon for a free scoop, and if you can't make it to our parlor, here are a few recipes that you can try at home.

To your happiness,
[SIGNATURE]

Here's another example of a customized email, but for a co-marketing idea.
Subject line: Support for freelancing parents
Hi Ayesha,

I came across your email while researching communities of freelance writers and noticed that you have built a vibrant, well-regarded community. I thought I'd reach out to you, introduce myself, and share some details about a project I'm working on, that I think your community might love.

I run a software company that offers time management software to parents. Our team loves collaborating with community leaders like you. We also manage a group that we host on Slack, with more than 6,000 members.We are currently hosting a free workshop with time-saving tips, to help out parents who are balancing homeschool with work during this incredibly challenging winter season. We'd similarly love to invite you to speak to our group.

Would you be interested in discussing a potential collaboration over a phone call? If so, I've included a link to my calendar to help you book time. I hope to hear from you soon.

To your success,
[SIGNATURE]
Here's another one focused on a product launch.
Subject line: New fintech publication to check out
Hi Kevin,

You and I are both members of the Content Marketers Career Group. I noticed that you and I share an interest in the finance industry. I thought I'd introduce myself and share some details about a product I'm working on that I think you may find valuable.I run a publication that curates and reviews financial services apps (similar to Product Hunt) with a mission to improve transparency in the financial sector.I was wondering if you might be interested in submitting a nomination for an app on our website. We are currently donating $20 to our local food bank here in Los Angeles for every submission.

I'd also love to connect and learn more about you and see if there's a way we can collaborate. Would you be interested in discussing this further over a phone call? If so, I've included a link to my calendar to book a time to chat. I hope to hear from you soon.

To your success,
[SIGNATURE]
Think beyond your introduction email template
The key for success with introduction emails is to stop treating the task as a marketing exercise. These cold emails are a pathway to spark human conversation, start a dialogue, and build rapport. At the end of the day, people like to do business with fellow humans. 
That's why it's so important to do some research and get to know the person on the other side of the computer screen in order to send introduction emails that matter to your recipient.
It's normal for cold emails to feel a little awkward. So make an effort and show that you care. Your audience will notice.
Looking for ways to level-up your communications? Build a basic Messenger bot with ManyChat.

O conteúdo deste blog foi preparado de forma independente e destina-se apenas a fins informativos. As opiniões expressas são de responsabilidade do autor e não refletem necessariamente a posição do ManyChat ou de qualquer outra parte. Os resultados individuais podem variar.