How to Advertise on YouTube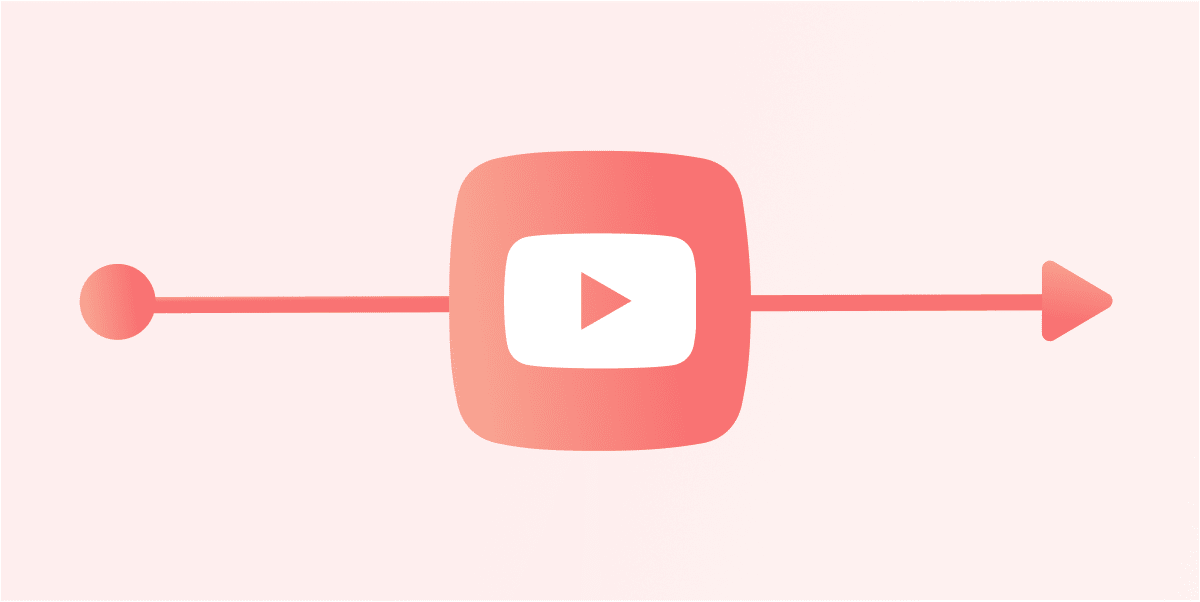 If you're not advertising on YouTube, you are missing out on billions of potential customers. There are over 1.9 billion users on YouTube, watching videos and making buying decisions based on videos they watch and advertisements they are shown. YouTube is second only to Google as the most popular and trafficked website worldwide. Implementing a YouTube video marketing strategy can help increase brand awareness at a cheap cost per view.
What are YouTube Ads?
YouTube advertising is done through the Google suite which offers a variety of ad formats including display banner ads, paid search, shopping ads, and more – all managed under the AdWords platform. Youtube marketing offers an opportunity for businesses to advertise their videos on YouTube or to show up in YouTube search engine results. Currently YouTube offers several different types of ads on their platform.
YouTube TrueView ads are the standard and most popular ad format. They also happen to be relatively low risk. The nice thing is there are lots of ways businesses can experiment with these ad placements. You can make them skippable or non-skippable depending on your audience and the video content you are promoting. The great thing about TrueView ads is that they have a wide reach and offer very good engagement. Plus, they are cost-effective, which is always a win for marketers!
TrueView Video Discovery Ads
These TrueView ads are great because you can make them as long as you want. Since viewers willingly watch them, there isn't a cap on how long they can be, which means you can really get creative with them. These ads show up on search result pages, the YouTube homepage, and in related videos in the sidebar.
TrueView In-Stream Ads
Instream ads are another type of TrueView ad placed at the start of a video. If the video is longer than 20 seconds, it can be skipped by the viewer. It puts forth a challenge to advertisers, to create a video that is so compelling, users can't help but watch it until the end.
Pre-Roll Ads
If you've ever seen the ads that come before, during, and after a video, you've seen a pre-roll ad. Most are somewhere between 15-20 seconds long and they are not skippable, which is wildly annoying for the end user. These ads used to run 30 seconds long, but the people spoke, and YouTube reduced their length to the current one. They are basically like a commercial you can't escape. Despite the annoyance they cause, they are quite effective.
Bumper Ads
Bumper ads are short and designed to play just before the video, like a bumper. Usually they are only about 6 seconds long and unfortunately, you can't skip them. Thankfully they aren't that long, so it makes them slightly less annoying to users.
How Much Does It Cost to Advertise On YouTube?
YouTube is one of the fairer advertising platforms when it comes to costs. Your viewers have to watch your video ad for 30 seconds or more before you have to pay for it. If your ad is less than 30 seconds, users must watch it entirely for you to pay for it. You also pay if a user clicks your ad. So if your ad doesn't get watched within these parameters, you don't pay for the view.
Costs of ads can vary, depending on how competitive your market and how well the ad is targeted. The wider your targets, the more you will pay, whereas the more niche your targets, the less you will likely pay. On average, advertisers can expect to pay anywhere from $0.10- $0.30 per view with no minimum spend required.
What Metrics Do You Use to Measure Success??
As with any advertising channel, the metrics you should use to measure success depend on what you are optimizing for at each stage of your funnel ad campaign. For top of funnel brand awareness campaigns, you should pay closest attention to impressions and views. For middle of the funnel retargeting campaigns, we should look at view rate, earned views, and watch time. For bottom of the funnel hard sell campaigns, we should look at clicks, conversions, and view-through conversions.
Lastly, you should always observe the impact YouTube advertising has on Branded Search. Due to the increased awareness and reach this social media platform has, you should see a lift in brand search volume.
Is YouTube Advertising Effective?
YouTube advertising is an extremely powerful platform for building brand awareness. It makes for an excellent companion to other advertising platforms and with the right targeting, could one of the more lucrative options. Examples of brands using YouTube ads well include:
Adidas
Adidas is a great example of a brand using YouTube ads effectively. Their Adidas Football ad campaign attracted 315,000 new subscribers alone, with a 65% increase in organic views on their channel. They have figured out the formula for delivering content that fits their channel and their audience perfectly. 
Tesco
Tesco often runs seasonal campaigns centered around major U.S. Holidays, like Halloween and Christmas. Their Spookermarket series was a great video campaign that staggered the type of content they put out, swapping between short, lighthearted videos and more in-depth videos.
Always
Always uses realism and empowering messaging to hook their target audience and reel them in. Their Like a Girl advertising campaign went on to win awards like an Emmy, a Grand Clio award, and a Cannes Grand Prix award.
GoPro
GoPro is a great example of a brand willing to push boundaries and step outside its "lane" to reach a new audience. Their typical MO is videos of extreme adventure and athleticism. However, their Fireman Saves Kitten video offers nothing extreme, other than heroism and extreme inspiration. Still, the video worked in their advertising campaign strategy and succeeded in helping GoPro widen its audience.
Reebok
Reebok ran a somewhat dark campaign called #HonorYourDays, encouraging viewers to honor their bodies and make the most of the life they've been given. Though it was dark, it was extremely successful and is another example of YouTube advertising done well.
Other brands that are doing a great job using YouTube ads include brands like:
Alibaba
Coca Cola
Halifax
Nike
Advertising on YouTube is an excellent way to supplement your existing marketing strategy. It's fairly low risk and cost-efficient, which means you can experiment without breaking the bank. As you test different ad types and discover what works and what doesn't, you'll slowly work your way into profitability. YouTube ads for the win!
O conteúdo deste blog foi preparado de forma independente e destina-se apenas a fins informativos. As opiniões expressas são de responsabilidade do autor e não refletem necessariamente a posição do ManyChat ou de qualquer outra parte. Os resultados individuais podem variar.