How this influencer grew her online business with ManyChat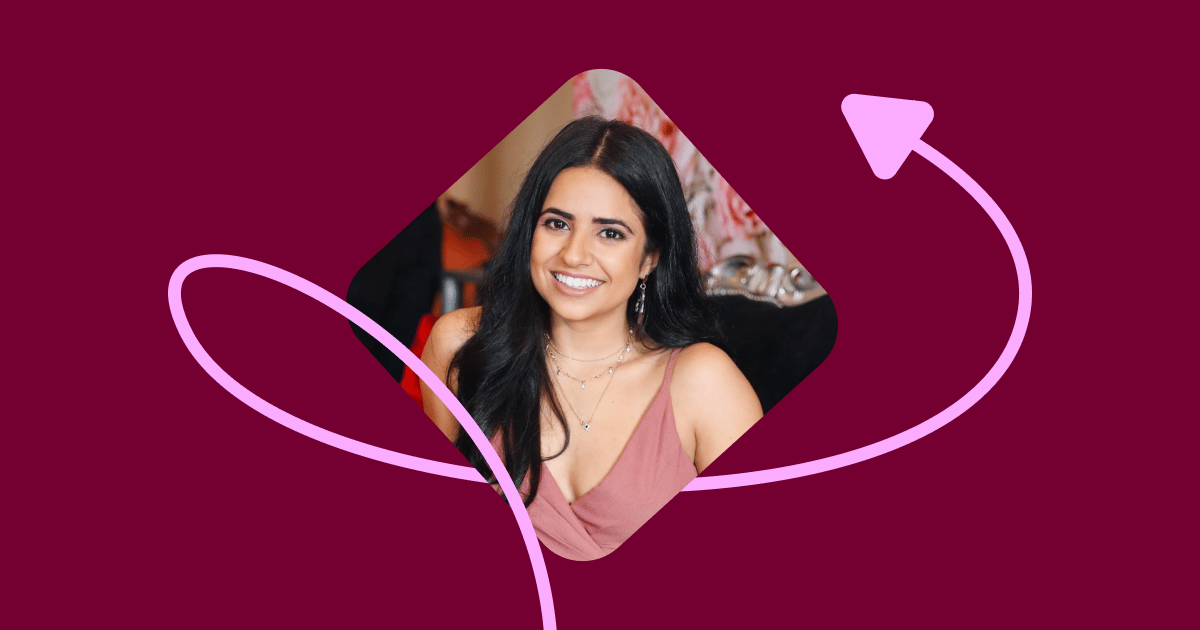 Influencer marketing, like any business, takes time, dedication, and some clever skills to boot, especially if you want to make a splash on one of the biggest platforms on social media—Instagram. Not only do you need a powerful content creator who is charismatic with a great personality and some excellent marketing skills, but you also need to understand how to cater to your followers and give them value time and time again. Not to mention mastering all the tools and features of the platform.
In this case study, ManyChat will take a look into the business of one successful entrepreneur/influencer who has accomplished all of the above, while overcoming some hurdles of her own to drive sales to her business.
Overview
Monique Lombardo is in the hot seat this week for a deep dive into her businesses and her success as an Instagram influencer. Monique runs not one but two successful businesses, and both have one thing in common: ManyChat. Based in Australia, Monique operates The Socialista and Rise With Reels, two coaching and online course businesses that assist other small businesses with getting their foot in the door. In the past year, she has welcomed over 850 students to her course due to her keen business sense and some fervent use of ManyChat tools.
The problem
Monique stated that-"The problem was too many DMs, and it was hard to manage on my own. I wanted to utilize more organic content marketing without taking my audience off the platform."
A lot of people constantly talk about getting started on Instagram and growing their followers, but not many have a lot to say about scaling past your comfort zone and excelling past those "good challenges," like having too many DMs, needing to respond to too many customers, or needing to assist more people than you're able to. This was the exact problem Monique faced within her business as she continued to grow and scale her online business.
"The problem then became, how can I service my followers while also running my business. The answer: ManyChat."
The implemented strategy
"My DMs were out of control!"
Monique found that she needed a way to keep the ball rolling with her customers instead of leaving them in the dark after they had sent her a message on Instagram.
Here's what path to success looked like for her:
Set up conversation starters: To keep her a step ahead in the DM game, Monique uses conversation starters to get a quick reply back to her audience to let them know she had received their inquiry.
Have the customer select what service they're interested in: Once they confirm what service they're after, Monique is able to point them in the right direction for the next steps.
Use the common growth tools to generate leads: With the common growth tools, Monique can create posts, carousels, and Reels, and then engage comment automation to get her audience to respond and opt in for her freebies.
Incentivize to capture customer data and build a database: Once they opt for the freebies, Monique is then able to capture their information, (name, email, IG handle, etc.) and market her services or products to them directly.
Prequalify the audience: By using the "keywords" tool, Monique is able to prequalify her audience for her course by making sure they were in need of her services before she sent them off to a course that wasn't suited for them.
"It just streamlines the process, makes it so much easier and faster for me, so I can get back to doing my work and knowing that my Instagram and my inquiries are being handled by Manychat."
The results
The outcome of Monique's strategy implementation proved to win her an outstanding amount of hot leads to both her businesses and resulted in more than 850 students joining her courses. Through ManyChat she was able to drive new customers to:
Her email marketing campaigns
Her masterclass
Her customer database
Her webinars
When asked, this is what Monique says was the best part about this influx of new customers.
"The best thing about this is the follow-up. There are so many times with DMs you send people a link and they don't actually follow through. What I love about ManyChat is you can create a smart delay for another message."
By implementing the follow-up, Monique was able to recapture a large percentage of her audience that hadn't followed through with their purchase and retarget them to complete the process.
Key takeaways
If there's anything to be learned from Monique, it's how to not let your followers fall on deaf ears. Monique excelled at:
Engaging with her audience using ManyChat
Capturing information from them using freebies
Following up with the clients who may have not followed through with their purchase right away
By sticking to a strategy, utilizing the many features ManyChat has to offer and not letting client data go to waste, she managed to turn her businesses into profitable and scaling entities.
O conteúdo deste blog foi preparado de forma independente e destina-se apenas a fins informativos. As opiniões expressas são de responsabilidade do autor e não refletem necessariamente a posição do ManyChat ou de qualquer outra parte. Os resultados individuais podem variar.