How to Send a Follow-Up Email Without Being Annoying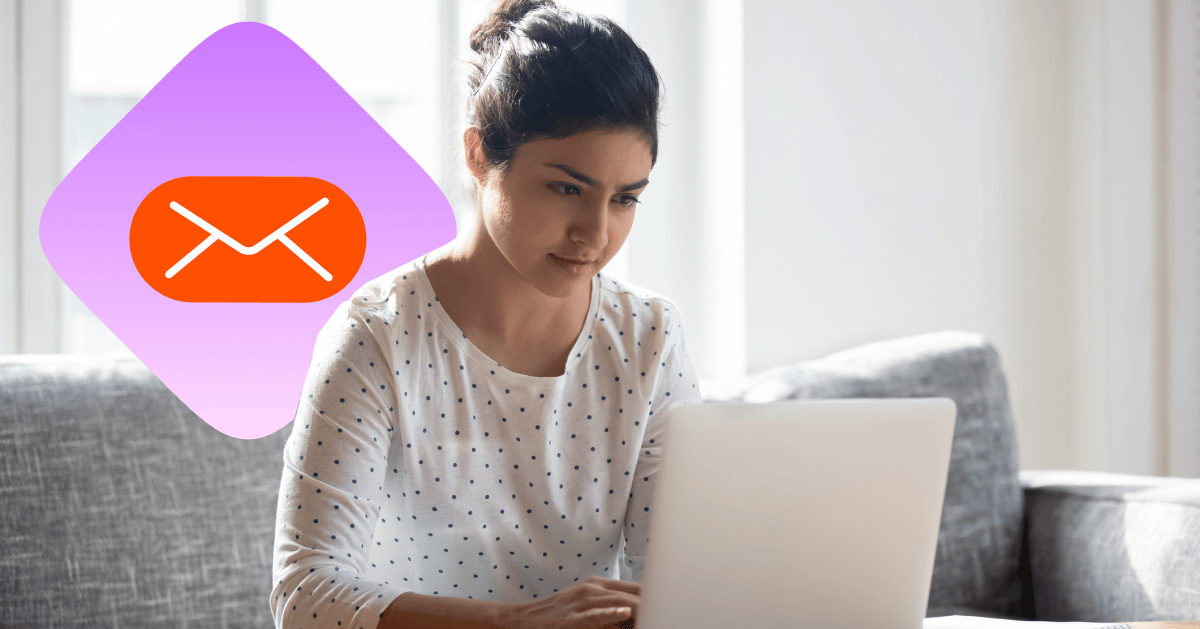 It can be a bit discouraging if you don't receive any customer response or engagement from outreach emails, but just know you're not alone. These days, especially, people are overloaded with digital communication and it's tough to break through the already-impacted channel with cold emails.
So if you're aren't hearing back , don't take it personally. You may just need to follow up. One recent analysis of 12 million emails found that emailing the same contact multiple times leads to twice as many responses.
Keep in mind, however, that following up is a balancing act as yet another study found that in the United States, people get annoyed when emailed too often. With this in mind, here are some dos and don'ts for sending follow-up emails that people will find helpful rather than overwhelming.
DO wait and be patient
Make sure that enough time has passed before you send a second email. Of course, there may be some deadline-driven constraints that you're facing, such as an expiring offer, open job application, or upcoming networking event, but if there's a need to follow up sooner rather than later, use your best judgment.
Otherwise, allow for a lag in response time. People's lives ebb and flow, and it's natural for many to be unresponsive during a busy season.
If you send an email over the summer, for example, your recipient may be busy taking family vacations. So why not follow up in the fall?
Here's an example of a sales follow up email.
Hi Megan,
I hope that this email finds you happy, rested, and ready for the Fall season. I reached out earlier this summer about my company, AwesomeVideo, which specializes in video conferencing software that doesn't strain viewers' eyes as much as other digital options.
With so many people returning to work after vacation I thought I'd follow up to see if you're interested in learning about this helpful work software that combats eye fatigue
Would you like to schedule a demo in the next couple of weeks? Here's a link to my calendar. I hope to talk to you soon.
If you don't have the luxury to wait to send a follow-up email months after your first attempt, there are a few rules of thumb to help guide you in your expedited communications.
Mailshake, a software company for cold email outreach, recommends waiting three days before reaching back out. While another option is to use a Gmail or Outlook app that proactively recommends when you should follow up; examples include Boomerang and Yesware. These tools use artificial intelligence algorithms to help you stay on top of communications.
DON'T be pushy or aggressive
Especially during this time of global economic crisis, you may be feeling pressured to send more networking, sales interviews, or job interview request emails But pushing harder is unlikely to get you the solution that you want and need.
According to research from Salesforce, 84% of people say being treated like a person, not a number, is important to winning their business. Your recipients, like you, may be facing economic challenges due to the pandemic.
Here's an example of what not to do:
Hi Megan,
I noticed you ignored my email, so I'm sending you a follow up note in the hopes that you'll respond. Can you respond at your earliest convenience? My quarterly quota is coming up, and I'd really like to do business with you.
Try this instead:
Hi Megan,
I just wanted to follow up on my previous email. With the end of the quarter around the corner, I was wondering if you'd be open to a new video conferencing option to support your remote workforce. I look forward to hearing from you.
In contrast to the first follow-up email example, the second message has an empathetic and understanding tone. Rather than communicating "I need you to do this," it asks, "Can Ihelp you?"
If you're feeling the urge to be pushy or aggressive, be supportive instead.
DO try to build a rapport on social media
Someone who ignores your email may still be open to connecting on platforms like Twitter or LinkedIn. These social networks are optimized for feed-style conversations and fleeting attention spans.
So instead of sending a follow-up note on email, consider sending a concise and to-the-point direct message on Twitter. Upload your subscriber base or recipient list to social media in order to follow them and nurture your business-consumer relationship.
But remember to respect boundaries. Put your transacional hat to the side, and focus on being a good human being. Social networks are powerful platforms for building orbits of awareness; and while you may not know each other, you can certainly get to know each other.
DON'T be generic
According to research from Salesforce, 70% of people say that a company's understanding of an individual's personal needs influences their loyalty, while Econsultancy found that 80% of companies report seeing an uplift after implementing a more personalized email approach.
As the email sender, you don't have a clear picture of your recipient's life on the other side of the screen, so it's best to glean some information and context in a respectful manner.
This process, however, is a delicate tightrope walk. On one hand, it's important to keep your distance. Don't "e-stalk" the person on social media to find out their personal history and issues. instead, focus on the challenges this person might be navigating from a professional standpoint.
Here are some steps that you can take:
Read through your recipient's company website, LinkedIn presence, and company news. Try to gain an understanding of the pain points that the person might be experiencing in their role.
Try to understand the types of goals your recipient might be striving to reach in his or her life or career. Public survey data is a valuable source of information.
Read articles that your recipient published, or research business trends in that individual's industry in order to find natural discussion points.
Personalizing cold or follow-up emails is about building empathy and showing the other person that you value their success or well-being.
Here's an example message you can use as a template for your networking emails.
Hi Megan,
Happy fall! I hope you are staying rested, healthy, and happy. Earlier this summer I reached out about grabbing a virtual coffee. I've been following your work for a while and would love to ask you some questions about starting an art side business. I'd also love to show you some of my work.
I know you're probably really busy, so no worries if now isn't a good time, but I saw your blog post about mentoring aspiring entrepreneurs and would love to pick your brain.
Let me know if you're open to connecting. If I don't hear from you, I'll assume you're busy and reach out sometime in the next few months.
Last but not least
Before sending your follow-up email, take a step back to imagine what the interaction might look like in real life. What would your decision-making process look like when approaching or getting to know a stranger?
You'd make an effort to show your interest or get to know the other person, right? So be thoughtful in your messaging and take the time to learn about your audience.
Enhance how you converse with your audiences. Sign up for a free trial with ManyChat.
O conteúdo deste blog foi preparado de forma independente e destina-se apenas a fins informativos. As opiniões expressas são de responsabilidade do autor e não refletem necessariamente a posição do ManyChat ou de qualquer outra parte. Os resultados individuais podem variar.