Email Marketing Campaigns: Creating One That Works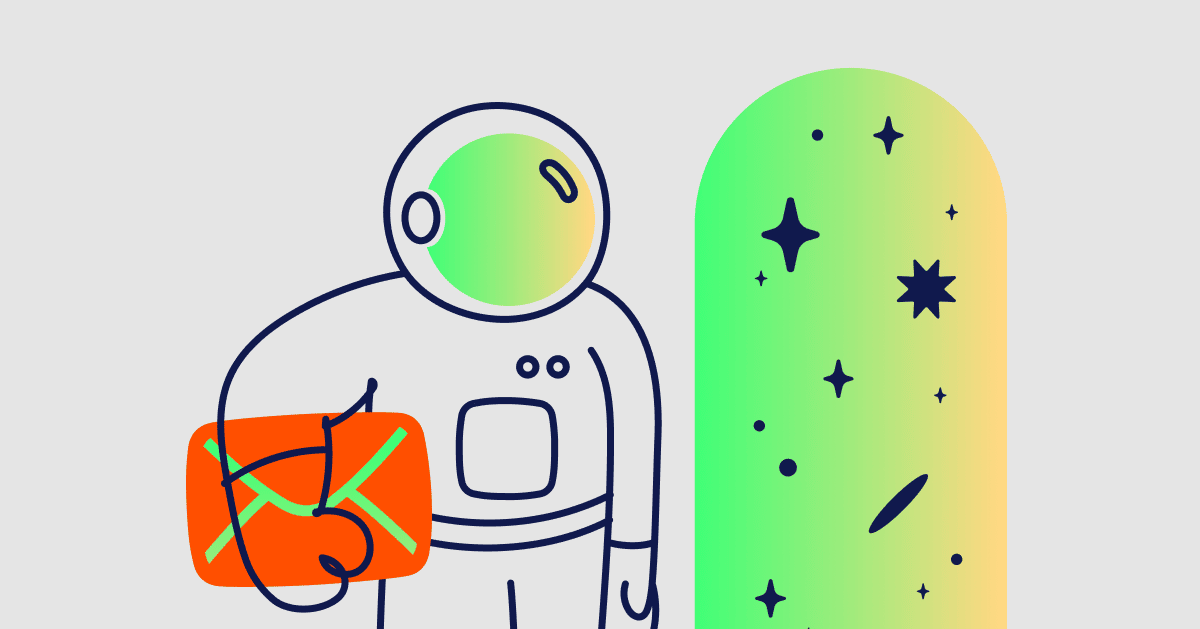 Email marketing campaigns are incredibly effective in many ways. A small business can customize a message that reflects its brand and reach only a target audience. Larger businesses can contact large customer groups with email automation. And Google Analytics and metrics from your email service provider make it easy to track results of your email marketing strategy.
Here are best practices for creating an email marketing campaign that works!
Designing email marketing copy: What's your goal?
Before you even start, identify how you plan to measure the success of your email marketing campaign. Are you looking to expand your email list or increase sales? Is your open rate (the number of recipients opening your email) more or less important than your click-through rate (the number of recipients that click on your call to action)? Do you want to reduce the percentage of potential customers who unsubscribe to your email list? Whatever your marketing goals, make sure they are measurable so you know when your current approach is working.
Create a mailing list for your email marketing campaigns
There are three essential elements to an email list that lead to a successful email marketing campaign.
Build your email list
Make it easy for a new subscriber to sign up for your email newsletter with a simple sign-up form.

Cold emails to new subscribers should clearly communicate benefits to signing up.

Offer incentives like discounts and exclusive offers in exchange for names and email addresses.

Make sure that your active subscribers can easily forward the sign-up link to their friends.
Curate email addresses
Keep track of how frequently your target audiences engage with your email copy.

Learn how to distinguish the active subscriber from the inactive subscriber.

Your goal is an email list full of potential customers who won't send your messages to spam. This will improve brand awareness.
Segment your contacts
Create several sub-lists of potential consumers to precisely tailor your email marketing copy for each stage of the customer journey.

Some useful sub-categories are age, gender, location and income. Information about past purchasing and browsing history can also help you customize emails. For example, transactional emails to an established customer who has made past purchases should look different from promotional emails to a new subscriber.
Create an email template for different types of communication
Templates not only save you time, but provide a uniform, cohesive email design that will convey professionalism. Email marketing campaigns often use emails in many formats, including:
Promotional emails that communicate news, special offers or particular upgrades

Relational emails, such as welcome emails for account creation or sign-ups to an email newsletter

Purchase confirmations, including shipping information

Informational communication such as newsletters

Personalized emails to individuals
An email marketing service or email marketing tool can provide templates you can customize. Here are some tips:
Email is a very personal method of communication and works best if it seems to be one on one. So don't use "no-reply" as your sender email and always address the recipient by name.

Use footers and headers to promote brand awareness.

Include your address and contact information in a visible location.

Leave whitespace around the content that you want your customers to focus on.

The email subject line is crucial to the success of your email campaign. Keep your subject line short (60 characters or less) and avoid words that imply you're just trying to sell something (even if you are). Good email subject lines often decide whether the email message gets opened or is tagged as spam.
Provide valuable email content
Your email marketing copy is where you can provide value that meets your customers' needs as well. While a successful email marketing campaign provides enough information, don't get bogged down with unnecessary details that make your reader lose interest. Content providing value to an email subscriber is best conveyed in simple sentences and short paragraphs.
Email campaigns that work provide more value than just an announcement of a sale. Write your marketing email content in an active voice that creates a sense of urgency around your call to action. Don't just showcase features of your product or service offers. Instead, make the benefits of your promotion or discount clear enough that email subscribers won't want to pass them up.
Set up a schedule to send emails
You might be tempted to start your campaign right after you've written, edited, and proofread your content. But the key to a successful email marketing campaign is setting up a timetable in advance. Email messages sent too often could annoy your recipients to the point that they start ignoring you. On the other hand, communicating infrequently or sporadically could result in your email campaign losing momentum. Setting up a timetable is an effective email marketing strategy. As a result, you can space out contact enough so you can update content when necessary to keep it current.
One important tip: If an email is going to be sent around the holidays, make sure you reflect that in your email campaign. A successful email marketer will use marketing automation and email marketing software to set up this kind of content in advance.
Email campaigns should lead to a call to action
An effective email marketing campaign centers around a compelling call to action. The key is to appeal to your potential customers' emotions, not just their logic. Therefore, the first word should be a strong command like "Shop," "Get Started" or "Take a Look." Offering a discount, a coupon or a special offer also helps. Emphasize that the offer is time sensitive and limited. This increases engagement because people don't like to miss out.
Include social media links in your email marketing
Email marketing is even more powerful when paired with other communication channels, particularly social media. Set up a link to your Facebook or Instagram account so that your target audience checks out your social media profile. Moreover, you can also link social media accounts to your CTA, perhaps offering a discount exclusive to users of a particular platform. And while you can reuse content from one platform to another, include new content often enough to keep interest high.
Email marketing should reflect a consistent brand strategy across social media platforms. Therefore, use similar graphics, design and fonts whenever possible, to avoid confusion.
Improve your email deliverability
Images don't always upload properly on email, so include alt text just in case.

If your subject line runs too long, preview text allows you to get your full message across and can improve the open rate of your email.

Over 70% of the population opens emails on a mobile device, so preview your email and message on a mobile device to make sure it reads properly.
Was your email marketing campaign successful?
Analytics and data regarding your email campaign are vital to measuring the success of your email marketing strategy. Here are a few things to watch out for:
A red flag for your marketing campaign is if your number of unsubscribers is increasing. Find out what the problem is, even if it's not related to your content.

Monitor where your recipients go after they respond to your call to action. What pages on your website are most popular?

Particular times of the day, week or month could have a huge effect on your email marketing goals. Identify which time is best to send your emails.

Remember that an important goal of digital marketing is developing a lasting relationship with your subscriber.

A benefit of email marketing is that changes can be implemented quickly. So if something isn't working, don't be afraid to try something new.

Effective email marketing increases your knowledge base. In other words, whether names and email addresses or something more complicated (such as communication preferences or purchase history), all subscriber data is useful. If necessary, this information can be captured with software like Campaign Monitor.
Find out how ManyChat can improve your marketing strategy!
O conteúdo deste blog foi preparado de forma independente e destina-se apenas a fins informativos. As opiniões expressas são de responsabilidade do autor e não refletem necessariamente a posição do ManyChat ou de qualquer outra parte. Os resultados individuais podem variar.