Daymond John is Speaking at Conversations 2020!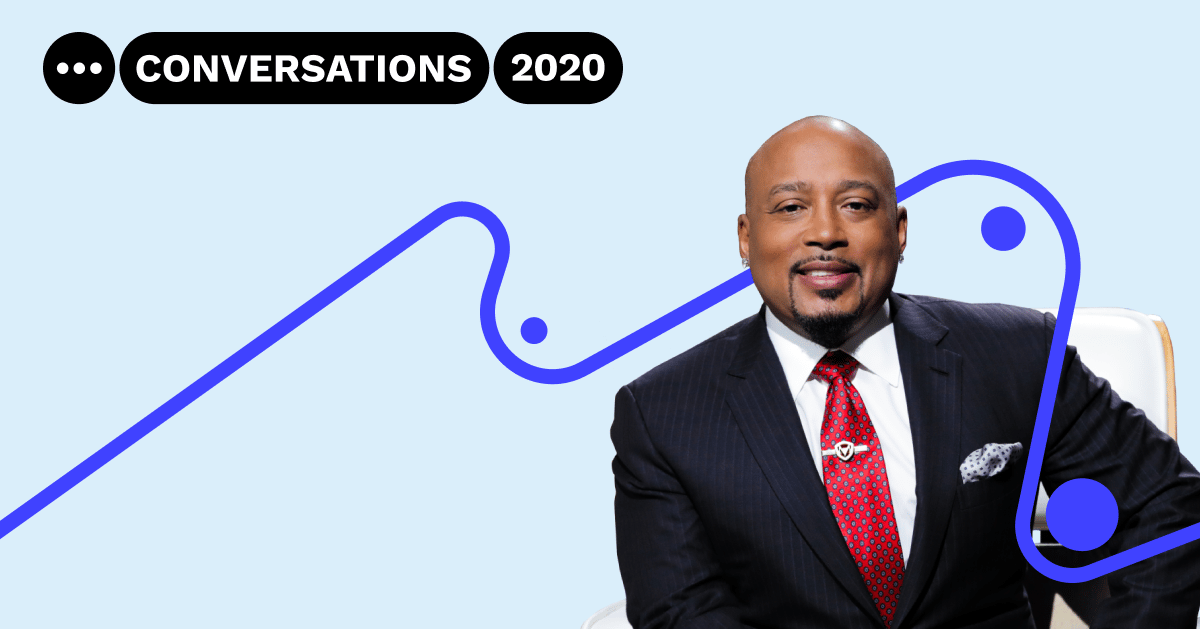 This year, Conversations is 100% virtual, so you'll get to experience the full conference without the need to leave your house.
Like you, we can't wait to hear from top business trailblazers who've built seven-figure empires from nothing. Plus, you'll be able to hop in and out of sessions at your own pace, and access to $15,000 worth of templates and tactical workshops.
With all that being said, we're excited to announce one of our keynote speakers the first speaker on our all-star line-up for Conversations 2020.
He's known as the powerhouse who took out a $100,000 mortgage on his mother's house (while still living in the basement) and transformed it into a $6 billion lifestyle brand empire…
He's a New York Times best-selling author. And, he's celebrated as one of the stars of ABC's hit business reality show Shark Tank.
We're excited to reveal that multi, award-winning industry heavyweight and Shark Tank star Daymond John, CEO of The Shark Group, and founder and CEO of $6 billion lifestyle brand FUBU, will be keynoting at Conversations 2020.
Daymond recently joined us for a fireside chat with ManyChat CEO Mike Yan, where he unpacked strategies to help businesses emerge stronger from a crisis, and how innovation, marketing automation, and Chat Marketing can elevate business success.
At Conversations 2020, Daymond will share groundbreaking insights from his 20-plus+ years of hands-on proven business experience that helped him achieve his meteoric rise to the top.
No matter if you're a newly minted entrepreneur, or a down-in-the-trenches business veteran, Daymond's cutting-edge business strategies ensure everyone walks away with invaluable tools that you can apply in your business the moment his session ends.
We're thrilled Daymond is joining us for Conversations 2020!
Reserve your ticket to Conversations 2020 today.
O conteúdo deste blog foi preparado de forma independente e destina-se apenas a fins informativos. As opiniões expressas são de responsabilidade do autor e não refletem necessariamente a posição do ManyChat ou de qualquer outra parte. Os resultados individuais podem variar.