[Case Study] How B-IT Fitness Used ManyChat to Lower Lead Costs by 50%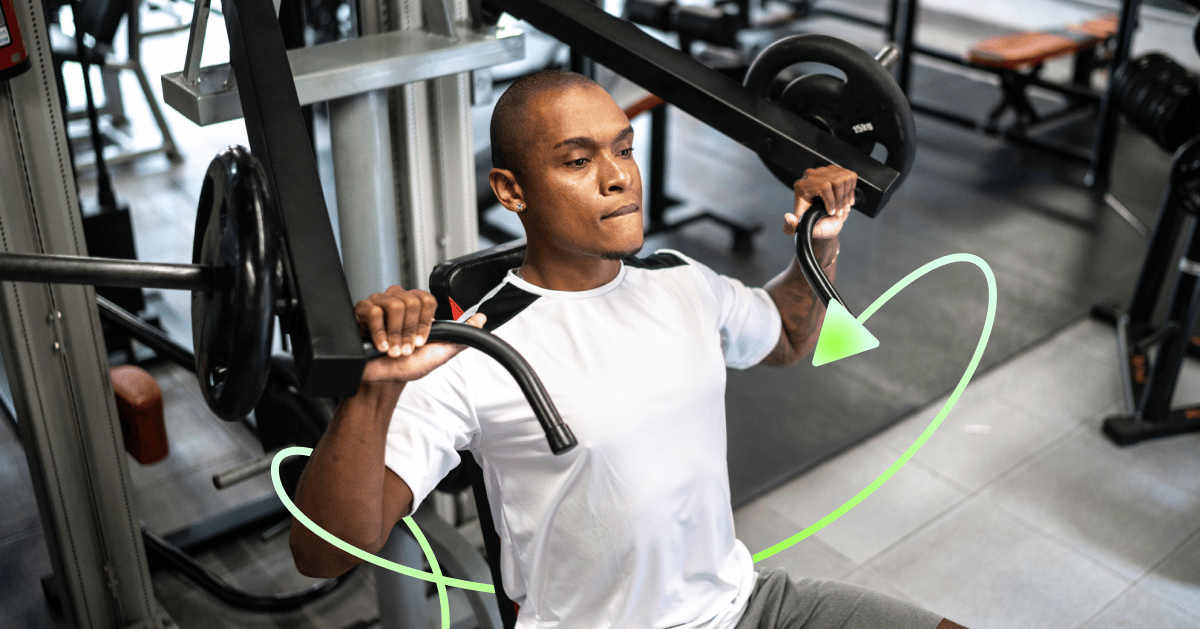 Overview
B-IT Fitness is a new gym chain in Jeddah, Saudi Arabia, featuring transformative group exercise programs, state-of-the-art equipment, and flexible memberships. Its mission is to make luxury wellness clubs more affordable for local fitness lovers.
The brand partnered with Paul Cowen, founder of Wizards of Wellness, to run Facebook Lead Ads for acquiring new customers for their gym. Within a few weeks of running the ads, B-IT Fitness was flooded with thousands of queries from leads, all of which the team answered manually.
To streamline this process, Paul and his team ran JSON ads that lead users to an FAQ bot. The bot answered people's questions and qualified them for a follow-up call from the gym. This resulted in a 50% decrease in lead costs and a 40% increase in conversion rates for the brand.
Results
The challenge
B-IT Fitness used Facebook Lead Ads to promote a pre-sales campaign, which led to good results. But the promotion resulted in thousands of queries from leads that the brand responded to manually. They needed a more streamlined way to handle questions and generate qualified leads for the business.
Their goal
B-IT Fitness wanted to increase membership sign-ups while maintaining best-in-class support for a lower cost.
Approach
Facebook JSON ads. The brand ran targeted JSON ads to find new customers in the Jeddah area. The ads highlighted new membership costs, which were half the price of memberships at other high-end gyms in the area. When a viewer clicked the ad, they entered into a Messenger conversation with B-IT Fitness.
FAQ bot. With help from Wizards of Wellness, B-IT Fitness created an automated workflow that answered five common questions leads coming from the Facebook ad campaign often asked. The team also no longer responded to individual questions and comments, which took valuable time and wasn't delivering a solid return on investment.
Contact information. After the lead completed the qualifying questions, B-IT Fitness collected their phone number and email address for follow-up.
Google Sheets. B-IT Fitness sent all lead data to a Google Sheet. A representative from the gym would then follow up with leads to book an appointment.
How B-IT Fitness reduced lead costs by 50%
Fitness is a big part of the culture in Jeddah, Saudi Arabia. With two-thirds of the Kingdom's population under 35, there has been a significant increase in demand for fitness services despite the coronavirus pandemic. The problem is, many of the fitness clubs are high-end and expensive.
Enter B-IT Fitness: a new, high-end gym, but with memberships that cost half the price of local competitors' fees. Now, if you're a Jeddah local, seeing a Facebook ad for affordable fitness may strike you as too good to be true. You'll probably have a few questions about this new concept—and how the business responds dictates whether you sign up or not.
This was the challenge B-IT Fitness encountered when running Facebook ads for its pre-sale memberships. The gym chain had seen reliable results using Facebook Lead Ads to promote a pre-sales campaign.
Still, with no automated workflows in place, employees had to respond to thousands of queries manually. It quickly became apparent that they needed a more streamlined way to handle questions and generate qualified leads.
B-IT Fitness worked with Wizards of Wellness to create a multi-phase Messenger campaign to answer questions, qualify potential members, and turn them into clients.
The team selected ManyChat because of its ability to turn manual tasks into automated workflows. They created an FAQ bot based on the top five questions sourced from the previous Lead Ad campaign, kept everything in Messenger, and used the brand's personality to guide the chatbot's tone.
For the first phase of the campaign, the team ran Facebook JSON Ads to a local audience interested in fitness and health. The ads included a "Send Message" CTA that linked to Messenger.
Next, the bot would ask leads a series of qualifying questions. Once the lead completed the workflow, B-IT Fitness would collect qualified leads' contact information.
B-IT Fitness sent all lead information to Google Sheets. A sales representative for the brand then contacted the lead to book an introductory appointment. If leads were unresponsive, the sales rep would send them a message through WhatsApp Business to close the deal.
Conclusion
The Messenger-based campaign, which ran from 1st to 28th November, brought in new memberships at a lower cost, resulting in:
50% decrease in cost per lead compared to previous campaigns
40% increase in lead conversion rates
20 X return on ad spend
Want to grow your business? Start free with ManyChat today.
About the agency:
Wizards Of Wellness specialize in providing Performance Sales and Marketing services to Health & Fitness clubs in Europe & The Middle East. WOW are currently running ads for over 150 gyms for 12 different brands in 11 countries across 3 continents.
O conteúdo deste blog foi preparado de forma independente e destina-se apenas a fins informativos. As opiniões expressas são de responsabilidade do autor e não refletem necessariamente a posição do ManyChat ou de qualquer outra parte. Os resultados individuais podem variar.