Why Small Business Owners Should Attend Conversations 2019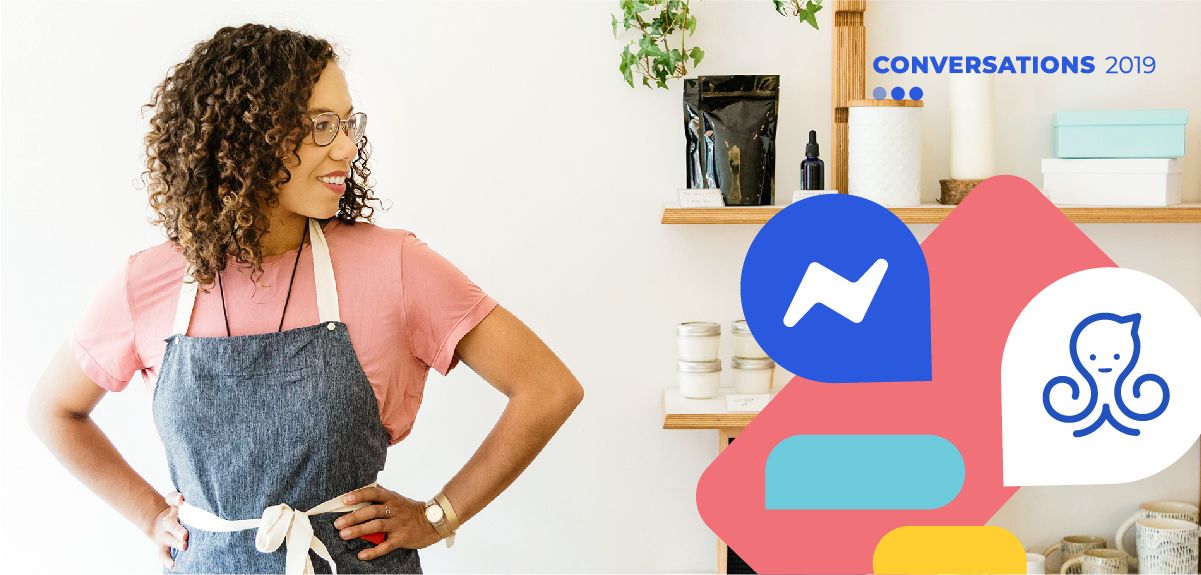 Whether it's your first year or tenth, running your own business is hard work.
Not only are you the creative person, but you're also the accountant, HR, project manager, marketer, sales, and talent. How do you make life easier so you can focus on the craft of the business instead of everything else?
Solution: Messenger Marketing
Implementing Messenger Marketing by making your marketing funnel automated will help you promote your brand, generate leads, and grow your business without adding time to your plate. You'll be able to focus on what you enjoy doing instead of marketing tasks.
You can learn all this and more by attending Conversations 2019
There's plenty more you'll discover, too. From Facebook changes and product updates to Messenger Marketing integrations and networking opportunities, here are six reasons why small business owners should attend Conversations 2019.
1. Discover new use cases for your bots
From restaurants and retail to coaching and real estate, we have a variety of industry-use cases that will be presented with a hands-on approach to building your bot. You'll be able to discover what's worked for other business owners, and will have the opportunity to learn how to implement that strategy to your Messenger bot.
2. Be the first to learn about Facebook changes
You may have heard there are Subscription Messaging changes. With all the rules and changes, it can be confusing. Well, we've secured Facebook leadership to come in and discuss the Facebook changes, and what it means to you as a business owner. You'll be able to learn first hand, and have the opportunity to ask questions.
Sold yet? Don't forget to register for Conversations 2019!
3. Learn the future of Messenger Marketing
Be a part of a community that discusses the future of Messenger Marketing and the future of how consumers will digest content, experiences, and more. Our keynotes, Neil Patel and Randi Zuckerberg, will dive into what the future looks like and how you can prepare your business to stay ahead of the trend.
4. Take away actionable tactics you can apply to your marketing funnel immediately
Want to learn how to connect Facebook ads to your bot? What about discovery calls, loyalty rewards, in-app purchases, and more? Our line up of marketing and bot experts will share their steps to create a bot with various integrations to set you up for success. Warning: You'll be inspired to create multiple bots.
5. Learn from our ManyChat and Messenger experts
In addition to our fantastic line-up of speakers, you'll have a chance to learn about the latest ManyChat features and products, and hear from our CEO, Mikael Yang, who will discuss the future of Messenger Marketing. Have a question for the ManyChat team? Now's your chance to ask!
6. Meet a unique network of experts, mentors, and friends
Meet fellow small business owners who are working just as hard as you to run a business and have more meaningful conversations with audiences. Hear their stories, best practices, and tips while making connections and growing your network of bot support.
So, are you ready to take your business to the next level? Join us at Conversations 2019 this September 13–15 in Austin, Texas. Can't wait to see you there!
Los contenidos de este blog han sido elaborados de forma independiente y sólo tienen fines informativos. Las opiniones expresadas son las del autor y no reflejan necesariamente los puntos de vista de ManyChat o de cualquier otra parte. Los resultados individuales pueden variar.