The 5 Best Value Proposition Examples in 2020 (And How to Make Your Own)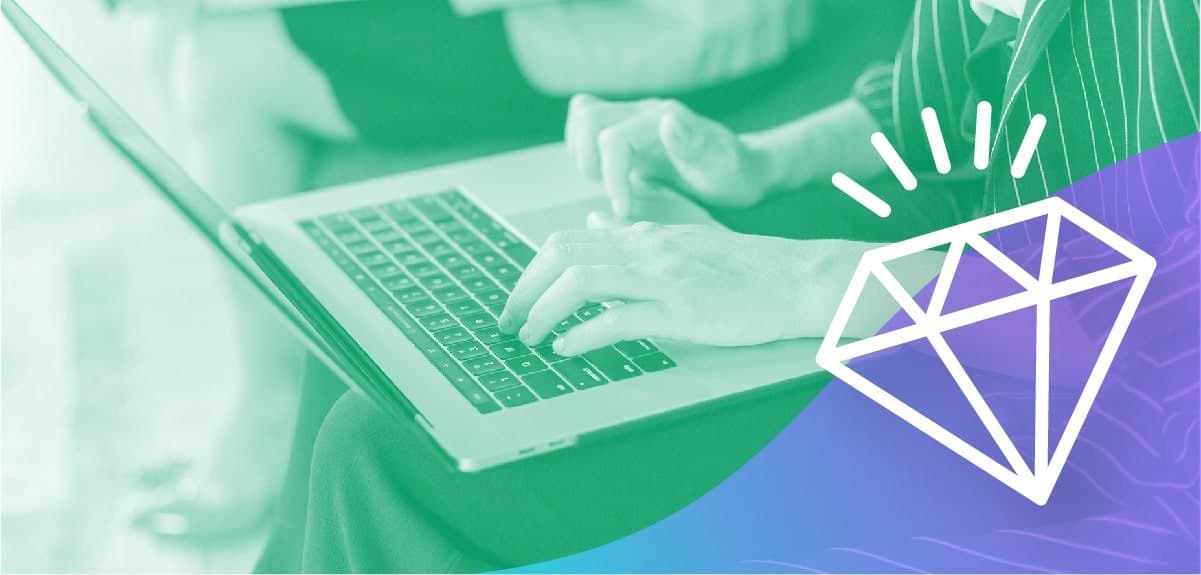 Though most smaller companies know the importance of a compelling value proposition, they struggle to craft one. In marketing, however, that's normal. It's challenging to create and reinforce a clear statement of benefits that's genuinely unique to your business.

Think about your own unique value proposition — what it communicates and who stands behind it in your company. Now consider the people who buy your products and services. Do they connect with your message? Or do they wonder what on earth your brand is about?

Today, the vast majority of innovation lies in solving one specific pain your buyers have, but many companies fail to fix it. Here is an overview of what a value proposition is, examples of successful ones, and how you can make or improve on your own so that customers come pouring into your business.
What is a value proposition?
A value proposition tells someone what your company does that no one else can. It's a clear and straightforward statement of the benefits your company provides. A strong value proposition is:
Specific. It hones in on particular benefits your target customer segment will receive.
Based on pain points. It tells customers how your product will solve their problems and improve their lives.
Exclusive. It speaks to a target group and is different from similar offerings on the market. 
This statement is used to inform your marketing messages. It's an introduction to your brand and sets expectations for people so they know what you stand for, how you work, and why you exist.
Benefits of a compelling value proposition
The more clearly you can define your value proposition, the better messaging you can create and the faster your business will be recognized. Here are just a few benefits of a good value proposition that can help any brand evolve:
Differentiation: People will know right from the outset why they should choose you over competitors.
Lead quality: Be able to attract better prospects in your lead generation.
Market share: Appealing to more targeted segments make you more noticeable in busy industries. 
Revenue: More qualified leads typically equals more revenue. 
Alignment: Everyone in your company from development to sales can communicate the same message. 
Higher conversion rate: The more you convey your value to a potential customer, the better your conversion rate.
Your company's unique value proposition convinces people why they should work with you. It creates a point of differentiation and explains how you can solve their problems better than other companies.
Let's look at some examples of great value propositions and what you can learn from them.
5 professional value proposition examples
1. Casper
Let's face it: the mattress buying experience is a boring, yet equally frustrating experience. There are tons of options, prices are sky-high, and it's hard to know what the real difference between all these mattresses is anyway. Imagine there was a way to lessen the burden of mattress shopping and, in return, get better sleep than ever before?

In comes Casper.
On a mission to change the 16 billion dollar mattress industry, Casper's "bed in a box" model proved it's worth. The brand quickly took up 9% of the market share after its launch in 2014.
Not only did Casper create sleep as a lifestyle category, but they stood by one value proposition that set them apart from competitors: One perfect mattress at a friendly price point. Copycat companies continue to try and replicate Casper's success, but the foundation the brand stands on has kept them trailblazing ahead in the changing sleep lifestyle market. They stick by a 100-day trial, free deliveries, and free pick-ups. They've stayed true to their value points. And continue to expand their product line with the same idea they had five years ago. 
Even better, their central value prop is apparently from the start of the user journey. When a user first arrives on their product landing page, there is no mystery about what Casper does — you'll get the perfect mattress at the right price.
2. Misfit Media
One of the biggest challenges restaurants have is proving that their marketing works. It's hard to track where money is spent, and even harder to predictably get new diners in the door. Profit margins are typically thin, and owners need help with maximizing their lead generation.

This is precisely the problem award-winning restaurant marketing agency Misfit Media solves.
The direct response ad agency partners with restaurants to help them get more customers, track their marketing dollars, and grow their businesses. They currently work with over 140 restaurants across the United States, from single locations to franchises and corporate chains, and have become a seven-figure agency in three years.

Misfit Media's value proposition is simple, yet specific. They help restaurants bring in new customers, and can prove their results. This is a comprehensive benefit, pain-focused and exclusive to only one market segment: restaurants. If you sign up with Misfit Media, you know they'll be able to fix your problem and improve your restaurant.
Want to build your own Messenger bot?
3. Shopify
Shopify is a complete commerce platform that lets you start, grow, and manage an online business. It helps eCommerce store owners side-step technical and operational barriers by providing an easy and intuitive way to establish an online store. They handle everything from product to inventory, payments, shipping, and more.

Here's the commerce platforms core value proposition: "With you from first sale to full scale. One platform with all the eCommerce and point of sale features you need to start, run, and grow your business." 

The simple, yet powerful language speaks directly to an eCommerce store owner's pains. It's precise in how it'll help solve a common problem many store owners and marketers have, plus will support you along the way. The publicly-traded company (SHOP) has doubled in stock price during 2019, and continues to lead the way in the new age of commerce.
4. Mellanni
Buying bed sheets online is no easy feat. How can you be sure you're going to get that soft, comfortable, stay-in-bed-on-a-rainy-day type linen if you can't feel it first? Mellanni set out to change the world's perspective on that by simply asking people what they look for in their bedding. As the online retailer shares on their site, customers wanted:

"Luxurious, soft, and comfortable bedding with a deep fitting sheet that's fade, stain, shrink, and wrinkle resistant, hypoallergenic with easy care AND affordably priced."
The Amazon top seller shares their value proposition as, "Exceptional bedding and accessories without breaking the bank." While it sounds cliche, the brand uses its positioning statement as #1 Ranked on Amazon with over 50,000 reviews to support it. Customers trust Amazon: They are more likely to buy from the online marketplace behemoth than other eCommerce sites. 

Mellanni supports its value proposition with this undeniable social proof. It makes their offering more desirable, reassures customers they'll get the right product, and helps set the brand apart from the competition.
5. MeetEdgar
Social media scheduling tools are a truly competitive space. There are endless amounts of social media schedulers out there, many of which involve manual labor to reap the benefits. However, few, if not any, have the value proposition MeetEdgar has: "Your social media on auto-pilot starts here."
MeetEdgar allows social media managers to remove the time-intensive parts of managing content on social networks. It can automate content for Facebook, Twitter, Instagram, and LinkedIn accounts, and even goes as far as writing your posts for you. The software finds quote-worthy text from your articles or blogs, create variants, and turns it into social media posts. All you have to do is click a button to share.
How to create a strong value proposition
As your markets evolve, competition for products similar to yours increases significantly. But buyers' demand for many of these products and services doesn't change. Moreover, legacy companies with growing target market share have cemented their position as a value delivery system for its customer segments. Competition is stiff. 
Now, smaller companies need a strong value proposition more than ever before. Here's how you can create a relevant and clear value proposition today:
List out all the benefits your product or service provides. What advantages will people gain from using your company?
Define what makes each benefit valuable. How do these benefits improve the lives of your buyers?
Pinpoint your customers' biggest problem. What pains do buyers commonly have?
Relate benefit values to the customers' problem. How do you solve those pains?
Distinguish what sets you apart from competitors. Think about why your customers would buy this product or idea from you.
Even if you have a value proposition in place, revisit it. Small tweaks in the value you say you provide can make a big impact.
Your value proposition paves the way
In today's landscape, everyone knows that finding new ways to connect and relate to your target audience is a winning strategy for driving business growth. But it doesn't happen unless a brand is built on a strong foundation. To unleash the potential of your marketing and business, teams must reinforce a clear value proposition and relate it to customers, from acquisition through retention. The practices and examples we've provided can help.
Ready to bring Messenger Marketing into your business?
Los contenidos de este blog han sido elaborados de forma independiente y sólo tienen fines informativos. Las opiniones expresadas son las del autor y no reflejan necesariamente los puntos de vista de ManyChat o de cualquier otra parte. Los resultados individuales pueden variar.