7 Expert Tips to Survive a Virtual Event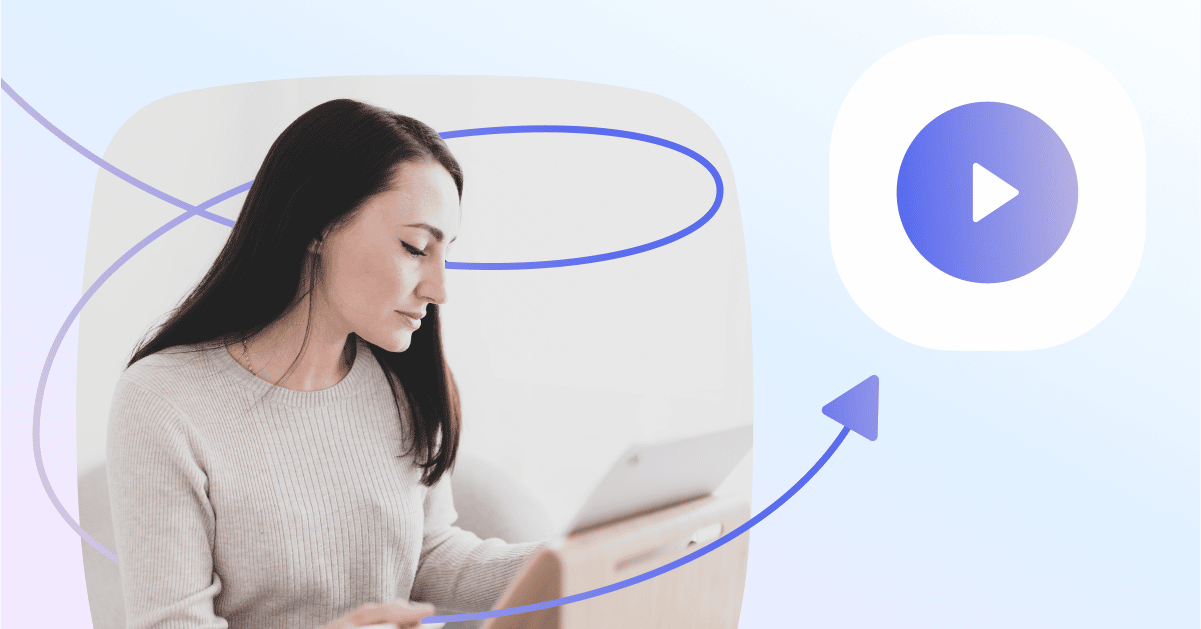 As virtual events have replaced in-person events for most of 2020, this brings a new set of challenges from video conferencing to connecting with others in an online setting.
When it comes to a virtual conference, this also begs the question: Just how do attendees retain information and create an action plan based on the knowledge unearthed in the sessions without losing focus?
So, we asked some of the best minds in Chat Marketing today to each reveal their number one tip for surviving a virtual event like Conversations 2020.
1. Learn as if you were there
An online event has a familiar setting (your home, your office, or even your bed). Still, if you prepare for it as if it was a strategy or brainstorming session like you would if you were an attendee at a physical event, you'll get so much out of it, says Trilce Jiron, CEO of TBS Marketing, and the fun-size blonde of Bot Blondes.
2. Be truly present for the live event
Homeschooling your children or working from home has made many people feel like they're splitting themselves in two trying to get everything done on any given day.
Conversations is the perfect time to buckle down, limit distractions, and give yourself the time to work on your business, not just in it.
3. Block out your calendar
Has someone ever told you, «If you don't take the time, you won't do it?»
Yes?
Well, Kelly Noble Mirabella, founder Stellar Media Marketing and Baby Got Bot, says blocking time and adding the sessions and activities to her calendar are her secret weapons to getting the most out of Conversations 2020.
4. Get laser-focused on what you want to get out of Conversations 2020
Paul Baron, the co-founder of Chat Marketing University, says it's easy to get distracted by all the great value Conversations offers, so he goes in with a game plan – working out exactly what he wants first.
5. Make sure you've got your snacks handy
There's nothing worse than consuming content on an empty stomach, says Robert Macbeth, CEO of Alchemical Bot.
His best advice?
While he acknowledges networking in a virtual world is vastly different from an in-person one, he urges attendees not to miss this opportunity to make themselves visible and connect with their peers.
"Make smart comments and observations in real-time to help generate traction for yourself, helping your networking efforts."
6. Have fun with the virtual event
While the event is online, it doesn't mean it has to be a solo experience.
"Attend with friends so you can connect via chat or FaceTime in between presentations and share back your favorite learnings," says Lauren Petrullo, CEO of Mongoose Media, and the tall blonde of Bot Blondes.
She also suggests creating a drinking game to share with your Chat Marketing buddies.
While the event is online, it doesn't mean it has to be a solo experience.
7. Take action
Attending any conference can be a rewarding experience where you'll have more than one "aha!" moment. However, you must execute any learned strategies.
Natasha Takahashi, the co-founder of the School of Bots, recommends you do just that.
Now you're armed with the best tips to get the most out of Conversations 2020.
Bonus online event tip: Have a killer playlist
No event — either in-person or online — is complete without a soundtrack, so we've assembled the ultimate playlist for Conversations 2020, curated by the ManyChat team!
You've got songs to hype you up for the day (or to prepare you for Mike Yan's exciting product announcements keynote), as well as music to focus and implement some of the ideas.
You can listen below right now. Don't forget to share it with your friends!
Ready to join us for Conversations 2020 on October 6-8th? Reserve your spot today!
About Conversations 2020 speakers
Some of the biggest names in marketing, including Daymond John, Neil Patel, Billy Gene, Molly Pittman, Jasmine Star, Ryan Deiss, and many more, are part of our all-star speaker line-up for Conversations 2020.
View our full line-up of speakers here
What's Conversations 2020?
Conversations is the largest Chat Marketing conference in the world that unites 5,000+ marketers from over 40 countries who are shaping the future of Chat Marketing.
This virtual event will be showcasing winning tactics on how to grow your business online with sessions dedicated to coaches and consultants.
You'll get 30+ breakthrough sessions for Amazon and Shopify sellers, digital agencies, coaches and consultants, and more, as well as $15,000 worth of templates and practical workshops.
Los contenidos de este blog han sido elaborados de forma independiente y sólo tienen fines informativos. Las opiniones expresadas son las del autor y no reflejan necesariamente los puntos de vista de ManyChat o de cualquier otra parte. Los resultados individuales pueden variar.