How Legion Beats Viral Giveaway Generated Over $260,000 in Revenue with ManyChat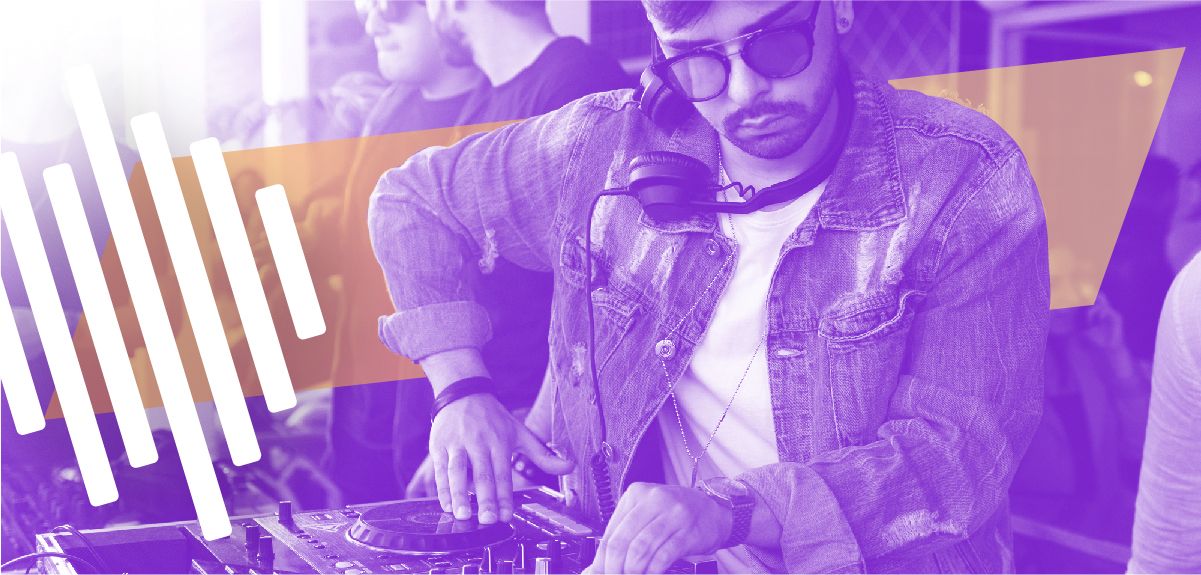 Gabe Schillinger is a dude who sells beats online. But in a more professional sense, he's the Founder of Legion Beats, a music production company based in San Rafael, California.

He's worked with some of the industry's leading artists including Kendrick Lamar, Snoop Dogg, 2 Chainz, Chris Brown, and the list goes on.

For Gabe, using ManyChat was about amplifying his Black Friday giveaway campaigns. As a small marketing team, he needed to be sure he was optimizing their time and getting the most people possible on his subscriber list to convert to membership holders.

That's because selling memberships is a big part of Legion Beats' revenue. And past campaigns were doing okay, but there was an opportunity to do more.

Gabe felt the shareability of his campaign could be improved. Before using ManyChat, Legion Beats was only using email to get people to share, and that was met with low open rates and click-through rate (CTR).

This meant that Gabe was losing sales opportunities because emails would go unseen, people would lose interest in the giveaway, or not share it because they didn't want to risk losing.

Would you want to lose a giveaway like this?

If you're a rapper or singer, the answer is, no.

Using a combination of ManyChat and email, plus creative urgency tactics, Gabe was able to sell over $200,000 in this Black Friday campaign, making it the most profitable launch in his industry to date.

Here's how it happened.
Reimagining the standard viral campaign
Gabe's goal for the viral campaign was two-sided:
He wanted everyone to feel like they won something
He wanted to build a sales pipeline to sell memberships
To make everyone feel included, he used a tiered giveaway so each entrant would want to share with their friends. And there was an added bonus — if the person you refer wins, you win too.

There was no reason for entrants to feel like they were less likely to win. And the results spoke for themselves.

Between targeted Facebook ads and referrals, he was able to acquire leads for .20 cents apiece. Other ManyChat users have seen similar results with better, less expensive leads being acquired with Messenger Marketing and chatbots.

The giveaway funnel was pretty straightforward.

It started with a Comment-to-Messenger ad (seen above) that explained how to enter, the entry prize, and more. When a person comments, they were sent a link to a landing page.
The landing page was home to rules and referrals. Where entrants found a video of Gabe and their own referral URL.
People shared their URL and got points for each referral (tracked through UpViral). Referrals would enter their name and email on a new landing page. But in order to get the 10 free beats for joining, they had to…
Opt-in to Messenger to get them. Now Gabe could communicate with entrants on both email and Messenger. It also helped prevent cheating.
When people joined the giveaway, they were put into both a ManyChat and email follow-up sequence with MailChimp. He used the ManyChat + MailChimp zap in Zapier to connect the two.
From free giveaway entrants to credit-card ready customers
One area Legion Beats was struggling was with selling memberships.

So about five days in the giveaway, Gabe began talking with subscribers about their membership program. Soon, they were prompted with a special discount — 50% off their first month of membership. But there was a catch: they had to buy it over the next five days to get it.

The combination of email and ManyChat increased the chance of people acting on his message. Plus, the sense of urgency created in the follow-up sequences.

Entrants were also given massive discounts on different types of beat packages around the winner announcement time. This opened up new selling opportunities for Legion Beats during an exciting time that encouraged people to click purchase.

Gabe used Deadline Funnel to replicate a real-time launch of special discount packages. And because it was integrated with email and Messenger, every time someone checked the timer — they saw the same countdown.
Viral Campaign Giveaway Results
Creating a sense of urgency helped push over $200,000 in revenue from the first week's promo. It was the largest launch in Gabe's industry (until he sells even more next time, of course).

But beyond that, the giveaway helped fill his pipeline for future sales:

An additional 525 people bought the first offer (a different beat pack) with ACV of $39.67 for $20,827.81 in revenue
There were also 353 more membership sign-ups, adding an additional $31,113 in revenue for his company
During the launch, they sold another 183 memberships, equaling roughly $16,130 in revenue.
Between the $202K he made during launch week, plus the revenue generated during the contest, plus the new members, that's over $260K total!
Not bad for a dude selling beats online.
Ready to make it happen like Gabe? Sign up for a free ManyChat account and start building your bot today.
Los contenidos de este blog han sido elaborados de forma independiente y sólo tienen fines informativos. Las opiniones expresadas son las del autor y no reflejan necesariamente los puntos de vista de ManyChat o de cualquier otra parte. Los resultados individuales pueden variar.