How to Sell Products Online: the Ultimate Guide for New Store Owners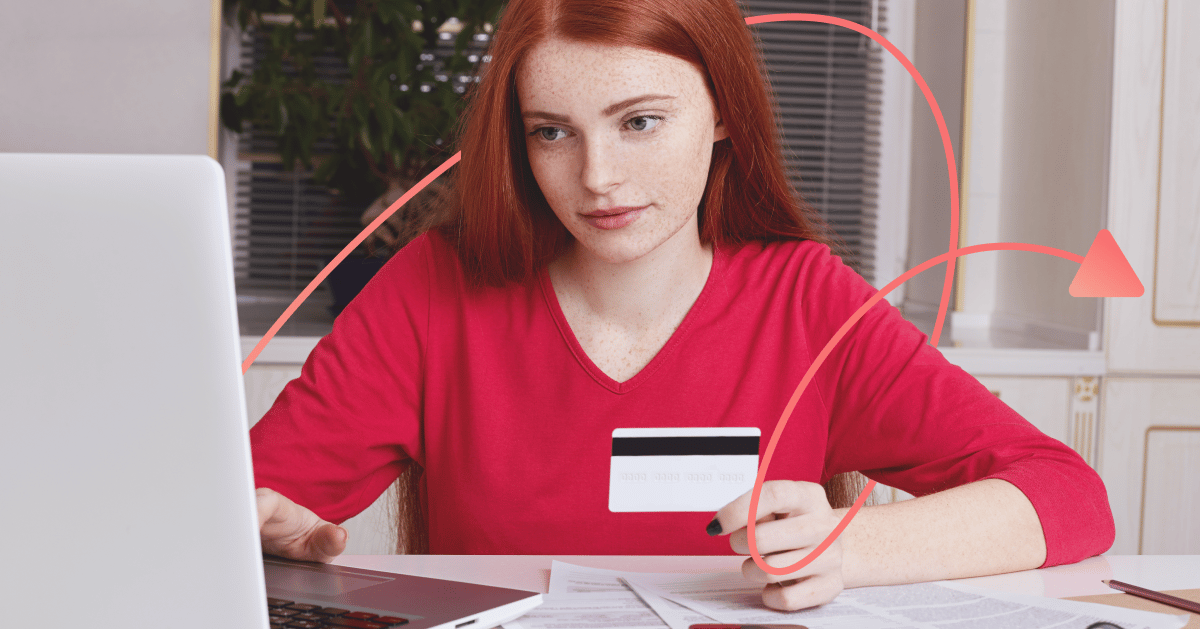 In today's digital landscape, learning how to sell products online is a valuable skill, especially since the eCommerce realm is experiencing a surge. One validating trend is that the first 10 days of the 2020 holiday season witnessed a 21% jump in online shopping sales from the previous year.  So, why not give your eCommerce business idea a try?
If you've ever thought about starting an online store or selling products that you create, there's never been a better time to get started with minimal investment. Here are some helpful tips to take your first steps towards launching your online shop, along with inspirational insight from successful eCommerce founders who built their businesses from the ground up, too.
eCommerce business model foundations
Before you set up your online store and start selling products, make sure you understand the ins and outs of your business model. If you don't have a solid foundation, you run the risk of heading  in the wrong direction with your business, and making costly mistakes.
Know what laws, taxes, and regulations apply to your business model and customers
A valuable first step to take is to learn the regional and national laws and policies that apply to your business. This perspective will help you understand the feasibility of your eCommerce idea.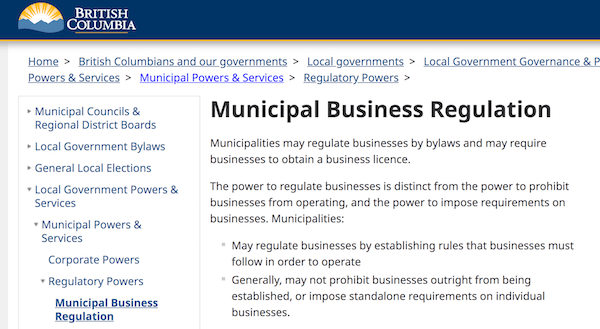 Depending on where you live, you may need to obtain a business license or register your company with a specific governing body —  information for which can be found online through a business license office or regional municipal code. Additionally, you may need to pay certain taxes on a regular basis depending on where you plan to incorporate your business. And do your research to better understand what fees you can expect to pay, otherwise you may be subject to penalties and back payments.

In addition to knowing the applicable laws, you may be subject to regulations based on where your customers live. For instance, if you plan to sell products to European Union citizens you must comply with the General Data Protection Regulation (GDPR) — even if these individuals are physically located outside of the E.U.
Meanwhile, the United States recently passed the Wayfair decision, which holds businesses responsible for paying and reporting certain taxes when selling to customers within and outside of state lines. 
eCommerce can be a tricky landscape to navigate, so don't get discouraged if the rules aren't initially clear. And should you have questions, a lawyer and tax planner can provide clear guidance on how to move forward and navigate potential barriers.

There are many free and low-cost legal service options available, which can be found online, and law school programs often offer legal services to people in financial need. As an example, take a look at the Entrepreneurs' Law Clinic at Santa Clara University.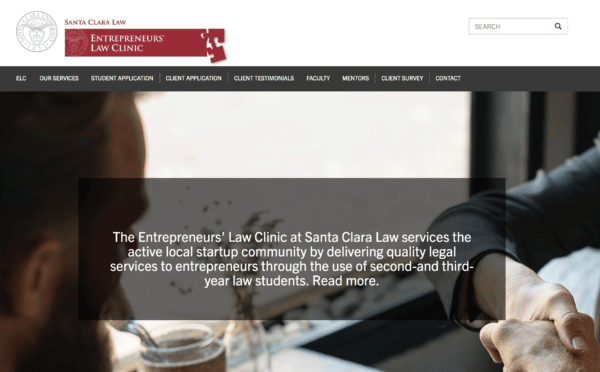 Seek out these services and professional advice to cover your bases. Even an hour-long consultation may save you headaches and heartaches down the road. 
Define how your online store fits into the larger market landscape
The good and bad news about using eCommerce as a retail channel is that anyone can start an online store, and therefore run the risk of facing a greater pool of  competition — especially from large consumer goods brands that have seven- to nine-figure marketing budgets.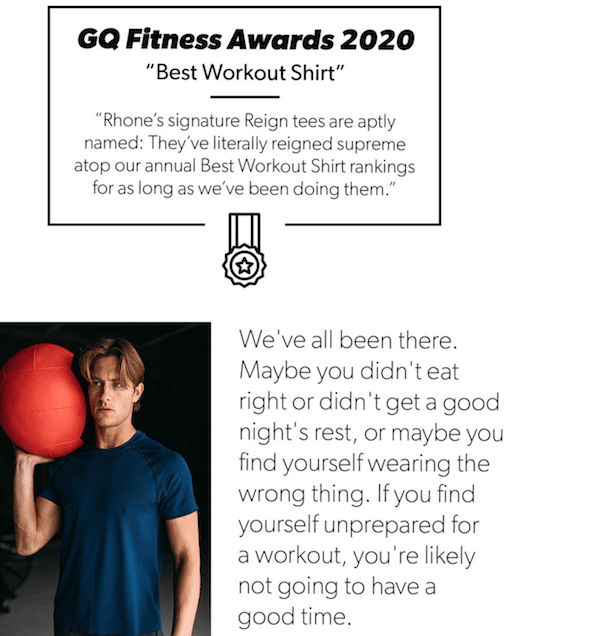 But the beauty of an online business is that there's plenty of space for newcomers to offer something new, valuable, and unique. One inspiring example is Rhone, which managed to create a globally-recognized name for its men's activewear.

You may be surprised to learn that even Rhone experienced setbacks at the beginning of its company journey.
"A week before the launch, my co-founder's kitchen caught on fire and nearly burned his house down. So he and his family — he had three kids at the time — had to move out and find temporary housing," recalled CEO and Co-Founder Nate Checketts in an interview with startups.com. 
"And then three days before the launch, I stayed up until about four  in the morning for the third night in a week, working on the site and making sure that everything was ready and that we were good to go, knowing full well that I was going to have to wake up in two hours and go put in a full work day at my regular day job."
When Checketts woke up the next morning, however, it was in the hospital. Checketts, who has Type 1 diabetes, had severely low blood sugar, which led to a series of seizures that night, resulting in a medical emergency.
"I was so stressed out getting ready to launch this company, that I forgot to take care of myself, and my body just couldn't take it," he said. 
Despite these initial setbacks, what kept Checketts and his team going was simple: a sense of focus. The company stayed true to its mission to sell a product that was loved, wanted, and missing from the existing eCommerce landscape. The store opened with $80,000 in sales, with $0 for advertising spend, because people wanted the product. 
"We did a lot of surveys and potential customer interviews," Checketts explained in another interview with startups.com. "We also looked at our own shopping behavior. You can start making more accurate predictions when you have free-to-obtain data about your customers. It's worth it to put in the work upfront."
As you build a plan for selling products online, here are some steps that you can take to define the value for your product(s) in the market. 
Browse online marketplaces like Etsy to conduct product research on top performing items.

Many independent sellers have created entire livelihoods from crafting new product lines. Many Etsy products are handmade, which means that sellers are less likely to store products in commercial warehouses; and some merchants sell just one product. When you conduct a product search, be sure to browse through the product category that is similar to the one you want to sell. The resulting s analysis should help clarify what makes your products or marketplace selling unique, wanted, and needed; all of which helps define a brand promise.

Read magazines, online discussion forums, and social media posts about your product category.

Get a sense of what people might be looking for, but are struggling to find, by reading  these types of online conversations. Also read positive and negative reviews  to understand what people do and don't like, so you can better position yourself within your product category.

Analyze trending products on major online shopping sites.

What's missing from, say, Walmart? Maybe there's an opportunity to create something unique, like art or jewelry. Or, perhaps potential buyers will benefit from more variety in available fabrics. If you look deep enough, you'll always find an opportunity to bring something new to the table.
Remember, for independent sellers like you there are infinite possibilities for building your business. As Rhone's success story demonstrates, there is always space in the market for a new product. Even if you start small and focus solely on your online store, there's an opportunity to make a name for your brand in the consumer goods landscape.
Create your production, inventory management, and order fulfillment plan 
At this point, you likely have an idea for the online shopping experience you want to create. A vision alone, however, isn't enough for you to set up your eCommerce store. 
You also need a solid understanding of how you're going to keep your promises to your buyers. After all, your online business needs to be legitimate — especially when launching a new product and your reputation is your only bread and butter.
Before creating your online shopping experience, figure out how you're going to make and deliver the items that you're selling. You'll likely be doing most of the work on your own in the beginning, but keep in mind that as your online business grows, there are services to help your operations scale. These include third-party shipping and logistics providers, technology services from shipping carriers, established manufacturers in your product category, and warehouses for storing inventory.
But until you are ready to scale, it's important to start with a simple strategy, especially if you are working with a modest budget. Let's walk through a case study that highlights  the power of starting small.
Learn from the story of Grace Eleyae's Satin-Lined Caps (Slaps)
In 2014, entrepreneur and designer Grace Eleyae took a trip to Kenya where, during an 8-hour car ride, her chemically treated hair broke off. In that moment, she knew she needed to change her hair-care routine.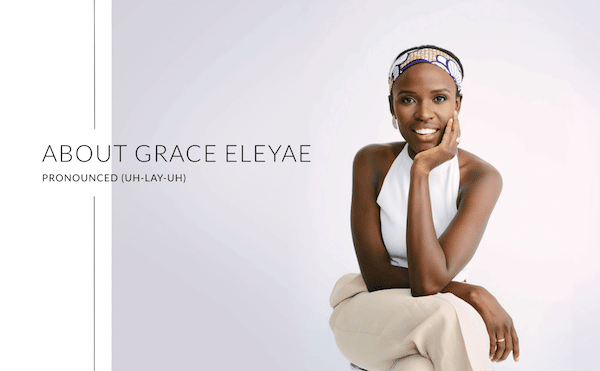 A few months after this trip, she created the  first prototype for her Satin-Lined Cap (Slap), which is both a protective and fashionable product. She tested it with friends and family, receiving positive feedback, prompting her to launch an Etsy store.

Thanks to Eleyae's small-scale work, the concept took off. 
What started as one Slap became an entire product line, with people from all over the world requesting the caps in different sizes. Eventually, it made sense for Eleyae to move from Etsy to an independently-hosted eCommerce site to feature her many designs. 
By creating a much-needed product, focusing on "getting it right," and doing everything on her own, Eleyae  was able to build and scale a business that, within a few years,  reached visionary heights as a thriving eCommerce platform.
Keep your initial plan simple
As a new online store owner, take Eleyae's success story to heart. Early-stage production, inventory management, and shipping and fulfillment can be implemented through a  do-it-yourself (DIY) strategy. Make your own products with every new order; keep minimal inventory in your garage; and ship your own items.
This DIY process will help you get a handle on your business model, materials, and production costs, as well as learn how to make your business  profitable and how to price items. And as your business grows, consider working with a consultant to scale your operations. 
The key to starting small, and eventually growing your business, is knowing that there are consultants and solutions to help you navigate selling products online. 
Build your eCommerce platform
As you navigate how to sell products online, keep in mind that there are a number of resources available. Your eCommerce platform will likely consist of multiple websites, social media profiles, and other pathways to reach potential customers, all of which fall under an omnichannel, or "all" channel, approach. 
The idea behind an omnichannel strategy is that customers can engage with your brand across different platforms beyond your website. (It's nearly impossible to create a single pathway for your many different customers to find your products and company.) For a deeper understanding of the term "omnichannel," read this resource from Shopify. 
Keep in mind that an omnichannel selling experience is something that you will create piece by piece. As a seller, you may have minimal financial resources for building your eCommerce site and online shopping experience, so it's important to start simple and stay focused. The goal of this section is to help you create the groundwork in order to eventually implement this strategy. 
Tap into an existing eCommerce marketplace
When starting out as a new merchant, you may not have the financial resources to build your own eCommerce website. That's alright. You can still get started as a seller by utilizing an established online marketplace.
Rather than build a website from scratch, consider tapping into existing online marketplaces like Etsy or eBay, or set up an eCommerce platform using affordable software like Shopify or Squarespace. You may not even need to invest in inventory right off the bat, and can start an online store with pocket change. 
Even eCommerce entrepreneurs who have a website will choose to create an omnichannel experience using other established marketplaces. That's because platforms like Amazon, eBay, and Etsy are some of the most heavily trafficked websites in the world. (A niche marketplace on another platform  may also exist for your unique product category.)
If you're looking to sell products on more than one online marketplace, take a look at a company called Zen Threads for inspiration. The T-shirt and screen printing company maintains an eCommerce site, Etsy store, and eBay store. This omnichannel approach helps Zen Threads create consistent digital foot traffic to its products and designs.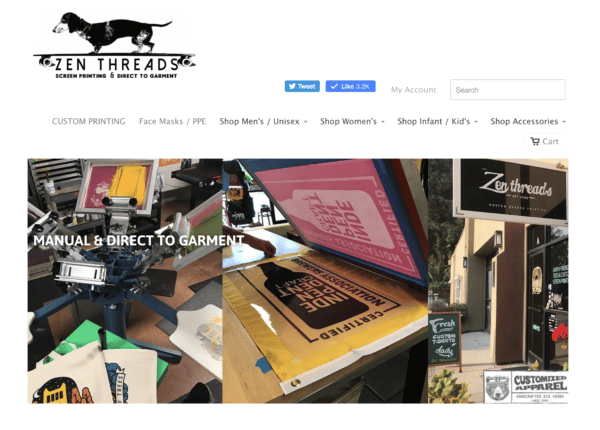 Despite the convenience of selling your product through an established online marketplace, there are a few drawbacks. Regardless of whether you are an amazon seller, eBay merchant, or Etsy shop owner, you will need to pay a commission on every sale, in addition to listing fees.
Make sure that you build these costs into your business model, to ensure that your eCommerce business remains profitable across multiple marketplaces. 
Why create your own website?
At some point, your business will need to grow and reside on its own, independently-hosted site whether you're selling products on multiple marketplaces or none at all. No matter the case, it's important to think about your website as the core of your selling experience.
The challenge with only using popular online marketplaces is that you do not have control over the operational decisions as a seller; and you might not have access to your customer lists, which makes marketing a challenge. 
For instance, let's say that you launch a new product and you want to send an announcement. If you run your business on an online platform, entirely, you won't have access to an enriched customer database. As a result, you may not be able to personalize your messages or incorporate creative campaign concepts. 
You can think of your own website as a main hub for your omnichannel approach. The various online marketplaces that you use should be a funnel to your website. Research has shown that individuals do product research across multiple platforms, including social media, to determine how to invest their hard-earned dollars.
Your website is a powerful platform for building relationships with customers. When you run your own website, you also maintain control over user experience  by writing compelling product descriptions, managing reviews, and uploading engaging digital product photography, as well as open lines of communication through social media platforms.
Getting started with your website
Feel free to take advantage of existing online tools, like Shopify, to sell products. These platforms are designed for a range of use cases, and are good options for first-time merchants to get their stores up and running. These technologies are also legally compliant and have teams of engineers behind the scenes in case something breaks. More advanced retailers can use these same platforms to build enterprise-like experiences as their businesses grow.
From the outset you should have a strategy in place with business solutions that scale with your brand as it evolves. A good question to ask yourself when selecting a selling platform is: How far will this third-party vendor grow with my business model? 
A few good, third-party options are Shopify, Squarespace, and Wix — each of which includes eCommerce features, like securely processing credit card payments. Also, these platforms are built for compliance and security by design with teams of engineers and product development professionals working on the core technology. And in exchange for a monthly fee, sellers have access to a number of online tools to help sell products. 
Last but not least: prioritize marketing early
When you build and grow your eCommerce business, it's important to have a long-term strategy in mind. Even in the earliest stages of your business, you'll need online collaboration tools to build communication pathways with your customers. 
Remember that anyone in the world can start an eCommerce company thanks to the several online marketplaces with  online tools built for anyone and everyone. All sellers face fierce competition, but to create a successful online shopping experience, it's important to implement a marketing strategy that includes building customer-seller relationships. 
Let's say, for instance, that you sell athletic apparel for high school and college  students, and you launch a campaign on multiple social media platforms to reach your target audience.
When you look for online tools that help build and target audience segments, find a solution that supports an omnichannel strategy, such as:
A chatbot that answers customer support questions so you can focus on building your core business.

An email marketing platform that organizes  data so you can design newsletter campaigns that people find valuable, enjoyable, and meaningful.

An insights collection tool that creates messaging sequences and flows to maintain a direct line of communication with your customers.
You can always start simple and focus on implementing one strategy at a time. The right marketing platform can even help you get your business off the ground. This resource from ManyChat can help you start your company from scratch using chat marketing.
Attract more customers and grow your Shopify store with ManyChat's marketing automation. Start free now.
Los contenidos de este blog han sido elaborados de forma independiente y sólo tienen fines informativos. Las opiniones expresadas son las del autor y no reflejan necesariamente los puntos de vista de ManyChat o de cualquier otra parte. Los resultados individuales pueden variar.