Q&A: 2019 Most Influential Agency Winner, Matt Plapp, Shares What It Takes to Run an Agency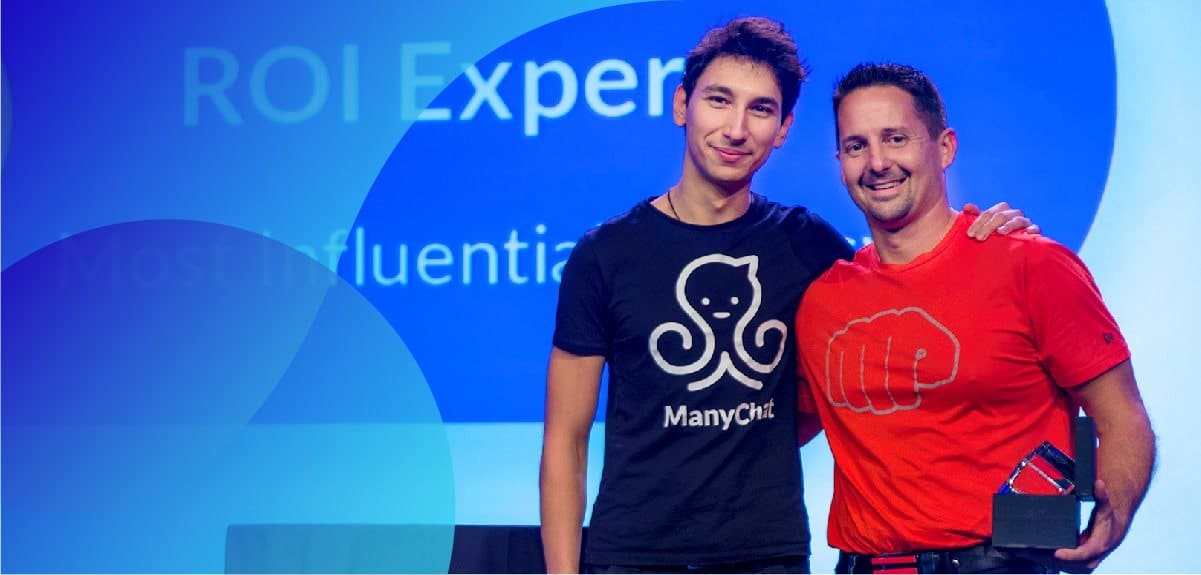 Whether you're just starting your solopreneur career or you've been in entrepreneurship for a while, there are a few commonalities: hard work, isolation, and donning multiple hats.
Matt Plapp, founder and CEO of ROI Experts, is no stranger to entrepreneurship. But it didn't happen overnight. Becoming a successful marketing agency owner took lots of trial and error, learning and evolving. Starting out in sales led him to understand communication tactics and how to work with others — and eventually understand digital marketing, more specifically bots.
As the 2019 Most Influential Agency winner, Matt shares what it takes to run a successful agency in the Chat Marketing space.
What It Takes to Run an Agency
Question: How did you get into this industry, and what's your favorite part about it?
Matt Plapp: In 1999, right out of college, I started selling radio advertising and, at the same time, built a website for a start-up online boat and RV dealership run by my brother, father, and myself.
From 2002 to 2007, I learned way too much about SEO, on accident, and I dove headfirst into industry-specific chat rooms. We quickly became the largest online boat and RV dealer through SEO traffic. In 2008, I was tired and had no interest in the boat and RV business. So, I went back to consulting on my own.
When I started my agency in 2008, I focused on the huge opportunities in social media and helped businesses buy their mass media. By 2015, I had morphed into mainly digital marketing and social media.
I love the fact that we can help small businesses grow their client base with a skill that they can't find with the big national marketing firms.
Q: How can you encourage others to try Chat Marketing?
MP: I think it's the most impactful way to start a conversation. At a micro level, which I deal with, you can see who you're talking to and cater to the conversation based on what you see. I will commonly check out people's profiles after they come into my bot. I'll then take the information they gave me and combine it with what I learned from their profile. This type of conversation can't be matched with any other type of marketing.
Q: What are you most excited about when it comes to this evolving space?
MP: This is a strange thing to be excited about, BUT it's Facebook's transparency. Many people see the rule change as a bad thing, and I get that. But since 2008, I've used Facebook and Instagram without any guidance from Facebook, so I appreciate the fact that they are keeping us updated with changes and what's coming.
Q: What went through your mind when you received the Most Influential Agency award?
MP: I was completely blown away. I recall when I saw the email for nominations, but never thought about winning it.
In 2016, I started telling the story of my journey with my agency. I did it after meeting a lot of new agencies in Billy Gene's group. I saw they were struggling with what I had the prior eight years so I started making videos with my tips and tricks. I never thought it would lead to much outside of helping a few agencies. I recall many Google searches that came up empty, so I thought the least I could do was tell the world what I'd learned.
It's an honor to be able to help agencies with their journey.
Ready to grow your agency?
Los contenidos de este blog han sido elaborados de forma independiente y sólo tienen fines informativos. Las opiniones expresadas son las del autor y no reflejan necesariamente los puntos de vista de ManyChat o de cualquier otra parte. Los resultados individuales pueden variar.