7 Facebook CTA Examples to Steal Today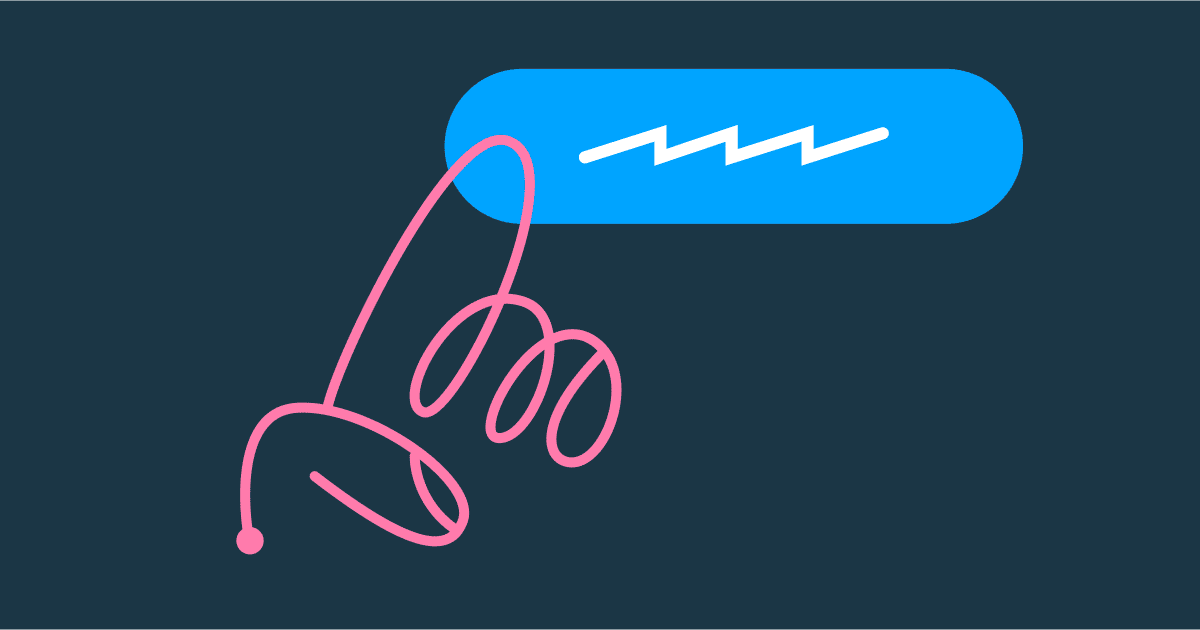 Think about all the times you've clicked on a Facebook ad. Maybe you wanted to learn more about an offer from Dropbox, shop with a new brand you'd never seen before, or take advantage of a limited time discount with Lyft.
The ads must have been persuasive to get you to click, naturally, but sometimes the Facebook call to action is what ultimately transforms a passive browser into a customer.
Consider the call to action "Buy Now" versus "Learn More." If you're shopping and a sweet hat catches your eye, what message hijacks that impulsive part of your brain and has you reaching for your credit card? "Buy Now," obviously.
Using the right Facebook CTAs, you can motivate people to take you up on your offers,driving more conversions for your campaigns.
The best 7 Facebook CTA examples you can't help but click
Let's take a look at the best-in-class Facebook CTA examples brands are using to encourage action:
The Pearl Source
The Pearl Source ran a holiday campaign in 2019 that generated over $64K in additional sales. A significant chunk of this revenue came from the retargeting ads they showed to different Facebook Custom Audiences.
The ad highlighted a clear offer ("Get 15% off") and promoted a Shop Now CTA that sent viewers into Messenger to start a conversation with the brand. Once in Messenger, shoppers could browse best-sellers, talk to jewelry experts, or go to the website to make a purchase.
Read more: How The Pearl Source Generated An Additional $64,000 in Holiday Sales
Hulu
Here's an insider tip: Ensure all your messaging is consistent inside your ads to achieve an effective Facebook CTA. Hulu combined a limited-time offer with a strong CTA inviting readers to take action immediately. The consistent use of the call to action in their ad text, plus the headline and a Facebook CTA button, all reinforced the appealing offer.
American Express
American Express made an enticing offer in an ad for a free one-year subscription to Blinklist Premium, a popular book summarizing app. The ad description draws you in using power words like "unlimited access" and "$99.99 value," piquing your curiosity. AmEx also used the CTA "Learn More" to encourage a click and send you to sign up for the offer.
Nintendo Switch
Nintendo Switch took a different approach with its Facebook video ad by eliminating any ad description text and relying solely on catchy visuals.
The video promoted gameplay for a new video game, Hyrule Warriors: Age of Calamity, with a short link text reading "Brawl without Limits today!". Viewers inspired by the video could click the "Shop Now" Facebook CTA button and go directly to a landing page to try a demo or buy the game for Nintendo Switch.
Madewell
People scroll and read quickly on social media, making it challenging for retailers to get their point across fast when running Facebook ads.
Madewell's Feed ad used repetition to combat short attention spans. Along with its appealing imagery of fashionable clothes, the brand consistently invites you to shop in the ad description, link text, and CTA button.
Starbucks
Starbucks always shows fun, creative ads to its target audience. In this Facebook ad, the brand promotes its Starbucks Rewards app and communicates persuasive benefits to encourage you to download it.
The Facebook ad copy includes emojis to make it relatable and eye-catching and pairs the fun imagery with a strong "Install Now" CTA button that brings you to the Google Play store to download.
ManyChat
When promoting new Chat Marketing templates for eCommerce, ManyChat ran a Facebook ad to advertise the templates and encourage more downloads. The ad employed a mix of video and compelling copy to explain how the templates worked and the product's financial benefits. If someone wanted to check out the templates, they could click "Learn More" to go to the landing page and snag them.
Want to run more effective Facebook ad campaigns? Use ManyChat's automation tools to generate more leads and sales.
Where to use a call to action in your Facebook ads
When creating a Facebook ad, there are a few places you can place a call to action.
1. In your ad text: You'll want to keep your text relatively short on Facebook ads, but always include a call to action. Here's the recipe for perfect ad text: Hook people in with your first line, sustain their interest with the second, then encourage them to take action.
2. On your image: Experiment with including a CTA on your visuals to see if it works with your audience. If you're advertising special offers and promotional deals, it can be a great way to attract your reader's attention as they scroll through their Feed.
For example, Lyft includes the CTA "USE CODE" in their image to catch users' attention and make a memorable impact. Even if someone doesn't read the text in the description, they still may recall what they saw in the image.
3. Facebook's call-to-action button: When you create a Facebook ad, you can add a clickable call-to-action button to the bottom right-hand corner of your ad. The buttons feature persuasive language and link directly to a landing page or offer, depending on your ad's objective.
Here are some examples of Facebook calls to action you can utilize for three common objectives:
Adding a CTA button to your ad can increase click-through rate 2.85x over. Furthermore, AdExpresso research determined that excluding a CTA button led to a 2.5x increase in lead acquisition costs. Test different calls to action to see what resonates best with your target audience to boost your return on your ad spend.
Tips and recommendations for creating effective Facebook CTAs
Here are a few tips and recommendations to improve your Facebook ad CTAs and garner better results from your advertising efforts:
Use power words. Include words that convert in your CTA and tailor your copy to your business goals. For example, if you want to attract more email subscribers, try "Join our community;" to promote an exclusive VIP club, try "Become an insider."'
Keep your CTA short. Facebook derives 94% of its ad revenue from mobile, meaning it's likely viewers will see your content on a mobile device. Keep your CTAs short and sweet so they don't disappear under a wall of text.
Provide a strong reason for your readers to engage. A compelling incentive to click on your ad—whether it's a benefit, discount, free trial, or limited offer—will encourage action.
Connect your ads to Messenger. Maximize your ad spend by connecting your Facebook ads directly to a Messenger bot. Get viewers interested with a powerful CTA, then send them into a conversation in Messenger to nurture and convert them. Brands that use Messenger marketing can reduce customer acquisition costs by up to 9x.
Improving your Facebook advertising skills today
Facebook CTAs (and CTAs used on other marketing channels) are a critical part of your advertising funnel. Whether you're acquiring app downloads, retargeting website visitors, or promoting a new deal, your call to action is what guides people to take action.

Here's our CTA: Use these examples and tips to start improving conversions for your Facebook ad campaigns and driving more revenue for your business today!
Want to get more from your Facebook ad spend? Run your ads with ManyChat.
Los contenidos de este blog han sido elaborados de forma independiente y sólo tienen fines informativos. Las opiniones expresadas son las del autor y no reflejan necesariamente los puntos de vista de ManyChat o de cualquier otra parte. Los resultados individuales pueden variar.