5 Day Manychat DM Challenge: Day 4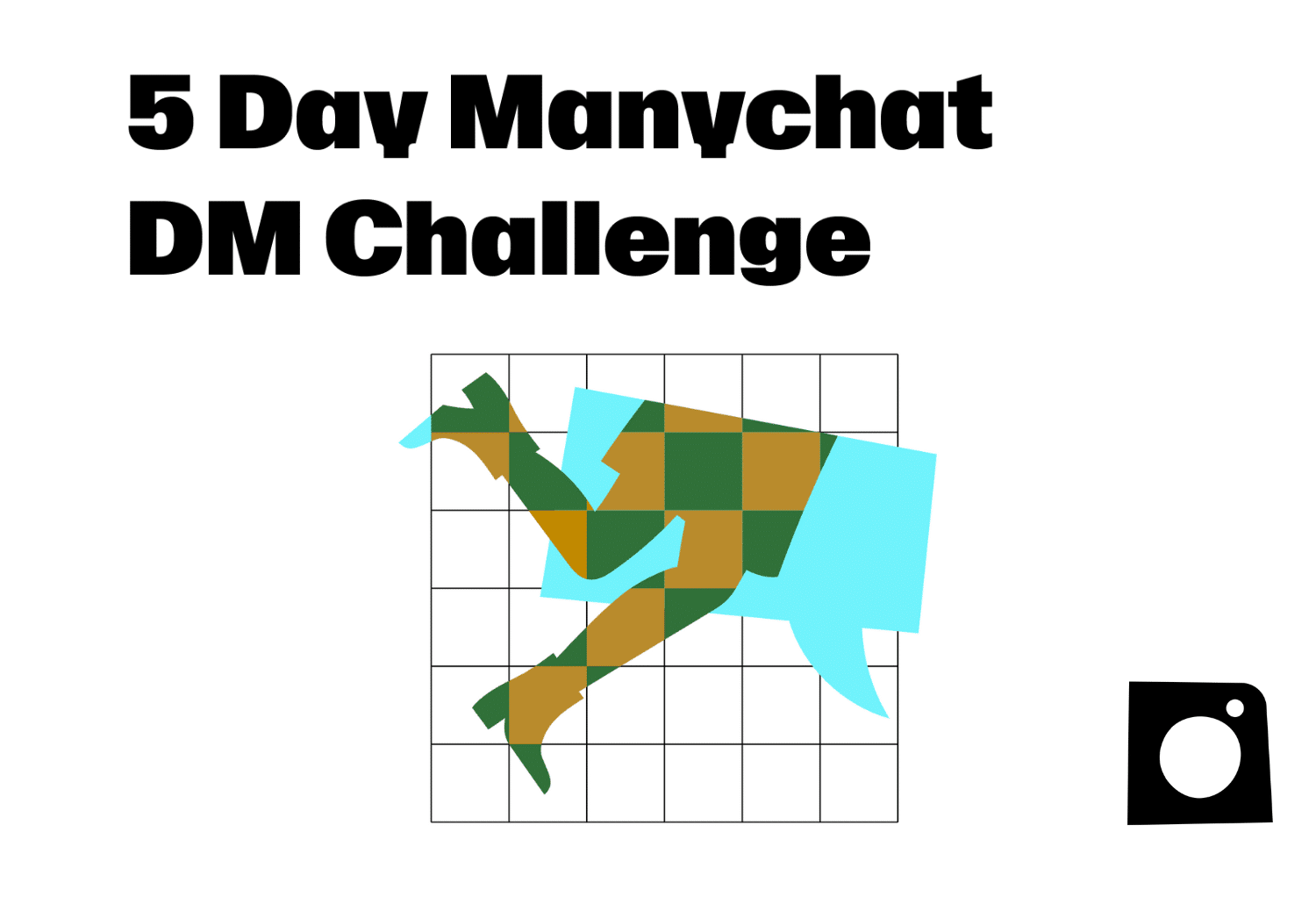 Welcome 🎉
Welcome to Day 4 of the 5 Day Manychat DM Challenge. You are doing AMAZING and you're so close to being done. Today, you will learn how to set your Default Reply to everyone who messages you outside of working hours or other times when you're unavailable. In this post, we will cover how to create a Default Reply that sends a different message depending on your opening hours. You can watch the video above for a walkthrough with Trilce Jirón Garro, and view the post below the same step-by-step instructions for Day 4.
What You'll Do in this lesson:
How to set up a Default Reply that's customized for your business hours.

Setting up a Default Reply
Default Replies are what will be sent to a user who messages you, but their message does not trigger any other flow. Here's how to set up a Default Reply:

1. Go to "Settings" then click "Instagram" then next to Default Reply click "Create New Reply"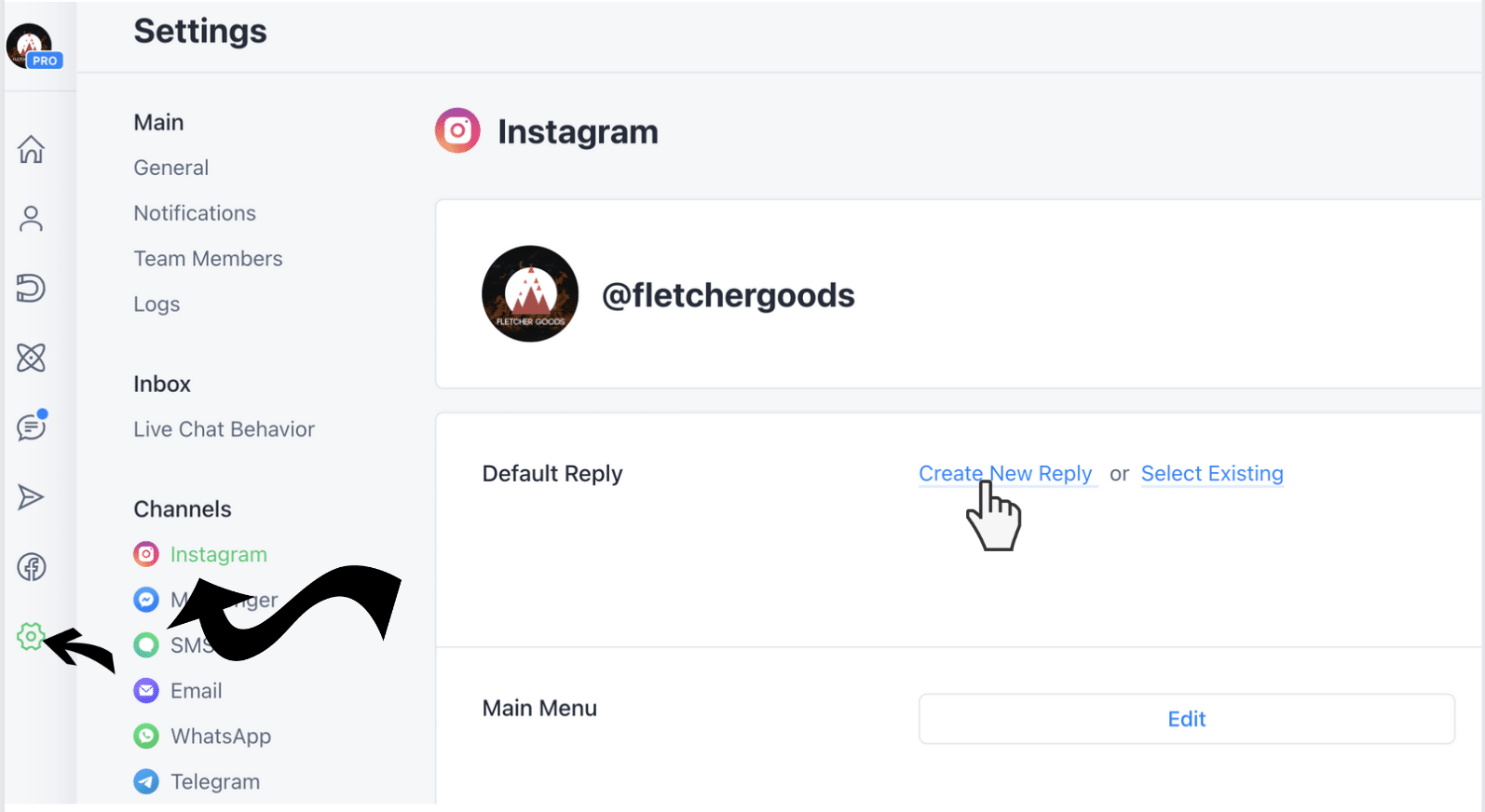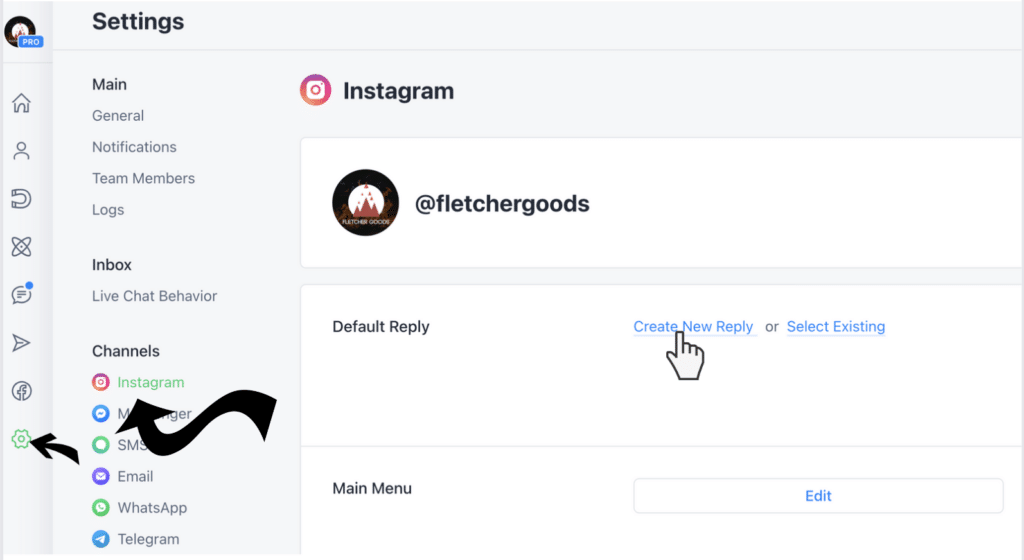 2. In this example, we will be giving a different response based on the time that the user sends us a message. To do this, we need to add a Condition that lists times inside business hours and outside business hours.
3. Use the "current time" condition to determine whether it is within working hours. If the current time is between 9 am and 6 pm from Monday to Friday, attach the "yes" option to a message that says, "We will be here in a bit to take care of you."
4. To add a condition for Saturday hours, click on the "+" sign and select the "current time" condition again. Set the condition to be between 9 am and 3 pm only on Saturdays. Change the default "match all" to "match any" to ensure that your contacts receive your message. Attach the "no" option to a message that says, "We are not here right now, but we will reply once we are back in the office."
5. After creating your Default Reply, you can click "Publish" in the top right of the screen to send it into action. Your new flow should look like this.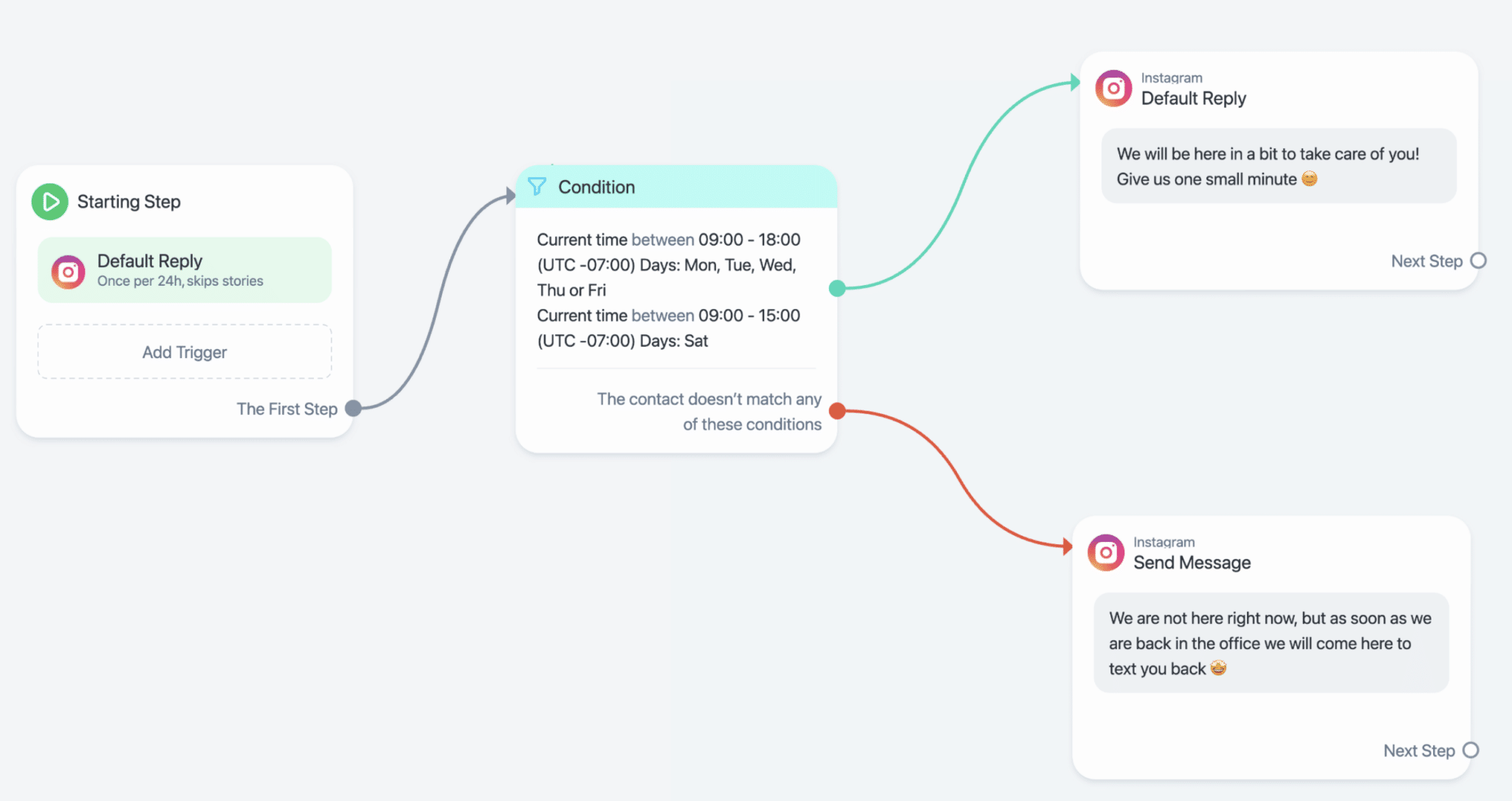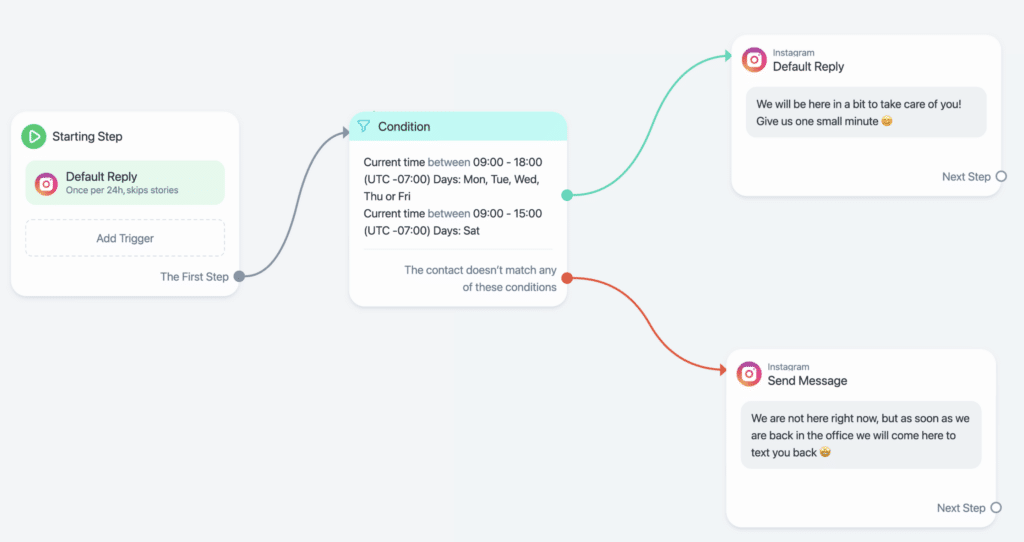 Hope you've had fun in Day 4 of the 5 Day Instagram Challenge and we can't wait to see you back for Day 5! You can read the takeaways from this section below.
Takeaways
The Default Reply feature allows you to communicate with your contacts even when you are not available.
Adding a condition for working hours and Saturday hours can help you send different messages based when they contact you.
Change the default "Match all" to "Match any" when adding multiple conditions to ensure that your contacts receive your message.
---
Other Lessons:
O conteúdo deste blog foi preparado de forma independente e destina-se apenas a fins informativos. As opiniões expressas são de responsabilidade do autor e não refletem necessariamente a posição do ManyChat ou de qualquer outra parte. Os resultados individuais podem variar.