[Case Study] $150K in Revenue and Hundreds of 5-Star Reviews: How LogicBot Used ManyChat To Launch Mellanni's New Product Line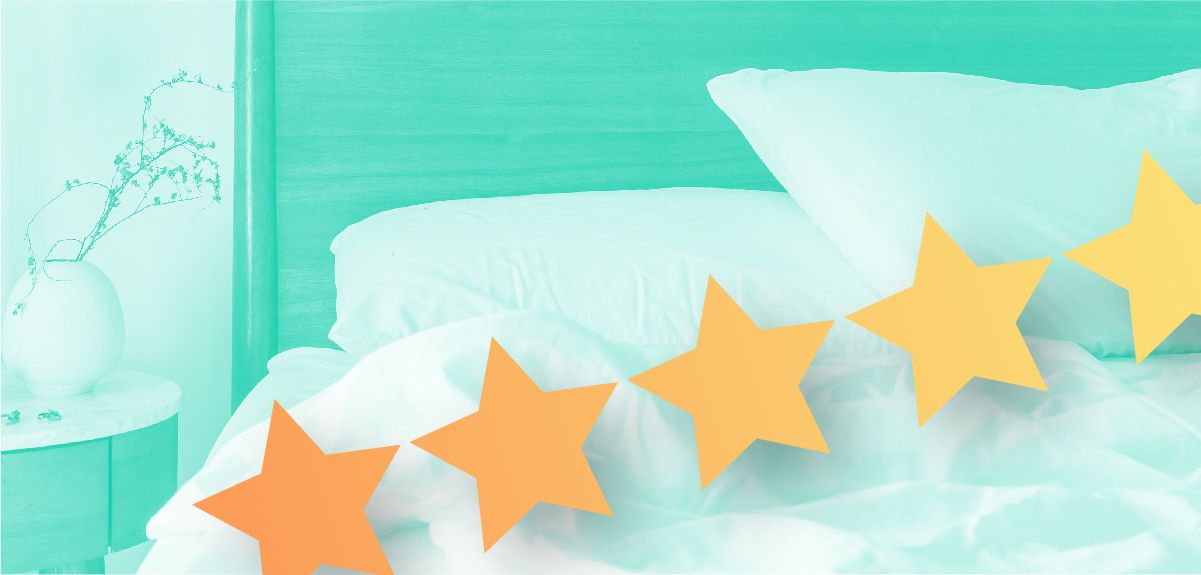 LogicBot, the agency leading Messenger marketing at Mellanni — the company behind Amazon's best selling bedsheets — provides a new way to help eCommerce companies launch product lines and generate more reviews in their retail outlets.
For Founder Dillon Ceglio, staying ahead of the marketing curve is nothing new. As a seasoned marketer, he's continuously looking for new ways to decrease cost per acquisition and boost sales for his clients.

He heard of ManyChat, went to Conversations 2018 — and the rest is Messenger bot history.
An expensive wrinkle in customer acquisition for Mellanni
Dillon had a simple goal when he started using ManyChat for Mellanni:

Generate more sales and reviews on Amazon.

Mellanni was already using an eCommerce funnel that was producing leads, but they were expensive, impersonal, and didn't provide any insight into customer preferences which is what Dillon wanted.

The more Mellanni used the traditional funnel, the more Dillon knew something was missing.

" [The old funnel] was expensive for lead generation. Non-personalized messaging was an issue, as well as a lack of audience segmentation and customer preferences. We were relying on subject lines to increase open rates, and if you don't nail it, you miss the sales opportunity."
So he rethought his approach to acquisition for Mellanni, and focused on moving from email to ManyChat in hopes it would improve the key metrics email was lacking.

Why ManyChat?
If it were up to Mellanni, they'd happily be talking to customers and handing out coupons face-to-face during a product launch. But like any eCommerce strategy, Mellanni needed to recreate that experience for customers in the digital world, which meant bringing on a 24/7 sales partner to help generate buzz and drive conversions.
Considering 97% of shoppers look for deals when they shop, it was key for Dillon to find a way to naturally incorporate coupons in his conversations:

"Being able to inject your own coupons into conversations was huge for Mellanni. We easily hosted coupons on ZonPages and set up an external request within Manychat to integrate the coupons. Each customer got their own code, which helped create a personal relationship with customers, and brought added value to the conversation. Once we started doing this, we noticed the cost per lead was the lowest we'd seen for a product release."
Using ManyChat, they used conditional logic to send daily coupon limit reminders and create urgency for the campaign.

Driving Amazon Reviews on autopilot
Reviews are the backbone for any Amazon seller. People trust them — so much that even going from zero to one review can improve the likelihood of shoppers clicking "Buy" by nearly 65 percent.

Knowing this, Dillon was also able to set up a review system in Mellanni's ManyChat bot to drive positive Amazon reviews, and deter bad ones:

"To position Mellanni for success, we set up a sequence that allowed us to solve bad reviews before they went live on Amazon. If someone gave them a one to three-star rating, we'd ask them to leave feedback in the bot. If they gave four or five stars, we'd push them to Amazon."
Mellanni has put in work to become an Amazon best-seller with over 57,000 positive reviews. This new system helped drive not only more positive reviews, but also gain insight into customer problems — an invaluable asset for any online store.

ManyChat serves as a polished digital salesperson for eCommerce stores, without sacrificing the human touch.

Our external requests and integrations help you pull any information — from coupons to demographics — to make your bot more relevant and friendly, which means you can automate and scale the customer acquisition process.
Results
With ManyChat, Dillon has been able to streamline lead acquisition and product launches for Mellanni. It went so well, they've continued to run the campaign and have seen incredible results:
6,000 coupons claimed.
$150,000 in duvet set sales.
Hundreds of raving reviews.
Want to sell more online like Dillon? Get your free ManyChat account and start building an eCommerce Messenger bot today.