How USA Wholesale Reduced Customer Support Costs by 60% With ManyChat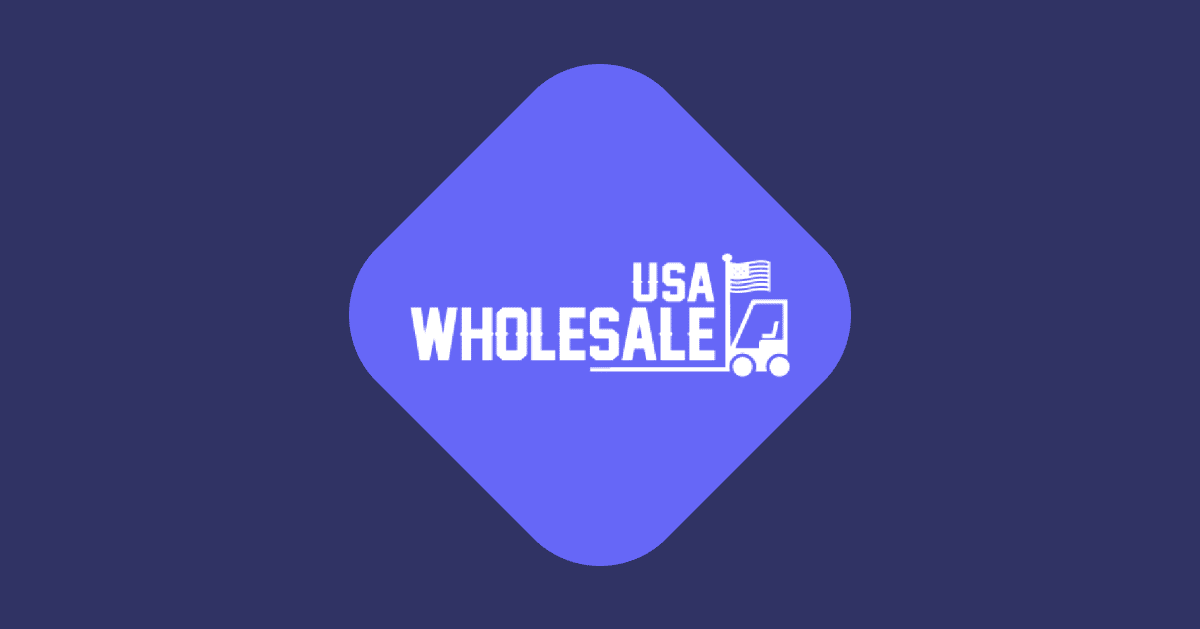 Overview
USA Wholesale is a wholesale distributor focusing on beauty products from brands like Revlon, L'Oreal, Maybelline, and other popular brands. Based in Fort Lauderdale, Florida, the brand sells to B2B and B2C clients in the U.S. and Latin America and is growing fast.
The increase in demand for its products led to a rise in customer support inquiries that the team manually managed through a WhatsApp Business account. However, this was time-consuming and tedious for agents. USA Wholesale knew it needed a centralized system to scale more efficiently and improve its customer support.
The brand collaborated with ManyChat Agency Partner Chat Blender to implement an omnichannel customer support system that automated responses to FAQs and qualified leads for sales. Their efforts led to a 150% increase in agent productivity and a 60% reduction in customer support costs annually.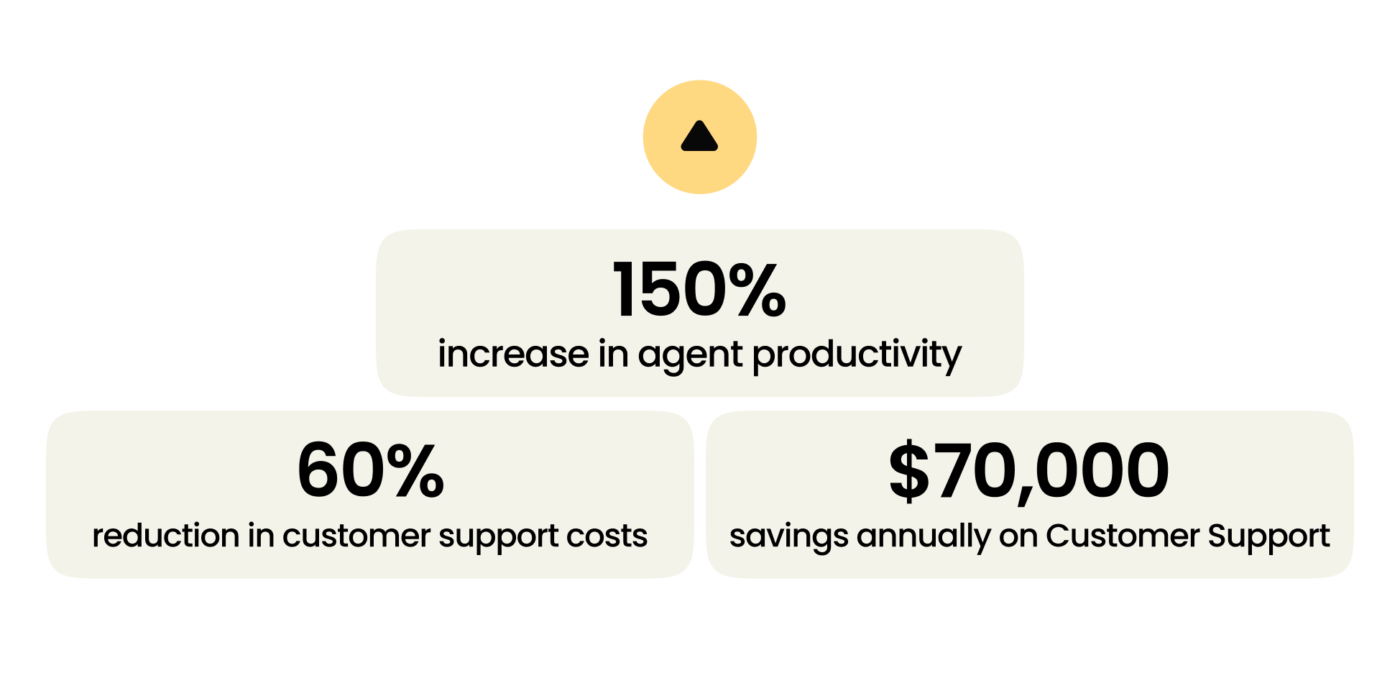 Challenge
USA Wholesale had been using WhatsApp to manage its support operations. Support agents manually responded to every customer inquiry, which had worked in the company's earlier (and smaller) years. As USA Wholesale began to grow its customer base, it became clear that manual support was too time-consuming and didn't scale well with its operations.
Agents had to answer common questions repeatedly—whether the company considered the lead to be qualified or unqualified—which was an inefficient use of their time.
Goal
USA Wholesale wanted to run a more efficient customer support operation that would provide service and produce more qualified leads.
Approach
Omnichannel support. USA Wholesale wanted to meet customers on their preferred channels so it began to offer customer support through SMS, Instagram, Facebook, WhatsApp.
Messenger-based qualifying process. Chat Blender created an FAQ bot that guided potential customers through the support journey without human help. People could get information about products, brands, loyalty and affiliate programs, or connect with an agent through email, live chat, or WhatsApp.
Lead segmentation. The Chat Blender team used a series of Tags to collect information about each user in the bot. Thanks to these Tags, agents had a 360-view of an individual's user journey when a shopper reached customer support.
ManyChat Live Chat. USA Wholesale was able to directly connect with leads through Live Chat once they were ready to buy. The bot assisted leads day and night by either sending them straight to the website to make their purchase or connecting them to a sales rep for human assistance for larger orders.
Running an omnichannel support system
USA Wholesale had relied on WhatsApp messaging for support and sales in the past, but was now eager to try a new customer service system that handled FAQs and segmented quality leads for sales teams.
With Chat Blender's help, the wholesaler decided to test whether an automated, omnichannel support system would improve agent productivity and lower support costs.
The system leveraged several of ManyChat's features, including Flow Builder, Tags, and Live Chat.
1. An informative Welcome Message
When people went to USA Wholesale's Facebook Page to contact the company, they conversed with the brand's virtual beauty consultant in Messenger. The virtual consultant would ask the user a series of questions to learn about their business and goals. The video below shows one potential user journey, from introduction to a range of possible options for the customer. Ultimately, the user ends up opening a live chat ticket for the brand to reply to appropriately in this example.
The brand offered many entry points into a conversation with its bot, including paid ads (SEM), social media marketing, and Facebook comments. It wanted to get to know potential customers and understand what they needed.
Based on the user's responses to the questions, the bot would guide them towards a specific flow: FAQ, main menu, or Live Chat.
2. Messenger-based menus
Chat Blender created a carousel menu in Messenger to help people find information quickly. These included menus for shopping the catalog by brand or category, learning more about USA Wholesale, affiliate and loyalty program information, and more.
3. FAQ flow
Chat Blender also designed an interactive FAQ flow using a carousel menu. The image displayed the questions in white text on a pink background. Users could swipe through the questions and get an answer by clicking on the Read Answer call-to-action (CTA) button.
4. Live Chat
Chat Blender created a Live Chat path for people who needed human support, regardless of the channel they came from. Since USA Wholesale's support desk was only open from 9 am to 5 pm, Monday through Friday, Chat Blender set a Condition block to check the time and date a request was submitted.
During operating hours, the chatbot would send the user to a support agent. When the support desk was closed, the user would receive a message containing USA Wholesale's hours and a promise that an agent would be with them as soon as possible.
Below is an example of how one rep can serve a customer over three different channels! (Notice that Instagram, SMS, and Facebook are all easily accessible from one place.) Also, take a look at the snippets of pre-written answers at the bottom, which allow the reps to answer questions with the click of a button.
Conclusion
The ongoing campaign, which began in April 2021, proved that omnichannel support supplemented by automation could significantly improve agent productivity. Results included:
150% increase in agent productivity
60% reduction in customer support costs
$70,000 annual savings on customer support
Want to grow your business? Start free with ManyChat today.
Los contenidos de este blog han sido elaborados de forma independiente y sólo tienen fines informativos. Las opiniones expresadas son las del autor y no reflejan necesariamente los puntos de vista de ManyChat o de cualquier otra parte. Los resultados individuales pueden variar.