Now Anyone can Tag Products on Instagram … Here's the Scoop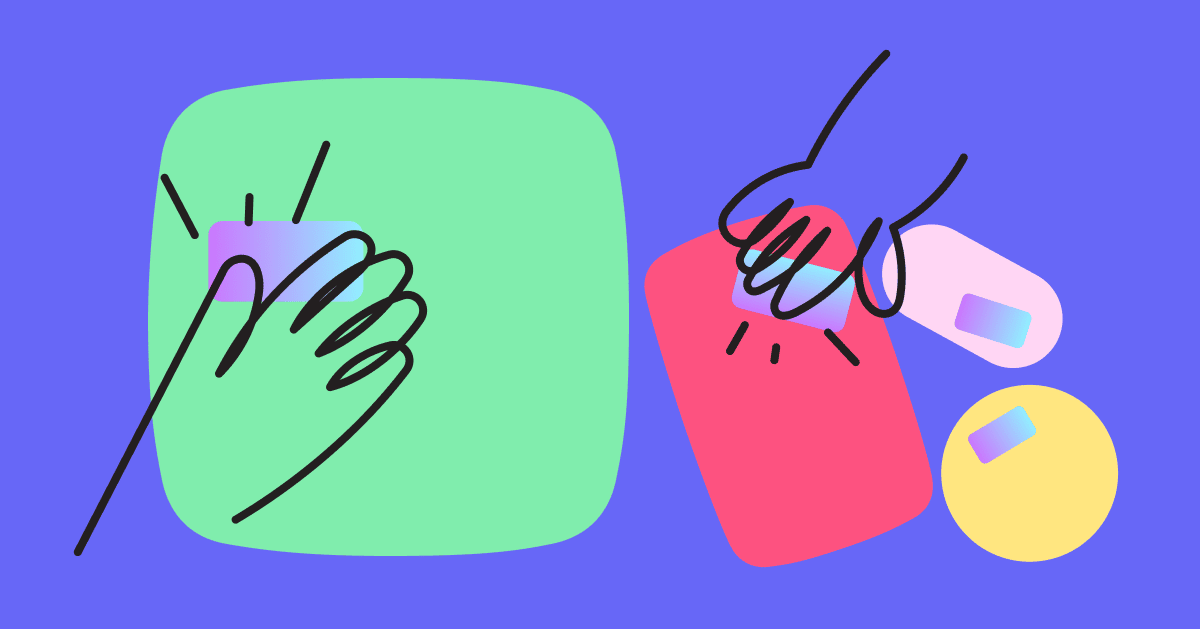 Instagram is on a mission to become a hub for eCommerce sales. In 2016 the platform launched its "product tagging" feature, enabling business owners to tag products in their IG feed to take customers straight to their shops, increasing engagement and overall sales. The feature then expanded from static posts to videos and Reels.
Later, Instagram introduced the addition of native checkout features, which allows users to purchase products directly from tags. This eliminated the need to take users off of the channel, letting them stay in the app from start to finish.
Today, that feature has been expanded once more to give everyone the ability to tag products. What does this mean for business owners? We'll show you.
What is product tagging?
Product tagging is a feature that Instagram introduced to allow businesses (with an Instagram business account) to link product pages to items featured in posts. For example, if a clothing company posted a picture of a new sweater, a user was able to click on the image tag to go to the shop where that sweater was sold. The user could then purchase from within the Instagram app, creating a convenient and streamlined eCommerce experience.
This was monumental for business owners because, as it turns out, they were losing tons of business simply by having users leave their Instagram feed. Instagram wasn't too thrilled with it either and made the change to appease both parties.
Who's allowed to tag products?
As of March 2022, anyone can tag products on Instagram. Prior to the change, only business owners were allowed to tag their own products, and the products had to be in their Instagram shop. Now, users can share their favorite small business with all of their friends and followers, creating major growth potential for business owners.
However, there can be some downsides to this feature that business owners need to be vigilant of.
What if I don't want my product tagged?
The problem then becomes getting unwanted tags from unwanted users. For example, if you have a user tagging your product in a non-favorable light, you, as the business owner, have the power to remove the tags, as well as limit their ability to tag your image.
The issue is catching the tag as early as possible to prevent bad publicity from being shared. To combat this, Instagram will send you a notification any time your product is tagged. You can then choose how to proceed.
What's the benefit for businesses?
Instagram is pushing for more transactions on its platform, and this new tag-for-all feature is in line with that goal. As for businesses, they reap the rewards of:
Incentivization. Businesses can now incentivize users to make tags and link back to their products. Since Instagram informs businesses who tagged them, they can reward influencers and active users that tag more frequently.
More eyes on the product(s). More people tagging leads to an increase in who sees the brand, which can lead to even more users tagging products.
Increased sales. The more people you have seeing and sharing your brand, the more likely you are to increase your sales.
How to encourage customers to tag you
This is where brands can benefit from utilizing their arsenal of tools to encourage product tagging. One of these tools is the ManyChat Instagram integration. Here's how you can use our chat automation tool to drive more customers to tag and increase your sales:
Incentivize through chat marketing. With ManyChat, you can set up personalized conversations that offer promotions for users that tag your product in their posts, videos, or Reels.
Interacting through comments. Anyone who comments on your brand with a special keyword you choose can automatically be picked up by your automation. They will then receive a DM that asks them to tag your product.
Other ways to encourage your audience to tag you include:
Responding with gratitude when you get tagged
Featuring users that tag your product
Just asking
Tag! You're it!
For business owners, this new tagging feature plays into Instagram's long game of becoming a pinnacle in eCommerce shopping. And you should be taking full advantage. Encourage users to tag your products, and reward them when they do. Utilize the success of micro-influencers by encouraging them to tag as well.
Most importantly, whenever your business posts Reels, Stories, or static images, don't miss an opportunity to tag your products for easy access by your customers. For more on increasing your engagement or your sales, check out ManyChat Instagram automation.
Want to see how ManyChat can lend a hand on Instagram?
Los contenidos de este blog han sido elaborados de forma independiente y sólo tienen fines informativos. Las opiniones expresadas son las del autor y no reflejan necesariamente los puntos de vista de ManyChat o de cualquier otra parte. Los resultados individuales pueden variar.