8 Ways to Streamline Your Checkout Process to Avoid Abandoned Carts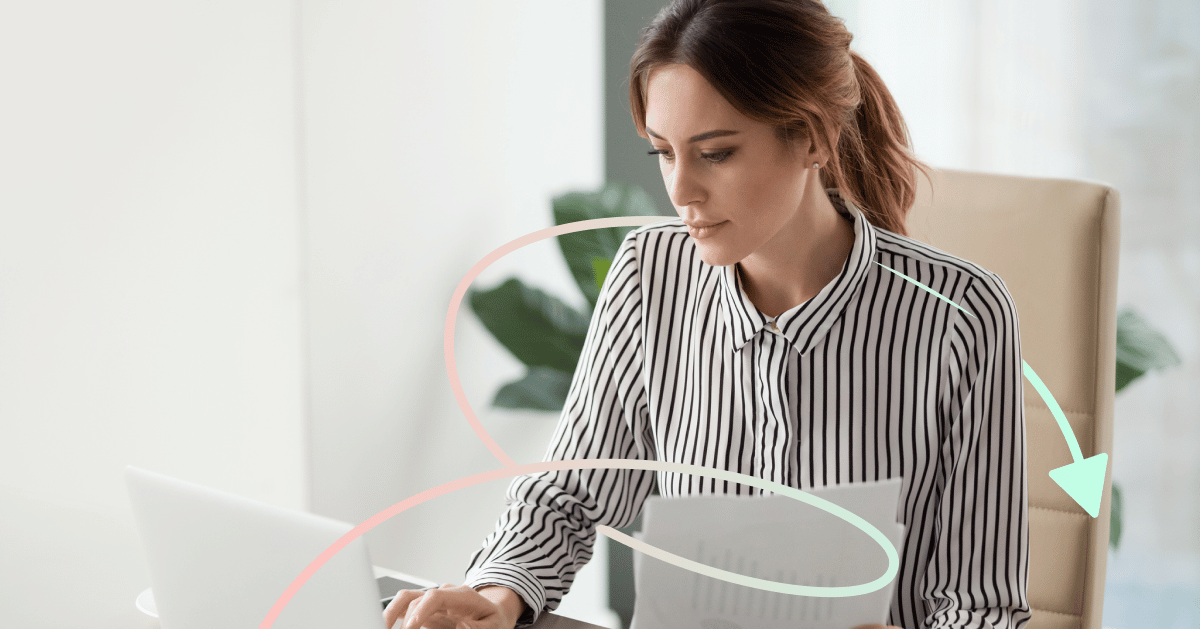 There's a lot that goes into the checkout process when setting up your eCommerce store. Most eCommerce sites would be happy to convert four out of ten customers who have added items to their cart. A recent consumer survey by eCommerce consultants Baymard placed the average abandonment rate for a checkout page at 69%.
You spent all this time working on messaging, getting customers to visit your store, and add products to their cart only for them not to purchase because something stopped them from going through with it. Optimizing the checkout process is a great way to prevent lost sales. Here's why you should focus on optimizing the checkout process.
Why you should optimize the checkout process
Not every customer is willing to go through with their purchase. The checkout process is vital to get right because it directly impacts your sales. For example, let's say your store did $100,000 in sales last month, with 30% of checkouts being abandoned. Even recovering 10% of those checkouts would result in an extra $10,000 for your brand. That's a lot of money that could be easily recovered with a smooth checkout process.
If you optimize the checkout process, you can prevent lost sales from happening in the first place. And you can improve loyalty by showing customers that placing an order is easy in case they want to purchase from your brand again.
What goes wrong during the checkout process?
There are many reasons why a customer abandons the checkout process. Some of the most common reasons for abandoning a checkout include:
No option for guest checkout
No social proof or reviews of your products
Shoppers don't like being surprised by fees for shipping and other unexpected costs
Multi-step checkouts drive shoppers away
Uncertainty of shipping costs / no free shipping
Poor website navigation
The customer is window shopping
Shipping costs – the #1 reason for checkout abandonment
Shipping costs are the single biggest reason for checkout abandonment. Almost half of the abandoned checkouts occur because of high or unclear shipping costs. With shipping costs rising every day, merchants are unsure how to keep shipping profitable while meeting customer needs. You could offer free shipping, but that cuts deeply into profits if customers place small orders.
How to optimize the checkout process
All of the above issues can potentially cost you sales. But fret not. Here are some proven suggestions to optimize the checkout process to drive sales.
Use a mobile-first checkout process
Mobile devices are here to stay. If you don't optimize for mobile, you'll lose sales. Mobile commerce now accounts for 25% of online sales. Ensure your website is mobile-optimized, so customers don't have to view your website's desktop version on their mobile devices.
Guest checkout is required
Do you like creating a new account whenever you purchase from a new brand? Probably not. So expecting your customers to do the same isn't recommended, which is why you should offer a guest checkout with the option to create an account after the sale is made.
Registration is a significant source of friction on websites. Offer a guest checkout so users enjoy a smoother experience. And ideally, only ask for this once they've completed the order.
Capture emails early in the checkout process
As some point, you should capture the customer's email address before the checkout process begins. You can use pop-ups, newsletter subscriptions, and other methods to capture email addresses. Why is this important? If the customer abandons the checkout process, you can send them an email to potentially recover the lost sale.
Keep the checkout page simple
Distractions can cause customers to click away if they see something else on your website. Remove the header and footer from your site so customers aren't enticed to click away from the checkout page.
Prevent shipping cost surprises
The easiest way to do this is to offer free shipping. If you're worried about the costs of free shipping on your business, implement a minimum purchase threshold, so each shipment is still profitable for your business. Or you can set up an Amazon Prime-like membership to save on shipping costs.
Provide multiple payment options
With digital wallets and buy now pay later solutions becoming more popular, you should implement these payment methods to make the checkout process smoother for your customers. Not everyone wants to enter their credit card information, so these alternative payment methods offer an easier way to complete orders.
Don't rely on coupons
If you bring too much attention to your coupon field, visitors will end up leaving your site to find coupons and fail to return if they can't find any coupons. Use coupons sparingly.
Cross-sell and up-sell
Another powerful technique to increase your sales is up-selling and cross-selling. Up-selling is the practice of recommending a more expensive (or more fully-featured) item in the product line that may better serve customer needs, whereas cross-selling is designed to sell additional related products or features. Both approaches are effective in increasing the price of their total order.
Conclusion
Once the checkout process has been optimized, you should see a noticeable increase in sales. Continuously optimize the checkout process is a great way to grow your online business. The smoother the checkout process, the easier it'll be for customers to complete their orders.
Grow your eCommerce business with Chat Marketing. Get started with ManyChat today.
Los contenidos de este blog han sido elaborados de forma independiente y sólo tienen fines informativos. Las opiniones expresadas son las del autor y no reflejan necesariamente los puntos de vista de ManyChat o de cualquier otra parte. Los resultados individuales pueden variar.