4 Restaurant Advertising Ideas to Help You Gain More Customers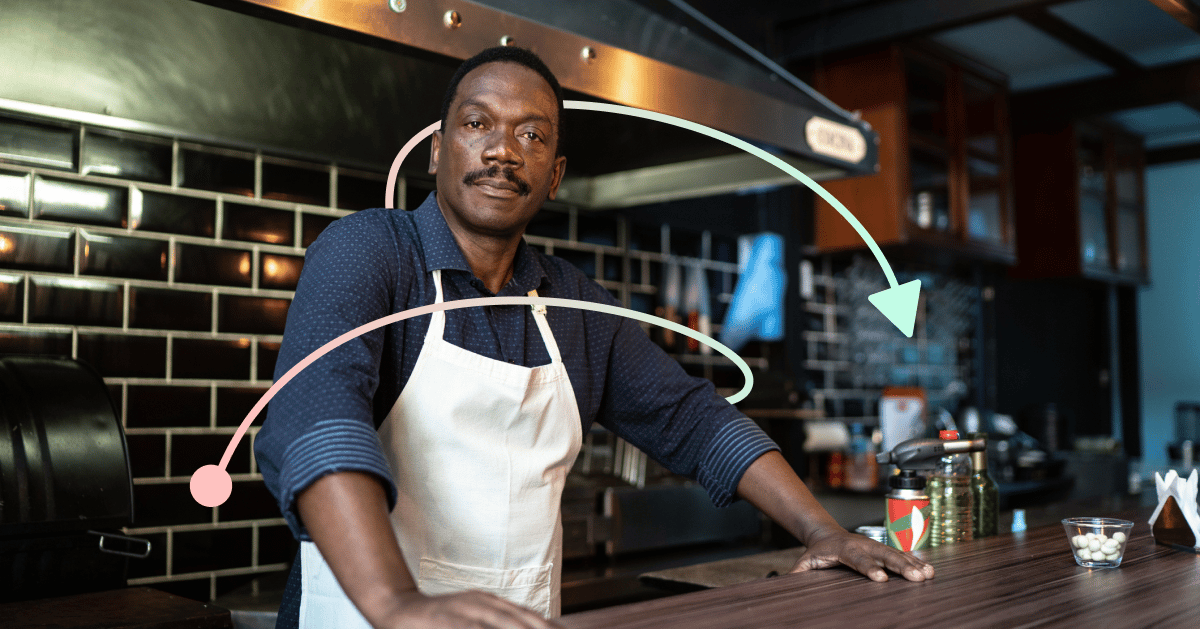 Restaurants are going to be feeling the ripple effects of COVID-19 for years to come, but that doesn't mean you should throw in the towel. You've worked hard to build your business, so don't give up on your life's work. Instead, reinvent what it means to be an entrepreneurial restaurant business.
The pandemic has been a public health lesson we've all had to learn (sometimes the hard way), and moving into the future means finding ways to adapt to our new reality. As a restaurant owner or manager, your marketing strategy will be crucial to your customer acquisition plans over the next several years.
Here are a few ways to build trust with your community, reach more people, and remain resilient in spite of the unexpected.
New, timeless rules of restaurant marketing
Restaurant marketing has changed rapidly over the years, but some things also stay the same. Here are some ways to advertise your restaurant.
1. Health and safety value statements are crucial
It might be a bit of an understatement to say the pandemic has made people more aware of public health, which is why it's even more important for your business to explicitly lay out what you are doing to meet health and safety protocols.
In an excerpt from The Nation's Health, a publication for the American Public Health Association, Melanie Padgett Powers wrote:
U.S. public health has long been considered a behind-the-scenes operation, working across all areas of American life to protect communities, despite little recognition and diminished funding. But in some ways, the coronavirus pandemic changed that.
Suddenly, public health terms became common household phrases: flattening the curve, physical distancing, contact tracing, herd immunity, and even R naughts.
So what are you doing to ensure that people who dine at your restaurant will stay safe? Are you COVID testing your staff, improving your ventilation, enhancing your cleaning protocols, getting vaccinated, adding contactless menus, and/or offering outdoor dining?
Keep in mind, people may think twice about whether they want to leave home or not, and being extra mindful about the places they do feel comfortable visiting. For this reason, it's important to make sure your safety protocols are visible and accessible through platforms like Yelp and Tripadvisor, as well as on your website.
2. Experience makes good food even better
Beyond eating some amazing food, the overall dining experience has always been the heartbeat of a successful restaurant. When people go out to eat, they're most likely looking for a fun, relaxing, and uplifting atmosphere. That's why restaurants are such a core part of human culture — across countries and societies.
And now, experience matters more than ever.
For the last year — and potentially beyond — people are staying home a lot more. Going out means taking a break from isolation to explore a change in ambiance. As your restaurant earns a reputation as a fun place to be, first-time diners turn into repeat customers who share photos on social media channels like Facebook, and further contribute to the enjoyable atmosphere.
Besides decorations and ambiance, here are a few ideas and "bonus" experiences for restaurants to try:
If you're hosting a happy hour outside (with enough social distancing, of course), consider hosting a live band for a music-filled evening.
Host a food event where people can sample multiple dishes or specials.
Create a social media campaign that encourages your diners, whether they are coming to your restaurant or getting takeout, to share photos of what they ordered on a social platform.
3. Social experiences matter more than ever
People are craving more than just a positive ambiance to counteract their isolation. Even before COVID, the world was experiencing a loneliness epidemic. Now, people are spending even more time in front of screens, working, and skipping out on social gatherings.
You already know that great food is just the first step to a wonderful restaurant experience. So how about bringing people together in new, socially-distanced ways.
For instance, host a video game night for people ordering takeout, a standup comedy event, a talent show, or a socially-distanced mobile board game tournament. Especially if you offer outdoor dining, vaccines are prevalent, and contact between people is minimal, there are opportunities to create thoughtful and well-loved social experiences.
Why not reinvent the meaning and purpose of a local business? After all, people appreciate opportunities to reach out and connect with others. And even with social distancing, these connections are still possible.
Ready to scale your restaurant? Learn how ManyChat can help you succeed.
Restaurant advertising ideas
With your unique value proposition and business foundation in place, you're now ready to begin advertising your restaurant. Regardless of which marketing channels you use, your messaging and positioning need to incorporate the foundations mentioned in the section above.
Here are some tactical advertising strategies to augment an already strong foundation.
1. Send postcards to local customers
Are you hosting a reopening, celebrating a new outdoor dining area, or creating an event? If so, you need to let people know — with plenty of advanced notice so your customers can make plans.
For a local business, postcard campaigns are a fun and great way to reach people in your area. Plus, postcards are especially valuable for breaking through digital noise and clutter since they are tangible marketing collateral that ends up directly in your future customer's hands.
When you send your postcards, imagine you're sending an invitation rather than an advertisement for a restaurant business. "You're invited to our karaoke night!" communicates a very different message than "Come see our special!"
The biggest challenge of running a postcard campaign is executing the mailing. How do you look up so many addresses, personalize each newsletter, create amazing designs, and pay postage?
One solution: Use a platform like Canva for design and a mailing automation brand like Lob to coordinate the logistics of sending bulk mailing.
2. Advertise on Nextdoor
Nextdoor is a platform designed to bring together neighborhoods. People in local communities join Nextdoor to have meaningful conversations about crime, events, local government affairs, and other important topics.
Nextdoor also has advertising solutions for local businesses and corporations. (Read more about these tools, here.) Here's a brief overview:
Local deals. Share discounts and promotions with a specific neighborhood.
Neighborhood sponsorship. Create automated placements, share offers, and target information by zip code.
Sponsored posts. Bigger companies that have $25,000+ to spend per month can access more in-depth advertising offerings.
The value of Nextdoor is its emphasis on neighborhoods and communities, and local restaurant advertising campaigns fit into this ecosystem naturally.
3. Create a Billboard
Did you know that you can secure placement on a billboard for as little as a few hundred dollars?
And with AdQuick, a platform that's built a network of billboards in countries around the world, it's pretty easy. AdQuick has a programmatic network, so you can bid on ad placements similar to how you would when launching a digital marketing campaign.
By placing your billboard in a highly visible area (i.e., where there are pedestrians or commuters), you can capture peoples' attention in a meaningful way. AdQuick also has technology that lets you analyze foot traffic and quantify views.
4. Facebook and Instagram ads
For restaurants looking to reach local audiences, targeted Facebook and Instagram ads are a great way to increase awareness for your brand. You can easily set up ads that lead to a conversation with your Messenger bot. With the ads, you can easily set up a restaurant-focused chatbot that engages with customers to offer special deals or even take their pick up orders automatically.
Last but not least
Advertising is a mechanism to build relationships at scale. The key to any successful strategy is to create empathetic, human bonds.
A restaurant is more than just a place to get food. It's a place for people to unwind and a pillar within the community. People are eager to reemerge and seek out human connections again — it's part of our biology and species, after all — and a restaurant's revival and path forward during the pandemic is dependent on this human connection.
Ready to scale your restaurant? Learn how ManyChat can help you succeed.
Los contenidos de este blog han sido elaborados de forma independiente y sólo tienen fines informativos. Las opiniones expresadas son las del autor y no reflejan necesariamente los puntos de vista de ManyChat o de cualquier otra parte. Los resultados individuales pueden variar.