How to Sell Photos Online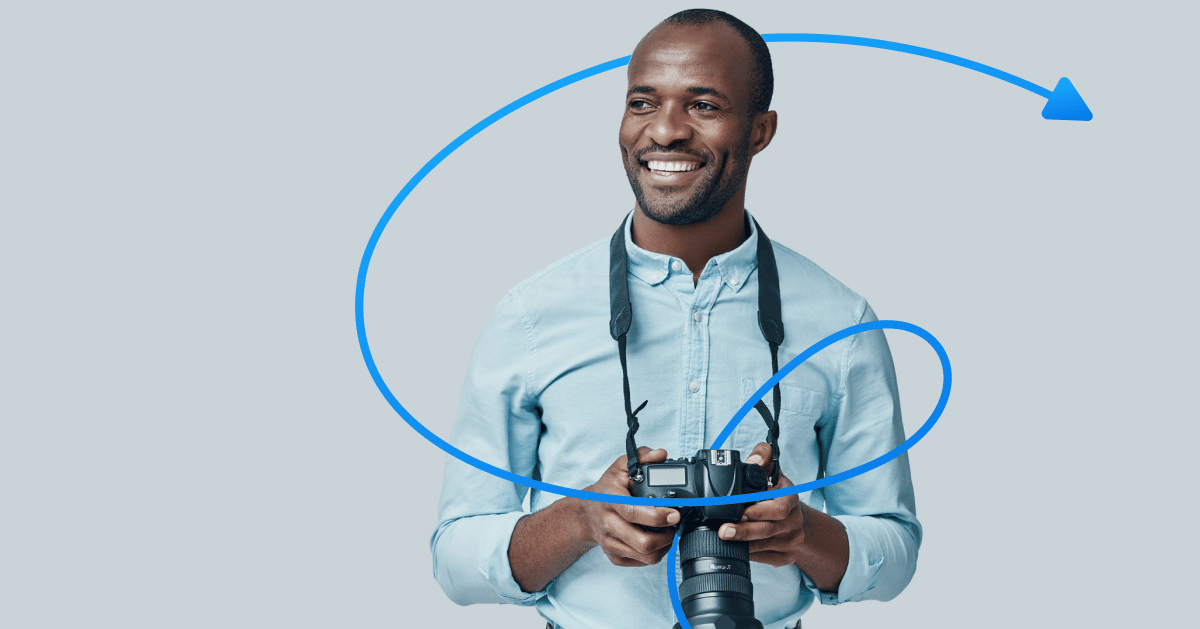 Earning money by doing something you love to do is "the dream." Fortunately, many of us live in environments in which achieving this dream is entirely possible. The ease, convenience, and vast reach offered by the internet and digital technology make doing what you love tantalizingly within reach.
Whether you're self-taught or hold a degree in photography, as long as you have the talent and the creativity to thrive in this field, you can earn money as a photographer by harnessing the power of the internet.
There is a clear market for both stock and on-demand photography. Bloggers use pictures to make their articles and social media presence more appealing. Students use images in academic work. Businesses include photos in their marketing campaigns to help attract their target market's attention. Countless individuals download photos from the internet every day using image marketplaces like 500px, Adobe Stock, Getty images, and more. And, of course, there are countless weddings, religious coming of age parties, and corporate events where photographers are in high demand.
This guide will tell you everything you need to know about selling photos online, so you too can live the dream.
Find your niche
Before you can sell your work, you need to promote it—and an online portfolio is the perfect way to do so. When it comes to creating a stellar online portfolio, the best advice to follow is to find your niche. Figure out what kind of photographs YOU like to take. Identify your personal style and use it to guide the rest of the process.
Popular photography niches include:
Wildlife photography
Fashion photography
Landscape photography
Still life photography
Portrait photography
Events photography
Street photography
Architecture photography
Documentary photography
Photojournalism
Newborn photography
Macro photography
Sports photography
Food photography
Stock photography
Long exposure photography
Know your audience
Finding your niche is crucial because it helps you define your work field, provides you a place to start, and keeps you focused. But once you have that figured out, you need to learn more about the type of people who will be buying your content. For example, suppose landscape photography is your niche. If that's the case, you'll need to determine what kind of landscape photographs are the most popular with your audience and what kind of photos people are most interested in buying.
You can use Google to answer questions like, «Are cityscapes more popular than natural landscapes?» Finding the answers to these queries will help you better understand your audience's needs and preferences.
Understand what sells
You need to understand what sells if you want to make a career out of your photography hobby. The internet is rife with royalty-free images competing with purchasable pictures. However, clientele for paid images are far more detail-oriented, specific, and focused on quality. Serious buyers won't hesitate to spend money on the desired photo. More casual photography users (or those with smaller budgets) are willing to lower their standards so they don't have to shell out for the perfect shot.
As a seller, you need to understand the difference between these two buyer personas and market your photos accordingly. It is not a good idea to set a high price for a generic photo when buyers can find similar options elsewhere for free. However, if you have created something genuinely unique, you can reasonably expect to fetch a higher price.
The most popular images are people from diverse cultures, food, tools, travel, and nature, among others. To understand a particular trend's current popularity, explore platforms like digital image marketplaces and see which images buyers have purchased the most and which ones are included in their «most popular» list. Once you create a portfolio of your own, you can also measure one of your image's performance against another's to understand what sells.
Develop your own point of view
Once you have settled on your niche and spent enough time to know your audiences, use that information to "develop your perspective" to guide your future decisions.
Developing your perspective will help you market your content and give you ideas about what content to create. Your personal point of view enables you to establish your style and unique brand, helping distinguish you from other professional photographers.
Sell photos online
Selling photos online can be a source of both active and passive income. To earn the former, set up an online portfolio that will net custom photography orders from individuals and businesses. Creating an online catalog of non-curated shots can become a passive income source. You can either set up your eCommerce store or sell through stock photography websites.
Top platforms for selling photos
Adobe Stock, Shutterstock, Enviragallery, Etsy, 500px, Snapped4u, Crestock, and Photoshelter are some of the top platforms you can use to sell your photos. All these platforms are stock image websites that buy partial or complete ownership rights over your photo and give you a cut of the profit when the images are sold.
Another excellent platform for selling photos online and establishing your portfolio is Instagram. You can leverage Instagram advertising to promote the images you create and drive sales.
Creating a photography website using WordPress is also a stellar way to showcase your art and sell it. You can add widgets like Fotomoto to your site (which handles the sales process for you) to allow you to focus on taking exceptional shots.
If you want to avoid the hassle of packing and printing, you can use platforms like Fotomoto to make your job easier. Fotomoto is a widget that you can integrate into your WordPress site to make selling, printing, and packing photos easier.
Selling prints vs. digital copies
You don't have to decide between selling digital copies and selling prints; instead, target a wider audience by doing both at the same time. Use platforms like Etsy (a known platform for selling unique goods) to get your brand and products out there without investing too much time and effort.
Etsy's main benefit is its access to a much larger audience than you'd generally find with the regular stock photo websites. That said, adjust your prices accordingly because printed images are a physical product and you'll have to accommodate for the cost of printing, packing, and delivery.
Promote your brand through social media
With over 3.6 billion people using social media today, utilizing these platforms to promote your brand can be a great way to reach larger audiences. As a photographer, you can create a photography profile on platforms like Instagram and use it to establish your brand. You can also pay for advertising and promote your posts to ensure that they reach as many people as possible.
Social media platforms are more than channels to boost brand awareness; they can also directly generate sales. There are numerous photographers on Instagram who sell their photos without using any other sales platforms.
Sell stock photography
With the increase in digital content creation, the market for stock photos is rapidly expanding. If you have a camera and the right photography skills, you can easily sustain yourself as a stock photographer.
Best places to sell stock photos
The "best" online platform for selling stock photos depends on your preferences. Some platforms, like Adobe Stock, provide a higher percentage of the profits than the competition; other platforms allow you to retain more rights over your photos. Platforms like Alamy, iStock, 500px, Etsy, and Shutterstock are worth exploring.
Understanding licensing
Before you set out to sell photos using stock photography websites or otherwise, it is imperative to understand the concept of licensing. A photo license is a contractual agreement made between the person who owns the rights to the photo and the entity intending to use those photos.
The licensing you use determines what rights you give the buyer. Some stock photography websites don't allow you to use your name with the photos. Others allow you to retain ownership of the pictures and the rights to sell or distribute them. Whether you are selling the images to a business, an individual, or uploading them on a stock photography marketplace, understanding the type of license you agree to will allow you to determine how you'll be compensated and otherwise known as the photographer.
Types of licenses
There are certain licenses that allow the authors to retain rights for the images they create; with other types, the author willingly gives up any claim on the image. The licensee (buyer), then, is the one who can use the image as he or she pleases ( even claiming ownership in some cases).
When selling photos, it is vital to understand which photos you should sell as non-exclusive images and the consequences of selling an image with exclusive rights. Here are some common types of photo licensing methods that will help you better understand the concept of licensing.
Commercial licenses
Commercial licenses allow buyers to use the images for (surprise!) commercial purposes. Businesses need commercial rights to include your pictures as part of their marketing campaigns or for other commercial activities.
Editorial licenses
Unlike commercial licenses, editorial licenses do not allow the use of a photo for selling something. However, they do allow the use of the picture for illustrative purposes in a magazine, article, or a digital platform. "Editorial only» images cannot be used for any commercial purpose.
Exclusive licenses
Exclusive licenses give the licensee the proprietary permission to use the image as they see fit. When giving someone an exclusive license to an image, keep in mind that you won't be able to sell that image to another person. If, after selling an image's exclusive rights to one client, you try to sell it to another or put it up on your photography website for downloads, the first licensee can file legal charges against you.
Non-exclusive licenses
When you sell a non-exclusive license to a client, it permits them to use the image, but it doesn't take away your right to sell the same image to other people. This means that you can keep earning money from the same picture by reselling it. Non-exclusive rights also prohibit the licensee from selling the image to someone else.
How to copyright your photos
You own the copyrights to your photos as soon as you create them, and you continue to own them unless you willingly transfer the rights to someone else through a license. However, there are things that you can do to ensure that your photos are copyrighted and safe from disingenuous individuals who try to use them without paying you.
The «poor man's» copyright
The poor man's copyright is a method that can help image authors prove that an image belongs to them, but it is not a replacement for official registration. To implement this method, mail a copy of the image to yourself using registered mail and keep it unsealed.
The date on the unsealed envelope acts as evidence to prove that you owned the work on a specific date. Having a poor man's copyright may help you in some situations, acting as a shred of weak evidence in your favor, but it has no legal standing otherwise. The law doesn't recognize poor man's copyright.
Registering your copyright
You own the rights to your photos as soon as you take them, and you do not need to register yourself with a copyright office to be protected by copyright law. However, the option to register your photos' copyrights is still available and can prove very beneficial in the event of copyright infringement. Registering your copyright with a government agency will help you create an official record for the ownership of that image. If a breach occurs, it will be straightforward for you to prove you own the picture.
How to enforce a copyright
If you suspect that someone may have used your images without intentionally claiming them as their own (and without the proper knowledge about copyrights), you can reach out to them personally or through a mediator to settle the dispute. If you believe the infringement was intentional, you'll need to take the matter to court to enforce your copyright. You can take civil action against the entity to prevent them from using your images again or file criminal charges case.
Does a watermark copyright a photo?
If a watermark indicates that a photo is copyrighted, it makes copyright infringement difficult. Anyone who infringes on a watermarked photo cannot claim that they didn't know that the image was copyrighted.
A person who uses a copyrighted image without permission and removes the watermark to claim the photo as their own can land in significant legal trouble if the truth comes out. Because a watermark indicates that the image is copyrighted, it can help deter copyright infringement, but may not prevent image theft. There are many ways watermarks can be removed from an image using software like Photoshop.
Frequently asked questions
Selling photos online can be confusing. Here are some of the most common questions asked about selling photos online.
What type of photography generates the most money?
Fashion photography, wedding photography, portrait photography, corporate photography, and food photography are the highest revenue generators for photographers. Some of these categories make more money than others if the photos are personalized and taken on demand rather than generic, e.g., food photography.
What type of photos sell best on Shutterstock?
Landscape images that inspire wanderlust, modern work environment, candid moments of family and friends, and pictures signifying diversity are all among the top categories of photos that sell the best on Shutterstock. Other popular categories include food, travel, nature, and portraits.
Can I sell photos taken on my phone? Does Shutterstock accept mobile photos?
Yes, you can sell pictures taken on your phone. Shutterstock has even created Android and iOS apps that allow contributors to upload pictures from their mobile phones while they are on the go.
What stock photo site pays the most?
Alamy pays its contributors 50% of each sale. This rate is significantly higher than other stock photo sites, making Alamy one of the highest paying stock photo platforms.
What are image licensing agencies?
It's critical to understand how image licensing agencies work if you plan to sell your photos online. Image licensing agencies businesses that own the rights to several photos and authorize others to use them. The permissions granted to the clients by these agencies can vary from one client to another.
Conclusion
As long as you have a camera, an eye for photography, and access to the internet, making money through photography and "living to work" isn't terribly difficult.
To learn more about how ManyChat can help you sell photos, click the button below to get started with our SMS, Messenger, and email marketing software.
Los contenidos de este blog han sido elaborados de forma independiente y sólo tienen fines informativos. Las opiniones expresadas son las del autor y no reflejan necesariamente los puntos de vista de ManyChat o de cualquier otra parte. Los resultados individuales pueden variar.