A Guide to Using ManyChat for WhatsApp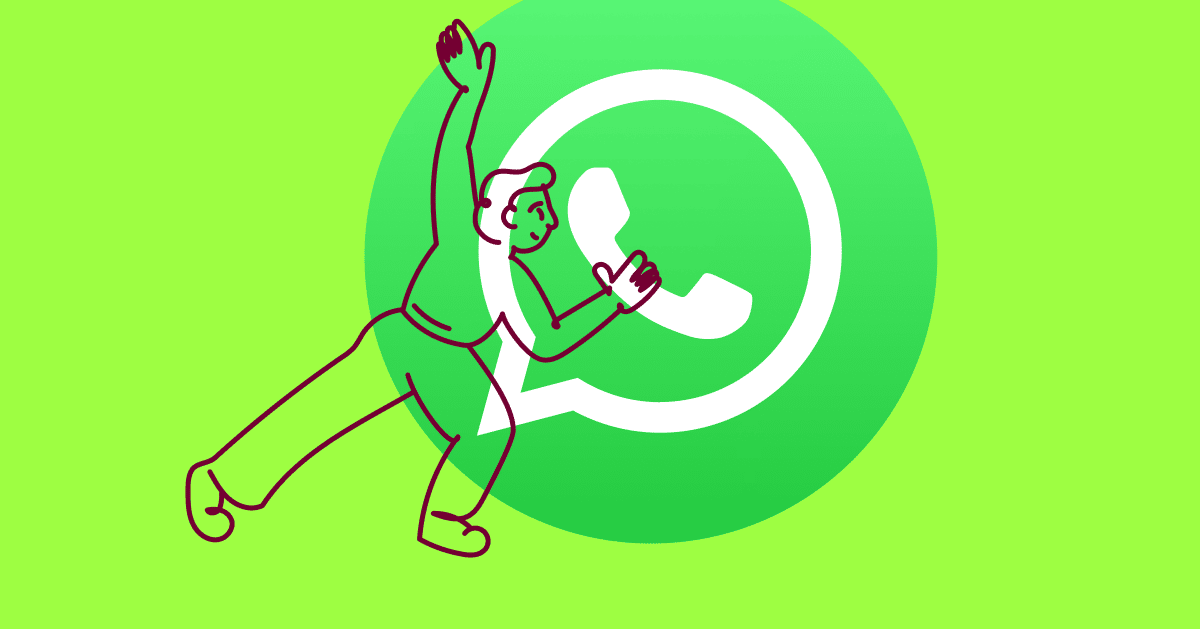 Engage, nurture and convert your audience now on WhatsApp!
ManyChat is happy to announce that we have officially fully integrated with WhatsApp and is open for all businesses to use.
As an official WhatsApp Business Service Provider, ManyChat integrates directly with the WhatsApp Business API, taking the developer's work away and allowing you to start collecting contacts in a few simple steps.
With ManyChat for WhatsApp, you are able to:
Increase leads by leading traffic straight to your WhatsApp Business number and recommending the best matching product/service in a personalized way
Provide instant and top end customer support by creating automated responses to customer's inquiries and decreasing your SLA and saving your business time
Capture important customer information like phone numbers and email addresses that can be used for retargeting on other platforms
And re-engage your customers after the 24-hour window closes by using Message Templates
Features for ManyChat for WhatsApp include:
Message Ref URLs & QR Codes: The ability to create specific links that can be easily sent to your customers and are automatically transformed within ManyChat into QR codes to display to your customers
Keywords: Design coupon, click-to-WA ad, and other Marketing campaigns to instruct your customers' to send you a specific Keyword or phrase
Bulk contact import: Import all your contacts in bulk via CSV file.
Broadcasting: Re-engage easily by broadcasting to your customers past the 24-hour window using Message Templates*
Attachments to Message Templates: Create more engaging, informative, and higher converting Message Templates.
Live Chat: Use Live Chat for your whole team to quickly answer and escalate conversations that are coming into WhatsApp and analyze in the Audience section for a more informed view of your customers.
Twillio number: Get a virtual number from ManyChat for your WhatsApp integration when connecting WhatsApp as a second channel.
Images, Videos, Files, and More: Build immersive conversations for your customers by adding images, videos, files, variables, and emojis to build a relationship with your customers and have them coming back for more.
*Additional Verification is required
What you need to know before getting started
WhatsApp is charged on a per conversation model in addition to ManyChat Pro based on the country and if the conversation is contact-initiated (inside 24 hours) or business-initiated (outside 24 hours). Learn more here
All contact-initiated conversations are open to all businesses but business-initiated conversations require additional Meta Business Verification
Facebook Business Manager admin access is necessary
The WhatsApp number you choose to use cannot be connected to an existing WhatsApp or WA Business Account. Using a new one is highly recommended
Getting Connected
Getting a WhatsApp number successfully connected to ManyChat can be done in a few quick steps. This next section goes further into how to get connected.
For new ManyChat users
Click Get Started Free
Select WhatsApp as the channel and give ManyChat all necessary permissions
Connect your Facebook profile that is an admin of the FB Business Manager account you'd like to connect with
For existing ManyChat users
There are three ways to add WhatsApp as a channel offering to an existing ManyChat account:
On the left-hand drop-down, select Create new account
In the Insights tab on the Home page under Channels
Within Settings > Channels > WhatsApp and press Connect. You will be given the option in this setup to be given a number provided by ManyChat free of charge or use your own
For existing ManyChat accounts, you can select to either use your own new phone number or have one given to you by ManyChat.
All Users
Create a new or connect an existing WhatsApp Business Account and Profile to ManyChat. These permissions are necessary to use ManyChat for WhatsApp correctly and get the expected behavior.
Connect your Facebook Business Manager and create the WhatsApp Business Profile to be associated with this number. As mentioned previously, we recommend using a new WA Business profile and number, if you would like to use one previously connected to another messaging software, please delete this number from the existing WA Business Account or other services. For any questions, contact our support team.
Add your WhatsApp Business Display name, this name should match your business's name and add in a category that best matches your business.
The last step requires verifying your Business Number so please enter the new number you'd like to use. Make sure that this number can receive calls and SMS messages.
After successfully verifying your business's number, you have successfully connected your WhatsApp number to ManyChat!
Additional Meta Business Verification for Business-Initiated Conversations
No additional verification is required to send messages that are inbound, aka "customer-initiated", but to send messages outside of 24 hours using Message Templates, aka "business-initiated", more Verification is required to pass through for your business. Follow the instructions below to get started:
Within ManyChat, we will guide you through how to get verified correctly.
Go to your Facebook Business Manager Settings>Security Center
When you see "Business Verification", select "Start Verification
Follow the on-screen instructions and submit the following: Certificate of formation, Articles of Incorporation, Business License, Business Tax File, Business utility or phone bill and a bank statement. 
Once all those steps are completed, verification can take 2-3 weeks at busy times so keep an eye out in your inbox and email for more information when Verification is approved/declined
After this verification is complete, you can harness the full power of ManyChat for WhatsApp and start re-engaging your customers with Message Templates. To use Message Templates, create your first one under Settings > WhatsApp > Message Templates. 
Select a category, topic, and create the message content. After creating the MT, it must be approved by Meta and then you are all ready to re-engage your customers after 24 hours within Broadcasts or any other re-engagement tactic.
Frequently Asked Questions
How much does ManyChat for WhatsApp cost?
ManyChat for WhatsApp is an additional charge on top of paying for ManyChat Pro. The pricing breaks down as the following:
Charged on a per new conversation basis (24-hour window) divided into two categories: Business-Initiated and Contact-Initiated.
Your first 1000 conversations per month are free
Pricing varies based on country. Learn more here
To use WhatsApp Automation, please load your ManyChat Wallet under Settings
A Business-initiated conversation is when a business starts a conversation by sending a message to the contact for the first time, or 24 hours after the contact's last message (24-hour messaging window). Business-initiated conversations must be sent via a Message Template.
A Contact-initiated conversation is when a business starts a conversation by replying to a contact's message. This type of conversation includes anytime a business replies to a contact within the 24-hour messaging window. Businesses can send an unlimited number of messages of any type during this window.
Can I integrate my WhatsApp account with other ManyChat channels?
Yes, you can connect your WhatsApp number to an already existing ManyChat account.
On the Flow level, while you cannot connect WhatsApp messages directly to other channels currently, you can collect emails and phone numbers to re-engage using ManyChat email and/or SMS channels in the future.
Do I need a phone number to use ManyChat for WhatsApp?
Yes, to use ManyChat for WhatsApp you will need a unique phone number.
Are conversations viewable and answerable on the mobile WhatsApp Business App?
After connecting, your conversations will not be viewable and answerable on the mobile WhatsApp Business App but are easily viewable within the ManyChat Live Chat interface.
Are existing phone numbers compatible with ManyChat?
While they can be, we strongly recommend using a new phone number that is not currently in use with other WhatsApp apps.
If you'd want to use an existing phone number in the future for other WA apps in the future (e.g. for WhatsApp Business App or personal WhatsApp app), save it and use a brand new number.
You can also use the number provided by ManyChat (available only if WhatsApp is activated as an additional channel in your existing account).
Is Facebook Business Manager verification required?
For all customer-initiated conversations (inbound messaging), Business Verification is not a necessary step to get started.
For business-initiate conversations (outbound messaging), businesses will need to go through the Facebook Business Manager verification process to gain this access. We will walk you through the approval process.
Are you allowed to switch to ManyChat from another Business Solution Provider (BSP)?
Yes, if you'd like to do so and keep your old number please contact our support team.
Is WhatsApp available on a ManyChat Free plan?
Yes, until one of the following things happens:
– 30 days pass from the moment of successful phone number connection
– 1000 contacts are gained
– First 1000 free conversations ends
After one of those actions happens, ManyChat for WhatsApp will only be available for Pro accounts.
Ready to get started with ManyChat x WhatsApp?
Los contenidos de este blog han sido elaborados de forma independiente y sólo tienen fines informativos. Las opiniones expresadas son las del autor y no reflejan necesariamente los puntos de vista de ManyChat o de cualquier otra parte. Los resultados individuales pueden variar.