Follow-Up Email Template: Ideas for Shopping Cart Abandonment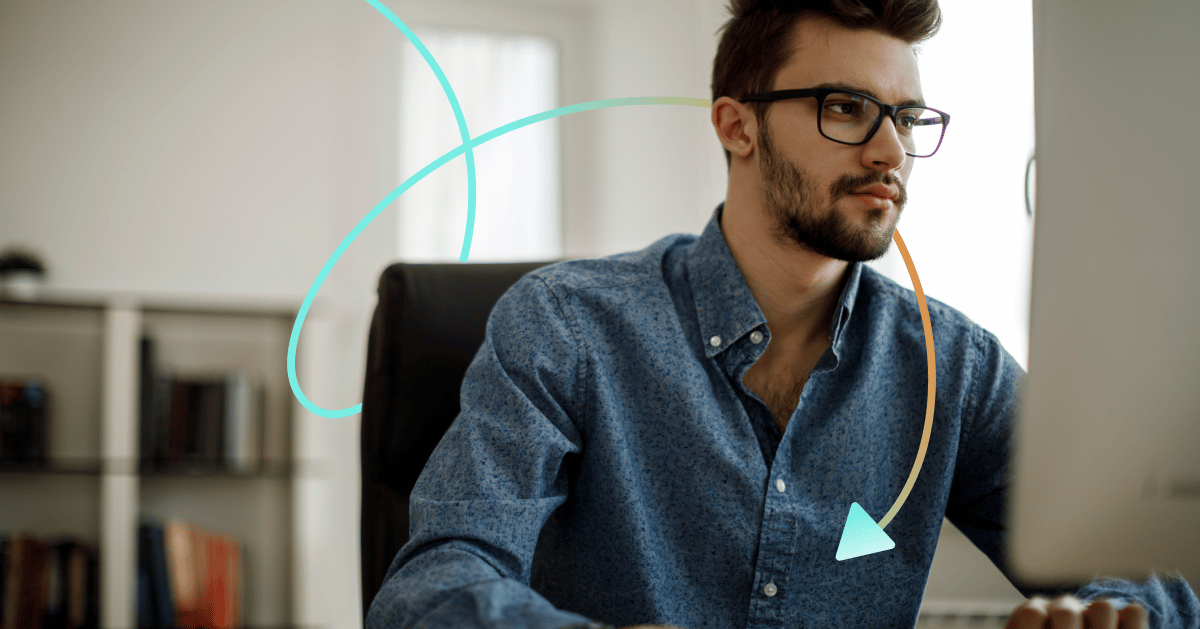 Does your eCommerce business have a shopping cart abandonment challenge on its hands? If so, you're not alone. We live in an era of fleeting attention spans, and it's often easy to forget about items we're keeping an eye on. Luckily, thoughtful email campaigns can help.
Making a virtual introduction through email is much different than re-engaging a customer and it can be a little intimidating. One polite way to nudge customers to complete their purchase is with follow-up emails. The key is to position these messages as helpful reminders rather than as sales pitches. Here are some sample emails to help inspire your conversion rate optimization strategy.
1. Subtle humor, easy design
Brand inspiration: Dyson
One way to capture your target audience's attention is through humor. Dyson's headline, "All is not lost" inspires a chuckle even when paired with otherwise serious copy.
From a marketing automation perspective, this particular template is straightforward. The only customization needed involves querying product images and stock-keeping units (SKUs) in shoppers carts.
This follow-up email template is particularly effective because of its continuity with Dyson's online user experience. Additionally, shoppers can connect directly with customer service representatives.
The brand's approach optimizes the "next steps" conversion rate by giving shoppers the tools to circumvent any barriers.
2. Personalized emails, curated recommendations
Brand inspiration: Dot & Bo
When sending a shopping cart reminder, it doesn't hurt to share other items shoppers might be interested in. Brands can send curated lists and promotional emails with the bare minimum of customers' personal information. By using web cookies, you can keep track of items that shoppers browsed, and use this data to build a recommendation engine with complementary products.
This follow-up email template is especially valuable if a bit of time has elapsed since the shopper was last active. Even if someone loses interest in a specific item, a follow-up note with additional, new product ideas can be helpful in sparking a sale.
3. Customer service, valuable research
Brand inspiration: Ugmonk
While you may be aware of your shopping cart abandonment rate from a quantitative perspective, why aren't shoppers completing their purchases? This qualitative information is important to your online store's conversion rate operation strategy.
A challenge marketers face with regards to shopping cart abandonment is a lack of customer feedback; so even if you're trying to make marketing changes, you may not know where to start.
Why not send an automated marketing email that routes to a real person? Interviewing your customers ensures your follow-up emails communicate the right information, every time.
4. Testimonial fuel, social proof
Brand inspiration: Casper
For expensive purchases, shoppers rely on outside feedback and information to make an educated decision. A well-written, customer testimonial is a simple and effective digital marketing strategy.
As an example, take a look at the follow-up message Casper sends to its abandoned-cart customers. Casper's mattresses are considered an especially high-stakes purchase due to the cost and effort required to set it up at home; and user-generated content about customer experiences can be invaluable to lock in a purchase.
Let the sales pitch come from a satisfied customer rather than the brand; word of mouth is a timeless marketing strategy that is known to influence tough decisions.
5. Incentives, measurable campaign performance
Brand inspiration: Winc
Sometimes people abandon their shopping carts because they're not motivated to take the final steps in completing a purchase. One simple step to implement in your follow-up message is to include an incentive, like a promotional offer.
The example from Winc wine club is a tasteful offer for first time customers. These types of email campaigns are valuable because you can trackhow many times a coupon code, discount, or incentive was used.
You may notice a boost in your checkout conversion rate after shoppers receive promotional emails, which provides useful data and feedback for your digital marketing efforts. (To test out a marketing campaign like Winc's, be sure to include an expiration date.)
6. Triggered emails, helpful information
Brand inspiration: Canopy
Cost is a major consideration for shoppers trying to stretch their paychecks. So why not send follow-up emails that alert customers to price drops? If someone is keeping track of a product, this type of trigger email may be persuasive enough to spark a purchase.
Marketing automation is the key to these types of promotional email. Integrate your product and pricing database with your customer features, such as shopping carts and wish lists, and when a price drops, send a notification to people who have expressed interest in the past. Measure whether this marketing strategy leads to more purchases.
Online retailer Canopy sends sales follow-up emails when the price for an item drops. Readers can quickly scan through a curated list of eclectic products, introducing shoppers to Canopy's brand and product lines.
7. Confirmation Emails, Tastefully Personalized Experiences
Brand inspiration: Virgin Atlantic
Oftentimes the checkout process can feel daunting, especially if you need to provide personal information to complete a purchase. One way to make the process easier for customers is to pre-populate the relevant details required for a purchase.
Even though your sales emails will seem more like transactional emails, your goal is to make the purchase process easier. And rather than making your customers redo a lengthy order form, let buyers pick up where they left off.
Take a look at this digital marketing campaign from Virgin Atlantic. The email newsletter template is a near complete landing page for purchasing a flight.
One risk to consider, however, is that readers may confuse these promotional emails as receipts or actual confirmation emails. Be sure to make the distinction clear on your marketing campaign.
This type of campaign is particularly useful if you're collecting forms for a job application or customizable order; just be sure not to include sensitive information, such as a social security number, with this kind of communication as it could open doors for personal liability.
8. Simple follow up, catchy subject line
Brand inspiration: Wistia

Sometimes people just need a reminder to complete a purchase, and a friendly follow-up note can help.
One way to make your transactional emails more personable is through the use of imagery. Rather than pushing people to make a purchase, help them feel good about your brand.
For example, Wistia sends trigger emails to customers who sign up for an account without uploading a video. The goal for this re-engagement campaign is to help users understand the value of Wistia and prompt them to engage with the platform.
The follow-up message is simple, to the point, and warm-hearted, and has a subject line that's catchy and non-transactional. Plus, the punchline is a photo that's social media worthy on its own.
Wrapping up
The right email outreach program is crucial for your brand's growth strategy. Promotional emails are most effective when they reflect an understanding of your shopper's needs — and often what people need is a gentle reminder.
Beyond asking your target audience to complete their purchases, you can also reach out with interesting content, discount code details, price drop information, or user-generated content such as photos and testimonials.
Digital marketing is about establishing a clear, direct, and helpful line of communication. So make sure that your sales follow-up emails are a source of value rather than distraction.
Enhance how you converse with your audiences. Sign up for a free trial with ManyChat.
Los contenidos de este blog han sido elaborados de forma independiente y sólo tienen fines informativos. Las opiniones expresadas son las del autor y no reflejan necesariamente los puntos de vista de ManyChat o de cualquier otra parte. Los resultados individuales pueden variar.