6 Customer Acquisition Strategies that Actually Work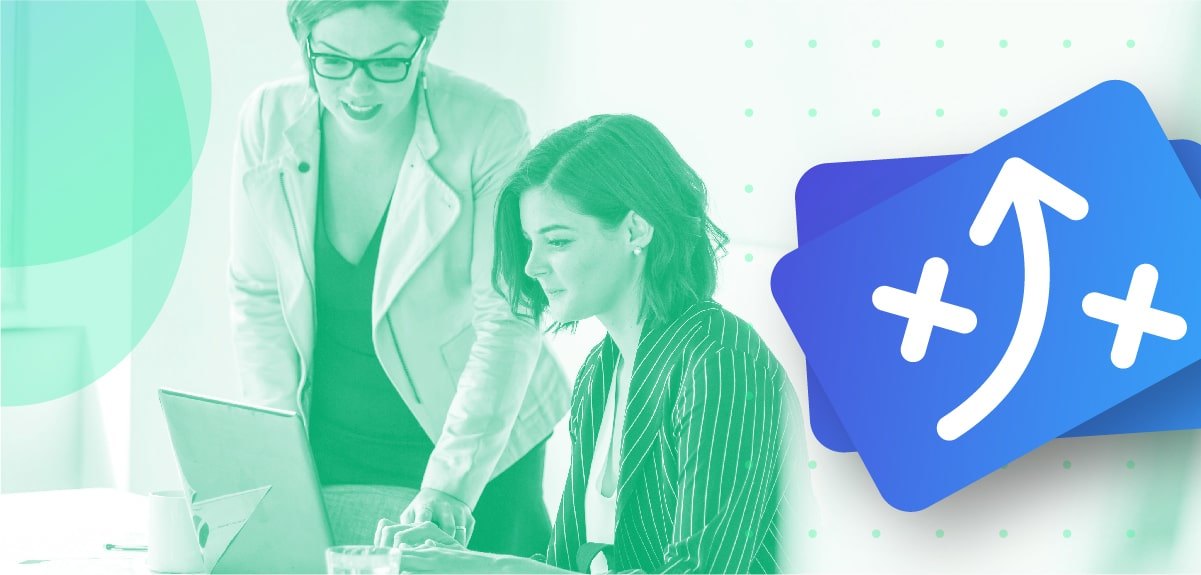 If you're running a business and find getting new customers tough, you're not alone. Over the last five years, customer acquisition costs have increased by over 50%. Reaching new customers is getting more expensive, people trust brands less, and the way we communicate with prospects is changing.

So what can you do to improve your customer acquisition strategy?

The customer acquisition strategies that deserve your attention are below. They'll make an impact on your business not only by helping you to lower the cost of bringing on new customers, but also by encouraging them to become loyal to your brand.
What is customer acquisition?
Customer acquisition is a process for gaining new customers for your business. A successful acquisition strategy helps companies acquire new customers, retain loyal ones, and improve profitability.

Acquisition is often confused with lead generation. To compare, lead generation is a strategy for buying media and turning the traffic into qualified leads. A qualified lead is someone who's been vetted as a potential customer and sent off to the sales team.

Why do you need a defined customer acquisition process? Well, customer acquisition covers every aspect of the lead journey, from generation to onboarding and conversion. Conversions can take place on your website, on the phone, or even in Messenger and SMS when done right. Some customer acquisition strategies even cover retention, which improves customer lifetime value and boosts ROI.
6 customer acquisition techniques you can use
1. Create segmented Messenger sequences
Prospects can search for information on leading sites like Google, Facebook, Quora, Twitter, and more. Even though you can expand your reach on sites, there's also tons of competition you have to worry about. By creating a Messenger strategy and focusing on segmented communications with potential customers, you can encourage positive relationships and build trust.
The key to achieving success in Messenger marketing is matching the expectations of subscribers, and offering them value in Messenger to keep them around. Many marketers consistently send blog posts, videos, downloadable content, and discounts to get high open-and-click rates.
Map out your Messenger process for customer acquisition by following these steps:
Segment people by how they subscribe to your Messenger bot. For example, if someone enters from a YouTube video, tag them based on the topic.
Create a sequence for each topic that nurtures the relationship by sending content, collecting feedback, and starting a conversation with the subscriber.
Set a conversion goal for them at the end of your sequence.
Continue to send promotions and content even after they convert.
2. Use SMS to acquire potential customers
What can you do with all the information you collect in Messenger? Build an SMS subscriber list and use it to build closer ties with and convert customers.
SMS marketing might seem like an old-fashioned marketing tactic, but it's actually an extremely effective way to connect with potential customers. You can promote content, send product updates, promotions and deals, and event reminders. SMS is also a great way to get people back into your Messenger channel to send longer, more personalized messages.
SMS marketing is one of the few ways to consistently get in front of customers. When paired with other channels including email and Messenger, you can learn more about your audience and improve your overall customer acquisition strategy. All these methods work together to help bring new customers to your business.
3. Republish old blog content
You've likely invested a lot into your company blog and the content you've filled it with. But one downfall for time-based blogs is that the older your blog post, the further down the feed it will be. Posts that get pushed deeper in your site's architecture get a lower share of internal PageRank, and in turn, a lower ranking in Google.

One easy solution is to republish old blog content. You can refresh old information, add new subheads, update any stats or research, and then re-promote it.

Jessica Greene, a b2b SaaS content marketing consultant, shows us the benefits of updating website content in her Zapier Case Study:
How do you know when a blog post needs to be updated? Jessica spotlights three ways to decide:
Declining search rankings. There are two main reasons behind this: One, Google believes your content is outdated and is prioritizing more up-to-date content. Two, other sites have posted content that is better than yours.
You're on page 2. You probably think page two is a graveyard, and it can be. However, that doesn't mean your content is bad. Tweak content by more fully satisfying user intent, making it more thorough, or adding additional media like videos or images.
You're one page 1 without a Snippet Feature. Snippet features, or position 0, get more clicks, drive more traffic, and are considered the holy grail of search results. If you're not featured, you'll want to refresh your blog content to get there.
Want to take the easy way out? Animalz Revive will jump into your Google Analytics and tell you exactly what content is losing traffic so you can refresh it.
4. Answer questions on Quora
People spend an excessive amount of time Googling questions on the internet. As a result, question-based sites like — nostalgia moment — AskJeeves and Quora became a hub for user-generated questions and answers. Marketers today can answer relevant questions on Quora to drive qualified referral traffic to their site.

In most cases, this is a great opportunity to get warm leads into your funnel. For example, Jason Lemkin, CEO of SaaStr, has answered over two thousand questions on Quora with over 1,000,000 views and counting.
Seems too good to be true, right? It's not. You can get started today in two different ways.

How to find Quora questions on Ahrefs.
Log in to your Ahrefs account.
In Site Explorer, run a search on quora.com.
Click Top Pages.
Then in the "Include" box, type in your keyword.
Now you have a full list of highly-trafficked Quora questions to answer! Remember to respond with valuable, insightful answers that help solve the problem a question addresses. Then link your content at the end.

5. Start a referral program
When we think of referral programs, we think mainly about the credit cards we can get our friends to sign up for in order to get that free flight to Bali. But referral programs have also become popular across many industries including b2b, eCommerce, and software companies.

For example, Evernote launched a successful points-based referral years ago, which they still use today.

Evernote's double-sided incentive program gives users extra space and/or premium membership. And even if your referral doesn't buy Premium, you still get points just for them signing in.

When used effectively, referral programs can be a powerful customer acquisition strategy for your business. Referrals typically convert 30% better than leads generated through other marketing mediums, and have a 16% higher customer lifetime value. By leveraging loyal customers to acquire new ones, you can create a healthy sales pipeline, whether you're a b2c or b2b company.
6. Offer content upgrades
To improve your customer acquisition strategy, it's important to have content upgrades in the form of eBooks, guides, white papers, and other types of gated offers. The goal of an upgrade is to go more in-depth for readers. After all, they're giving you their information in return. Content upgrades can help you get more leads from your blog and content marketing efforts.

So where do you start? You want to align search intent with your content upgrades. To do this, you'll want to go into your Google Search Console to find top-searched keywords:
Log in to Search Console.
Under Performance tab click Search Results.
Sort by Clicks.
Under Queries choose the top (non-branded) keyword.
Creating content upgrades like this helps you refine your messaging and craft an offer based on search intent. It's a popular tactic that HubSpot used for 80 different pages that then saw an average conversion increase of over 200%.

Master one customer acquisition strategy at a time
The key to customer acquisition in today's world is to embrace your customer's mindset. Don't aim to sell right away. Instead, focus on solving their problems through free and valuable content, and provide an incentive for them to stick around.

Pick one of the strategies above and test it. Examine the results, then try another. You don't have to try them all at once. Mastering one at a time will get you further than being "ok" at a hundred right away.
Want to improve customer acquisition in your business? Get ManyChat today. It's free to get started.
Los contenidos de este blog han sido elaborados de forma independiente y sólo tienen fines informativos. Las opiniones expresadas son las del autor y no reflejan necesariamente los puntos de vista de ManyChat o de cualquier otra parte. Los resultados individuales pueden variar.