10 Key Takeaways from Instagram Summit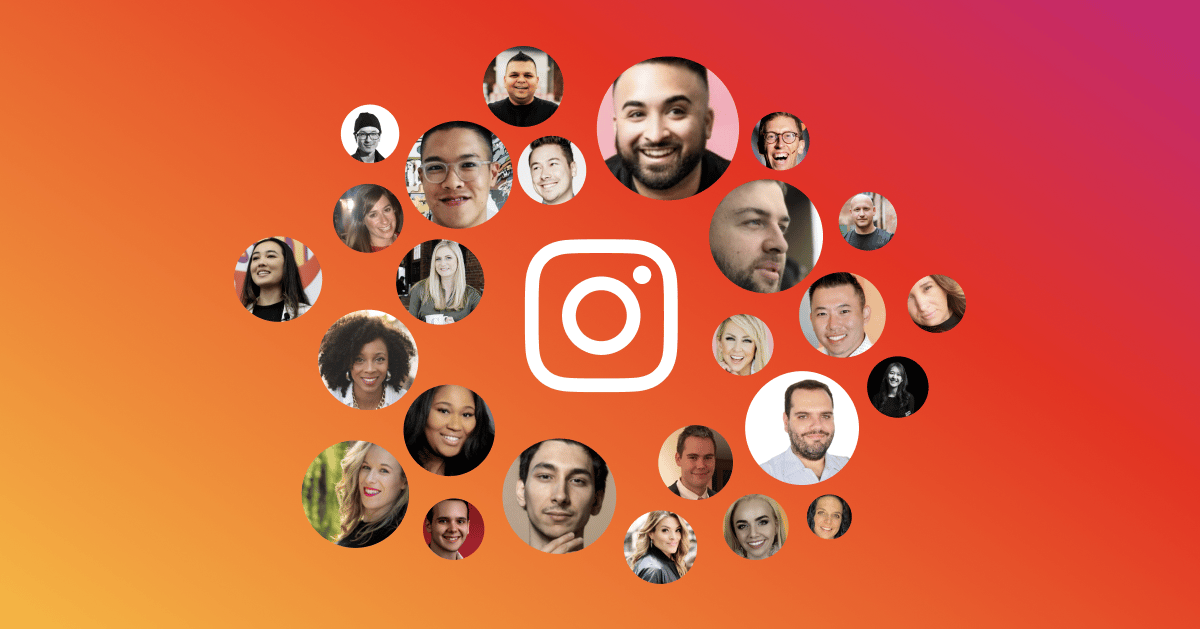 ManyChat hosted Instagram Summit — a two-day event packed with industry experts sharing the latest expertise in all things Instagram. Day one was a schedule full of speaking sessions, while day two was workshops with step-by-step instructions for all levels of Instagram Automation. 
If you missed it, or just want to relive the best two days of the year, we've rounded up the 10 key takeaways from Instagram Summit: 
1. Content reigns as king 
Even after all these years, content is still number one as far as what we need to create online. To succeed with content, speakers Frazer Brookes and John Preston encouraged marketers to create content that's easy to share. 
In their presentation, «Killer Content That Converts New Followers into Raving Fans with Instagram Automation,» they reminded us that a specific number of Instagram followers doesn't equal an exact number of conversions.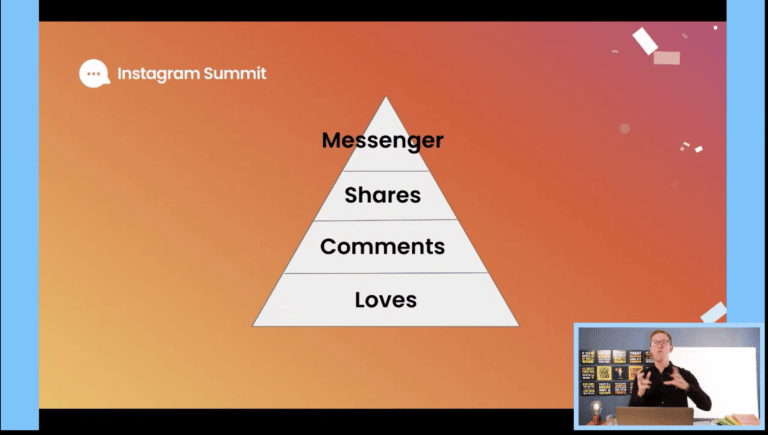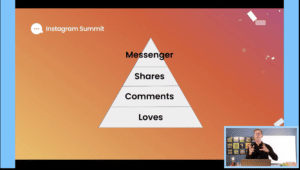 To get conversions, you have to publish quality content. During «Stop the Scroll, Create Sticky Stories,» speaker Chris Do says, «Good writing trumps good design — good ideas resonate with people.»
2. Engagement is queen
If content is king, then engagement is second in command. 
In «The 3 Superpowers of Instagram Engagement for eCommerce,» speakers Stephen Bradeen and Gustavo Boregio shared how they created an interactive reward system for followers who engaged with a brand on Instagram. 
They created campaigns specifically for Instagram instead of using the same idea across platforms. Then, they rewarded followers for every interaction they had and could see the increase in real-time engagement. The more reward points people earned, the more they continued to engage to earn additional points.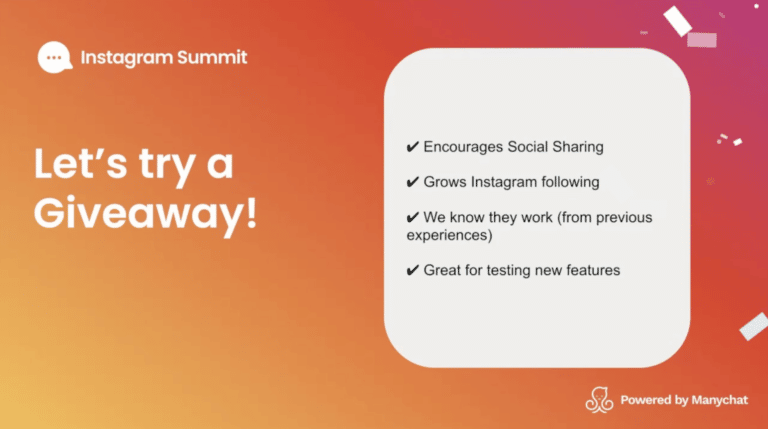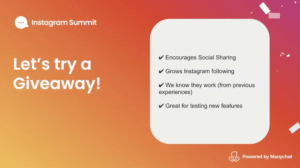 While Chris Do reminded us that engagement could come in many different forms, including post shares, comments, and messenger conversations, you must put out content that will stir people's emotions.
3. Yes, you can win at Instagram's algorithm 
With so many changes to Instagram's algorithm, sometimes it can seem impossible to meet its needs and get your content in front of people. 
But Ronak Shah and Ashvin Melwani shared all sorts of tips in «How Obvi Uses Instagram As a Window Shop to Drive Sales.»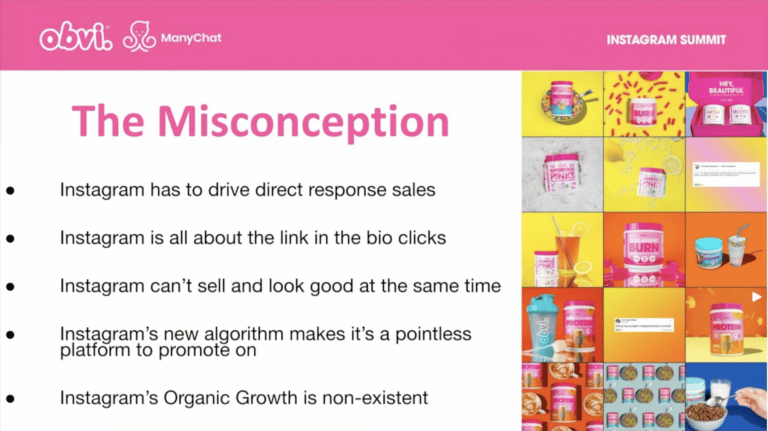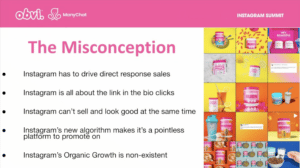 They encouraged brands to be methodical in a content strategy and publish visually engaging content to serve as the driver. Make people stop the endless scrolling and looking at what you're posting.
Overall, you've got to focus on creating a memorable user experience instead of just making a sale. Understand the updates Instagram is making, but use them to turn your Instagram account into a window-shopping experience.  
4. Set goals for the platform
Instagram is a social media platform, but you've got to be clear about what you want to gain from your efforts. 
Marketing Harry turned the entire operation into a math equation. He recommended looking at your number of Instagram followers, profile visits, and follower conversion rate.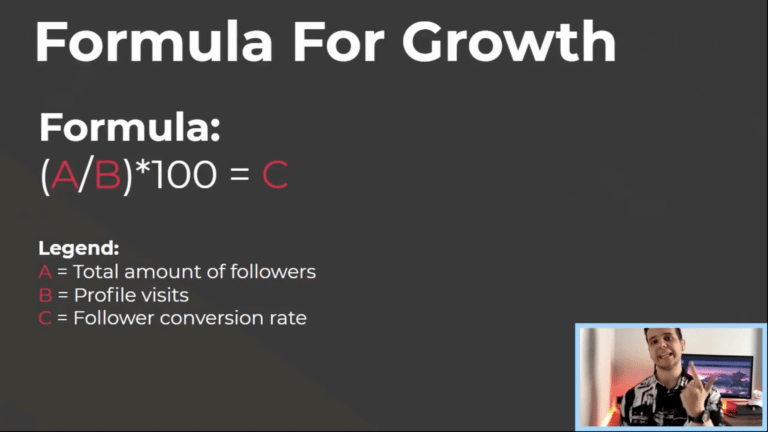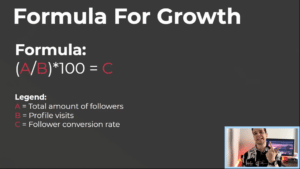 If you're getting more conversions, you don't need to focus on getting as many people to your profile. 
5. Create a solid strategy for success
Once your Instagram goals are set, it's time to create a winning strategy. Monrae, from Marketing by Monrae, showed us how to create a six-figure campaign on Instagram by giving followers something to zone in on, such as a focused product.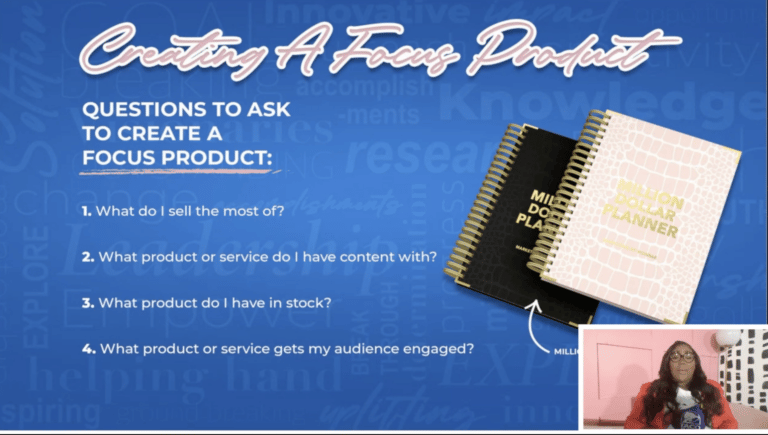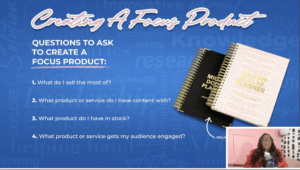 Monrae also suggested creating a strategy based on the amount of money you're trying to make and then analyzing the results of the entire campaign so you can make improvements on the next one. 
Fara Rosenzweig, Cady Marsh, and Stephanie Rollins showed us how ManyChat blended automation into its Instagram strategy by considering followers when creating and posting content. It's also crucial to have authentic conversations with help from Instagram Automation (more on this a bit later). 
6. The buyer's funnel lives on 
The buyer's funnel has evolved from the marketer's POV over the years, but it's still alive and well, and it's vital for Instagram success. 
Trilce Jirón Garro introduced us to her system called the F.R.A.N.K. system which she used for Gold's Gym and helped us learn how she was able to drive such high conversions with IG Automation.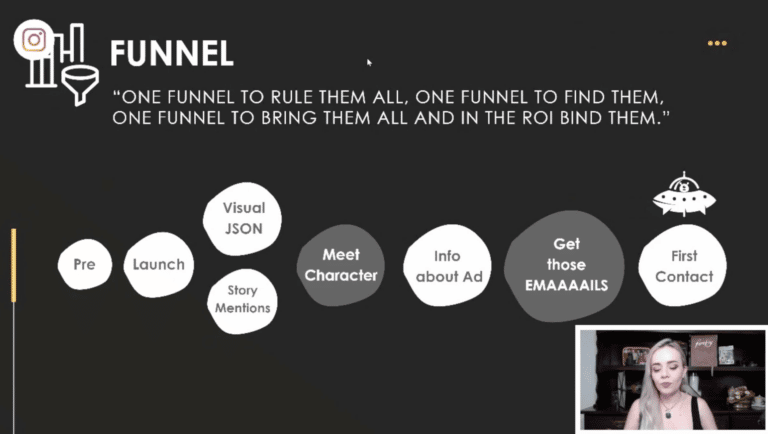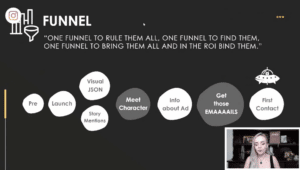 She emphasized how important it is to have a clear funnel for your customer journey. What is your end goal with using the chatbot? Understand your customer path and use the chatbot to meet your goals.  
Trilce also reminded us that methods of communication are generational and cultural, which is why your bot should be as personlike as possible. 
7. Chatbots should be humanlike 
Chatbots are so helpful, but making them as personable as possible came up many times during the summit. The more you know your customer, the better you'll be able to customize automated conversations. 
Not only should the interactions be humanlike, but you can also start with automated conversations and find a place to make the transition from chatbot to a human representative, as presented by Henry Chen.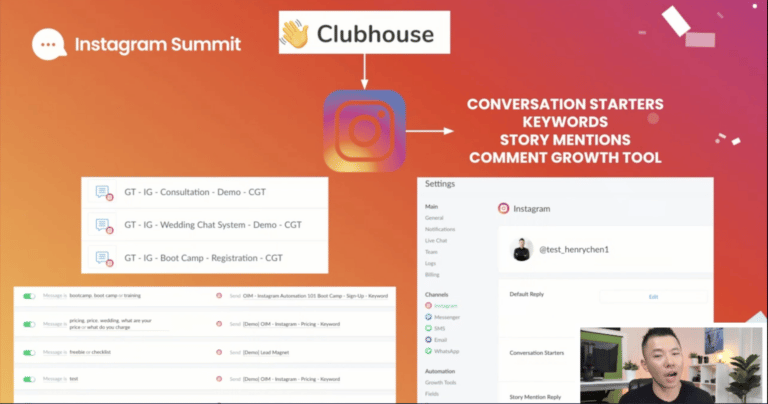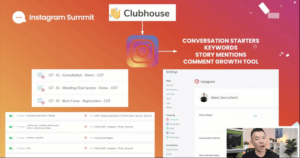 8. Don't be afraid to pay to play
Ryan Buckland reminded us that sometimes it takes a little bit of money to make some money. Attending Instagram Summit was another way to «pay-to-play» because you're learning new skills to earn more revenue.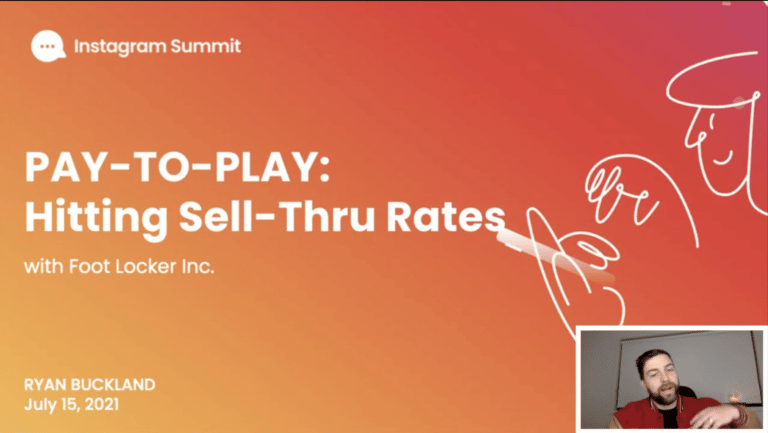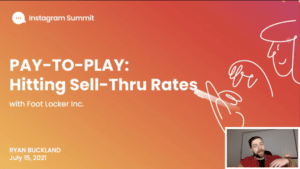 Amberlea Henriques shared a different perspective on finances when it comes to paid performance. She encouraged attendees to take time to get creative before spending a dollar on paid ads. Utilize accessible automation features first, such as monitoring the conversations happening within your flows and retargeting when applicable. 
9. Get creative with customization 
Kelly Noble Mirabella showed us how to take the templates in Flow Builder and make them your own, while Natasha Takahashi walked us through creating a custom quiz for the DMs.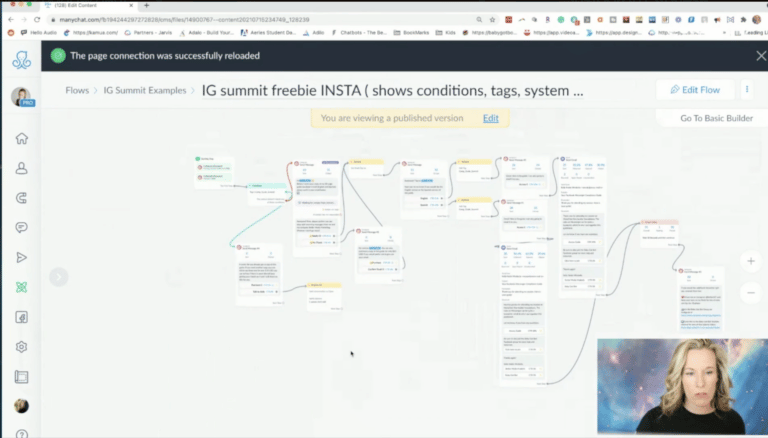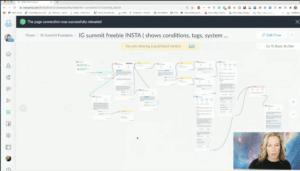 Jonathan Senin shared several tips on using the lesser-known features of ManyChat, including using keywords to trigger specific conversations and replying to users who mention your brand in their Instagram Stories.
10. ManyChat is the future of Instagram Automation
Wonji Choj joined the summit for a fireside chat and shared insight on the future of Instagram Automation. Get ready because automation is coming to Instagram-specific features such as Live, Reels, and Stories. 
ManyChat Founder and CEO, Mike Yan, stressed that Instagram is the most important social platform and that we are in a time when DM automation can make a massive change for your business.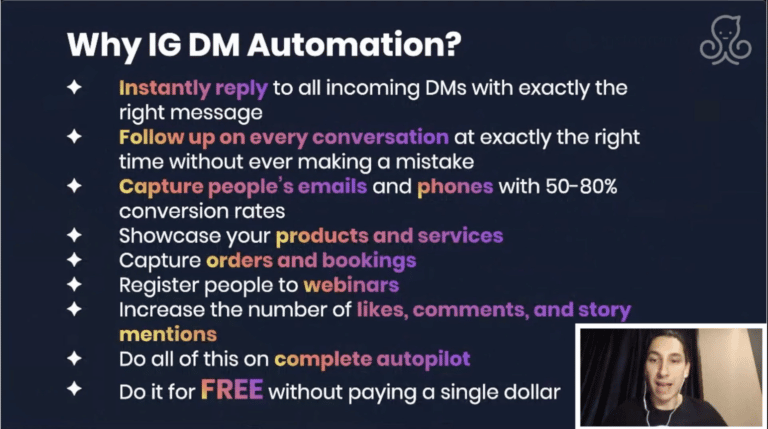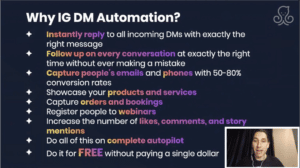 «Every message your followers send you is a possibility,» Mike said. 
What was your favorite moment? Head to our Community to join the discussion. And, sign up to start building your Instagram Automation experience. 
Take your Instagram game to the next level with ManyChat. Start free today.
Los contenidos de este blog han sido elaborados de forma independiente y sólo tienen fines informativos. Las opiniones expresadas son las del autor y no reflejan necesariamente los puntos de vista de ManyChat o de cualquier otra parte. Los resultados individuales pueden variar.